Some of our most challenging projects have been the ones we've done for ourselves. We're our own worst critic. We'd say a close second was when LSU's Manship School of Mass Communication partnered with Xdesign to help build their centennial brand.
For those of you that don't know, our Creative Director, Hunter Territo, teaches an adjunct advertising strategy class at LSU's Manship School. Spending years educating students about how client service, building brands, executing advertising campaigns, pitching work and creating immersive interactive experiences meant we had to make sure that we practiced what we preached. This was our time to show our strengths in action to the students, alumni and entire Manship community.
The goal was very clear: build a brand that would last for the 2013 calendar year to celebrate 100 years of the Manship School of Mass Communication and create an online experience that would serve as a hub for that celebration.
We started with the mark, we didn't want to go classic "anniversary logo" with a banner (something we touched on when creating our 25th anniversary mark as well), but we wanted it to tell a great story, while still being simple and smart. Cutting the numeral "100" off at the bottom doubled as an "M" for Manship. It really is a designer's dream to design a mark that can be interpreted multiple ways and each of those ways is correct.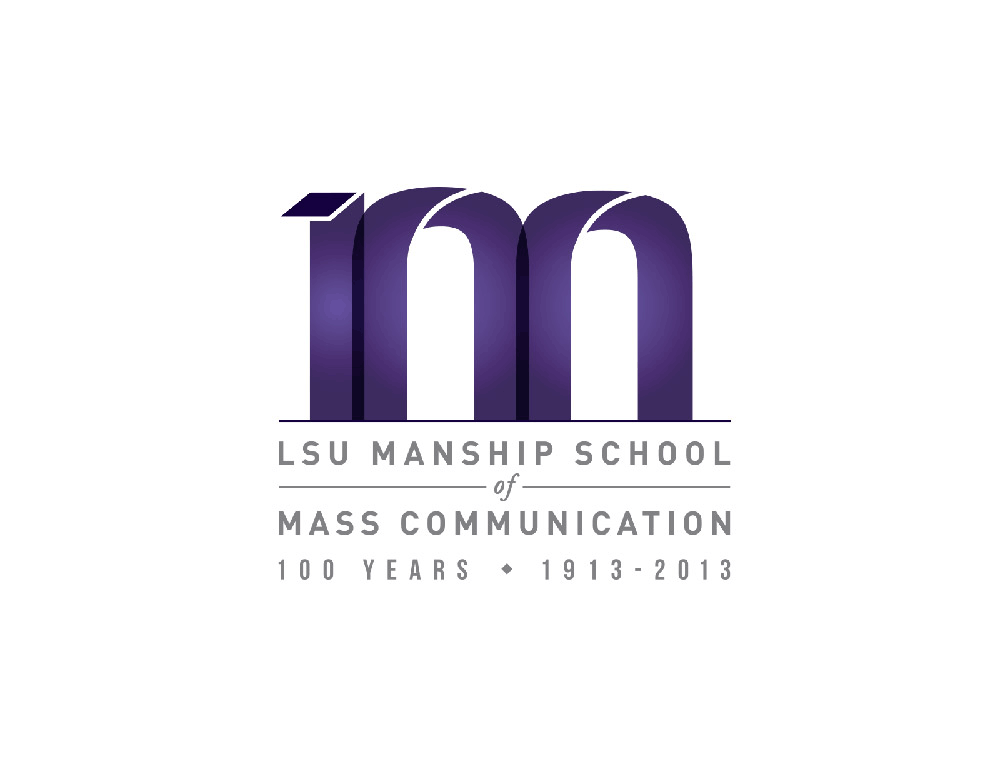 After the mark was established, we focused on the web experience. How can we make the story of the past 100 years of the Manship School of Mass Communication interactive? No one wants to sit at their computer and read year after year of history lessons. They want stories they can participate in and interact with. What better people to tell those stories than the alumni, students, faculty, staff and friends of the school? Rather than Manship filling in a timeline of notable events, we invited the users to fill in the history and tell the Manship story. Users were invited to add their own story to the "Manship Timeline." They could add an image, a video, some copy, leave their name, select the date and the timeline would take care of the rest.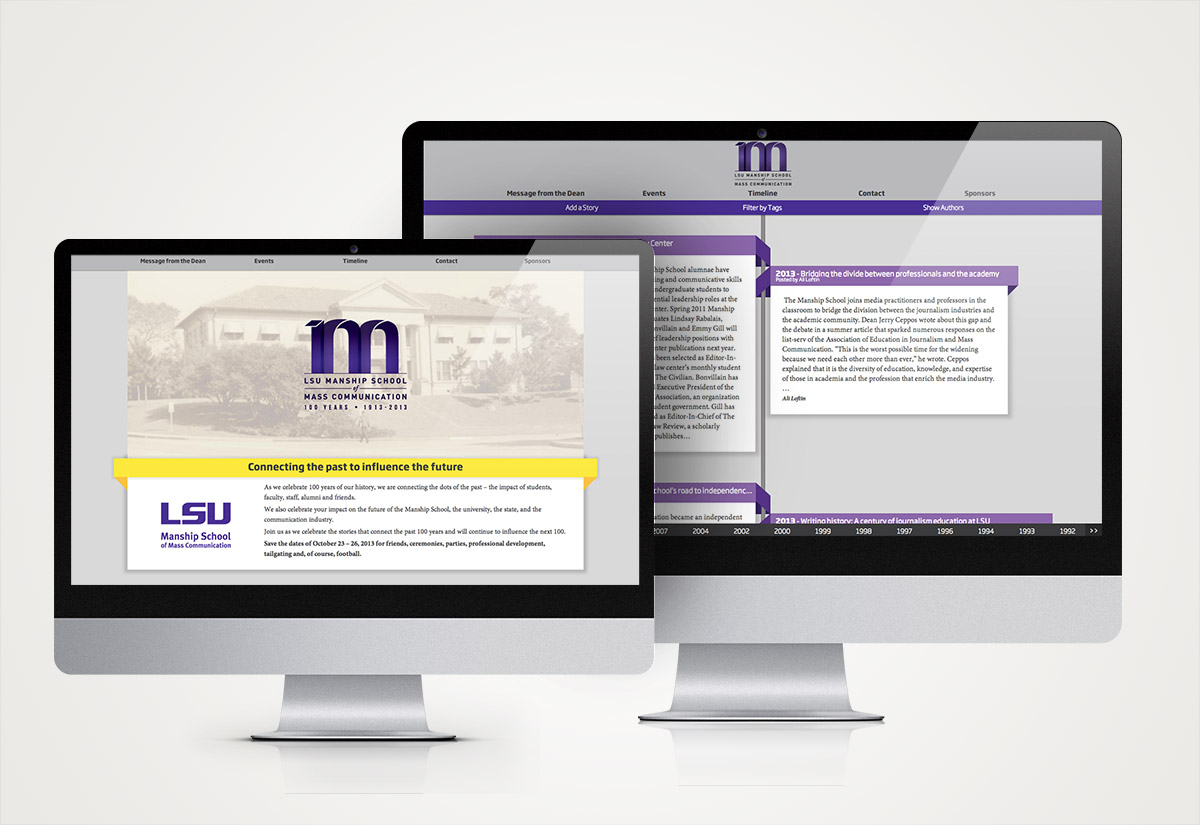 It was a great year of celebrating LSU's Manship School of Mass Communication. The mark and interactive experience was well received, and the crowd participation exceeded our expectations.
After all, some of your favorite stories aren't the ones that you're told but the ones you're a part of.
Full list of services provided
Branding
Graphic Design
Collateral
Interactive