Last week we highlighted Community Coffee, a brand everyone in the South is very familiar with. We decided to stick with the coffee theme for week two.
From time to time we'll have a potential client come to our office representing a product we've never heard of targeting a market that doesn't even exist yet. They have a great idea and need a team they can trust to help bring that idea to life.
In this case the group was some old friends and their idea was pretty simple. Coffee is 98% water, yet the majority of people reach for the faucet to fill their coffee pots, Keurigs, and French presses. In Baton Rouge the water is great. However, if you're in another city and you just spent a lot of money on some great coffee and brewing equipment, wouldn't you want to brew it with the best water possible?
That was their idea, an incredible one at that. They didn't have a company name, logo, or brand though, just an idea. That's where Xdesign came in.
Brands have to tell a story to be effective. We knew the name and branding would come naturally as we worked to make sure the story was right. The story was important because the product didn't exist before now….It's water, but it's water specifically meant to make coffee with. However, it's not coffee flavored water, and we don't want it on the bottled water aisle either. As you can tell, this was a tough one to explain. Essentially, it was an element in brewing the perfect cup of coffee.
And there it was, the "aha" moment: an element. We're all familiar with elements and know that elements combine to make new compounds and mixtures. That was our story, our product is an element.
For naming the product, we came up with words that sounded like elements. If you use the sound "ium" at the end of the word you're half way there. Aqua, meaning water, was a natural fit. We had our name: "Aquiem." It's a made up word that tells a story and was also pretty easy to trademark.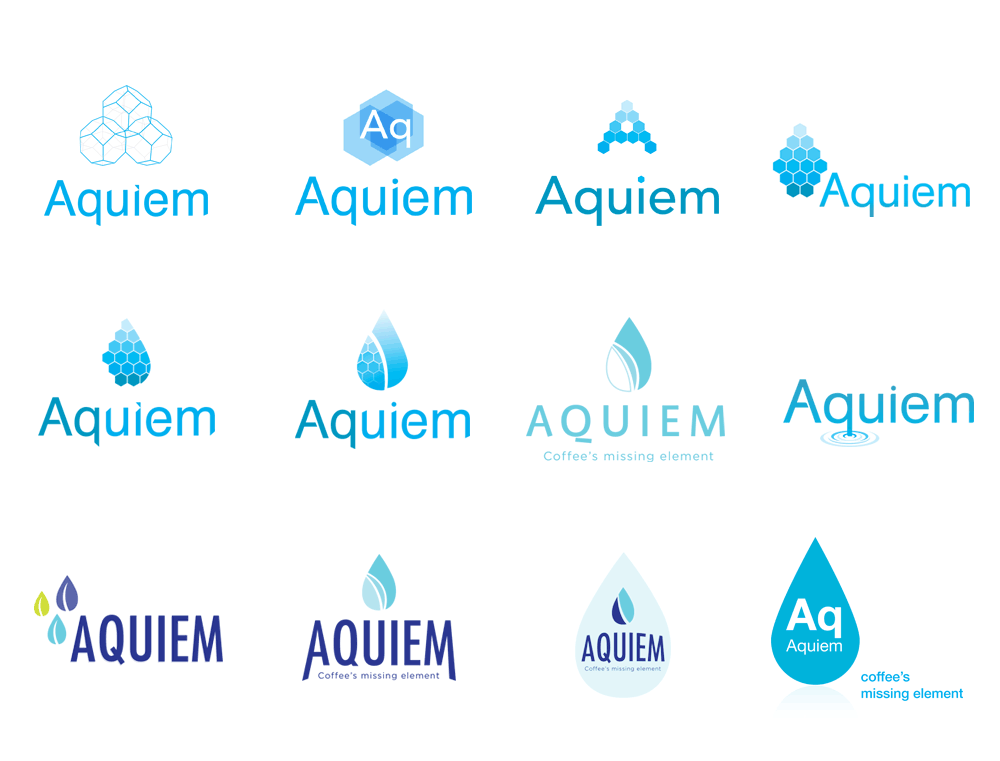 With the name done, we then moved onto the tagline. After hundreds of concepts and revisions, we came up with a really rough tagline: "The base element for the best cup of coffee".
We wrote it on the whiteboard in our creative room and we all knew it was too long. It needed to be simpler. We let it sit and after days of trying to simplify it our Art Director, Tiffanie Pitre, walked in and wrote three simple words: "Coffee's Missing Element."
From there the branding, packaging, and interactive became mediums to tell the story of Coffee's Missing Element - Aquiem.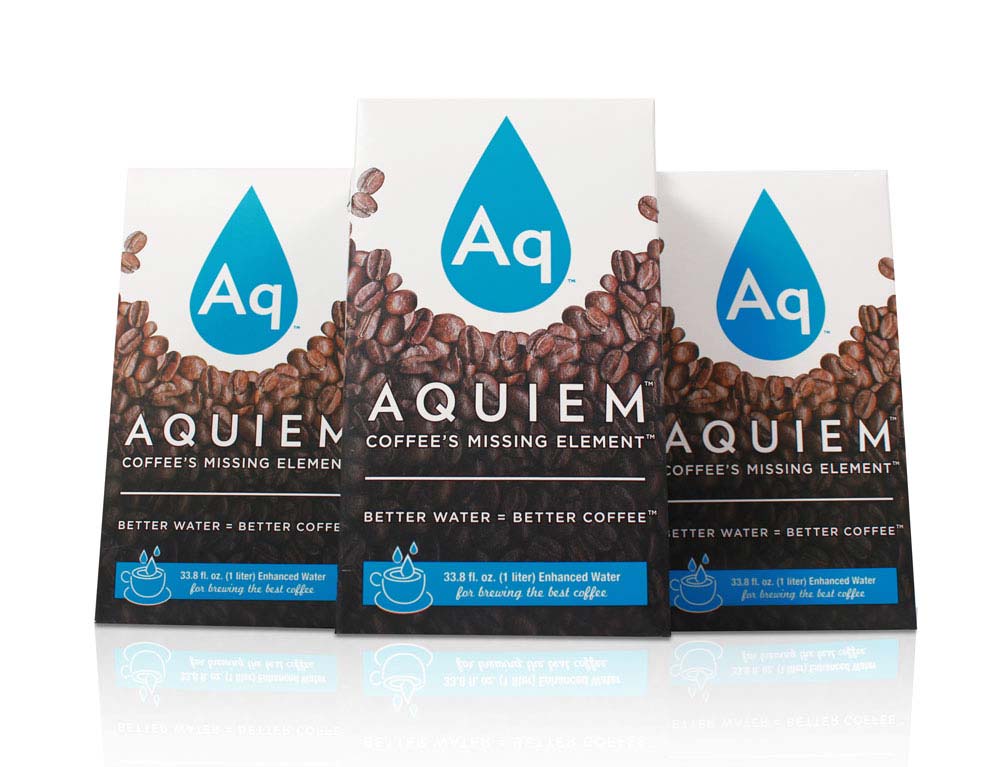 Manufacturing was completed in 2014 and now Aquiem is currently in the distribution phase. Look for it on your grocery store's coffee aisle soon.
We still have our coffee mugs from last week, but this time, we raise them to Aquiem. Cheers!
Full List of Services Provided
Name Generation
Branding
Business Papers
Website
Packaging