Community Coffee was one of Xdesign's key clients as we got our start in the early 1990s, and continues to be a great partner. We've done everything from working on the overall CC's brand, to quick video production, to package design. We've done so much work with Community that they hold the client record at X for most jobs completed, which currently stands at 702!
Our first job for Community was a small, 15-minute, "get us out of a bind" job. Through the talent and work ethic of our team, we were able to turn that task into a steady stream of work.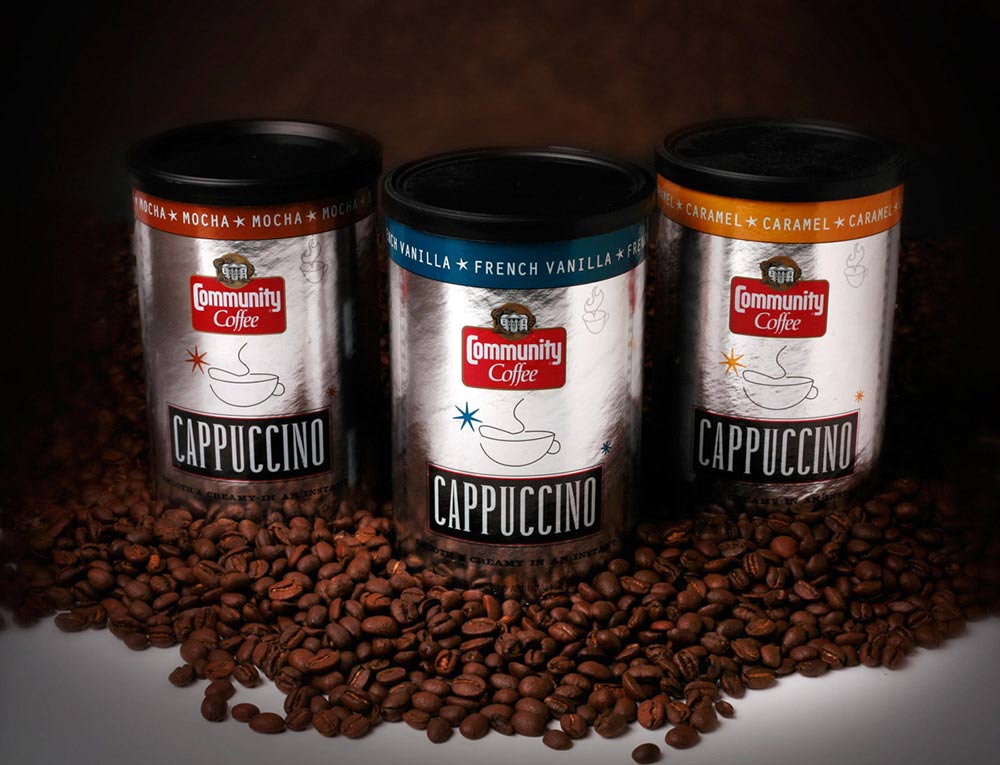 Not only have we completed hundreds of jobs for Community, but we've made some of our favorite and most award-winning work doing so. From assisting in developing the original "CC's" logo and the launch of their coffee house in 1995, to the iconic Cappuccino Packaging and our personal favorite, the Kickback Ad.
In fact, the Kickback Ad continued a legacy of X receiving Best of Show awards, but this one may be our favorite because it won for Copywriting even though it doesn't have a single piece of copy on the ad. X had just hired a copywriter and went round and round with headlines and copy and eventually came to the conclusion that a picture is worth a thousand words. When we submitted this work to the ADDYs we attached the disclaimer, "Sometimes the greatness of writing comes when the writer knows when to put the pen down."
The judges agreed.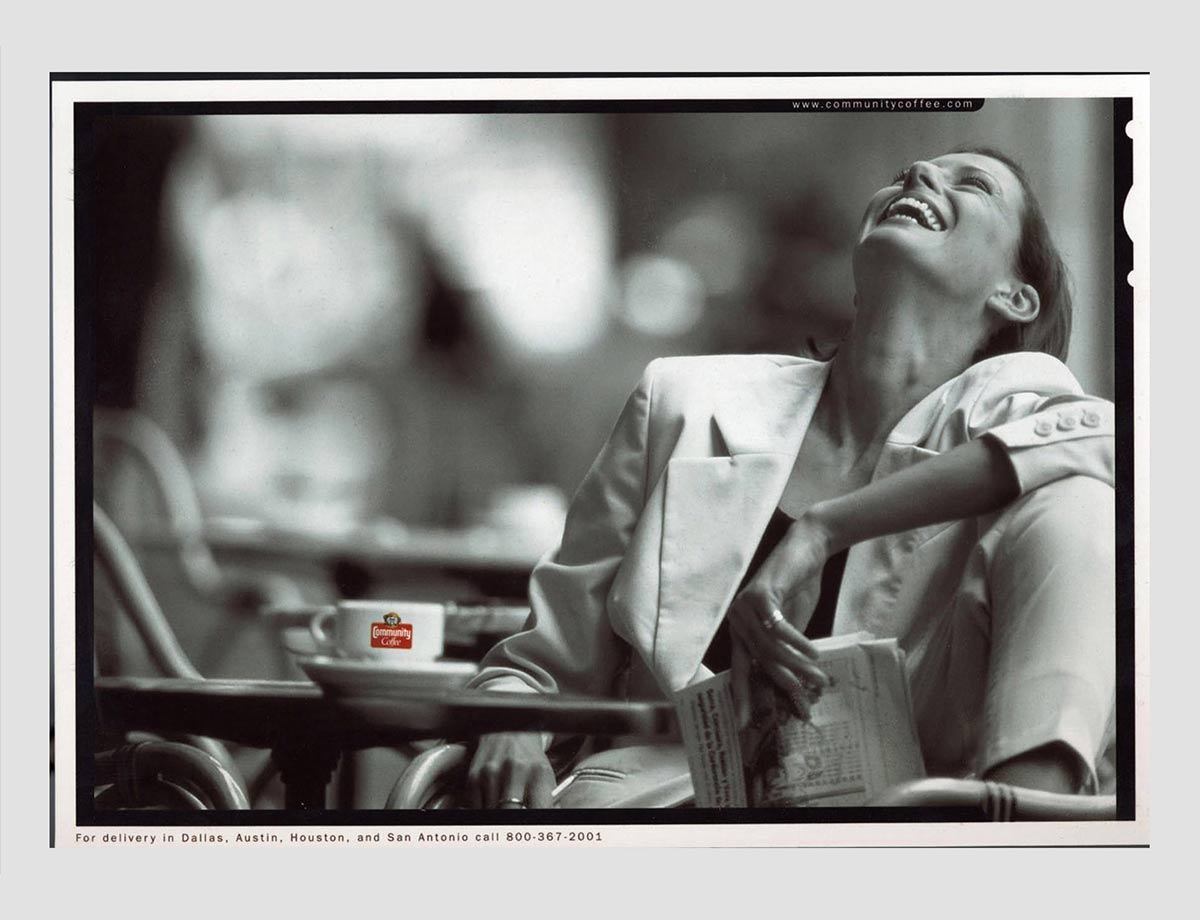 In a way Community Coffee was Xdesign's first "Big Break" in 1991. It was our first "big" client, and to be honest, since Community trusted us with their brand, other brands followed suit.
So this week, we raise our mugs to Community Coffee, cheers.
Behind the Scenes
About 15 years ago we were preparing for a photoshoot for the CC's Specialty Drink: Caramel Apple Latte. We decided that it would be best to photograph candy apples that were homemade by the Xdesign team. Hours later (and late into the night) the most beautiful candy apples were produced and ready for photography the next morning. They were sent to a refrigerator to chill before being photo ready the next morning, as the entire tray was being escorted away there was a fumble and all the beautiful candy apples crashed and hit the floor. We had to completely start over and work through the night to get them reproduced.
Full list of services provided:
Trade Show Booths
Packaging
Print
Branding
Points of Sale
Video
Collateral
Photography
Videography
Fleet Graphics