We've already mentioned how remarketing has the potential to ruin your secret Christmas presents. But there are many benefits of using this strategy from a brand's perspective, namely taking over the front page of users' most visited websites including CNN, ESPN, Zillow, Pandora, AccuWeather, YouTube and Yahoo.
Before we go any further, what is remarketing?
Simply put, remarketing allows advertisements to follow visitors around the internet promoting websites or products previously viewed. Here's an example:
You're in the market for a new coffee table.
You search through different websites looking for the perfect style.
You read about one which brings you to Crate and Barrel's website.
Later, you catch up with the news on The Advocate's website, you check the weather on WeatherChannel.com, you read the latest sports headline on ESPN.com and view many other sites through your normal day. Throughout that entire time you see the very same coffee table you recently viewed, but now in banner ads.
That is remarketing.
For a more technical explanation, remarketing allows advertisers to place "cookies" on your browser following a website visit. Then the cookies are put into categories based on your activity on the site. When visiting other websites in the same ad network, ads will pop up based on what you've previously searched, viewed or purchased as gentle reminders to return to what you've already considered.
For a user, it's delivering you a highly targeted message. Wouldn't you rather see ads for something you care about than some random product in which you have ZERO interest? For a marketer, it's extremely cost effective because you're not advertising to people who aren't interested.
How much does it cost?
As with many digital advertising platforms, there isn't a cut and dry answer. It depends on your specific industry, product, strategy and competition.
We can, however, look at overall averages. Wordstream reports the average cost-per-click (CPC) is $0.58 on the display network. CPC refers to the cost of one person clicking onto your website through the ad that they viewed.
The display network refers to graphic ads at the top and on the sides of your regularly visited websites. Here's an example: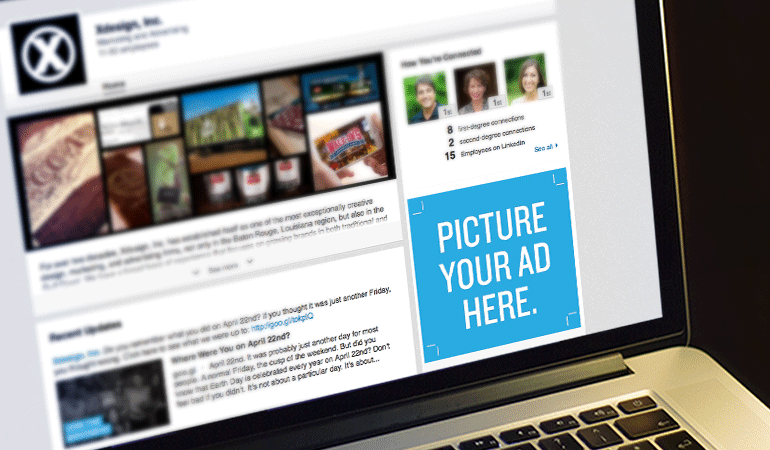 Why does it work?
According to CMO by Adobe, only 2% of people who visit a website for the first time take any desired action. But what if the user was prompted to recall the information they've already received at a later time? Emarketer reports 70% of people are more likely to take actions on your website after being exposed to remarketing tactics. Because the ads shown to consumers contain information that they've previously seen, remarketing is one of the most effective ways to narrow down your target audience.
Numbers don't lie. Need help developing ads worth remarketing and figuring out where to place them? Contact us.