Toxicological and Environmental Associates. Try saying that three times fast. Don't let the long name discourage you, with an office in Baton Rouge and a few more throughout the country, Toxicological and Environmental Associates or," T-E-A" has a team of some of the smartest people you will ever meet.
TEA, founded in 1996, is a professional environmental consulting firm specializing in the design and implementation of green and sustainable remediation and restoration systems; toxicological and risk-based services; and litigation support and expert witness services.
Their clientele includes chemical and petrochemical facilities, oil and gas companies, Fortune 500 companies, major law firms and federal and state agencies, as well as commercial and industrial clients.
We began working with TEA last year, and the first thing we had to tackle was the branding, and with the branding came the name. We felt that while "Toxicological and Environmental Associates" was very specific, it was a bit too long. We needed to simplify. Also, they wanted to focus on the fact that TEA doesn't just come in and consult on an issue, they come in and solve the issue, thus the simple line of "Environmental Solutions" was developed. A new logo that combined the concept of science and the environment was born, and the brand was then applied to a new suite of sales materials.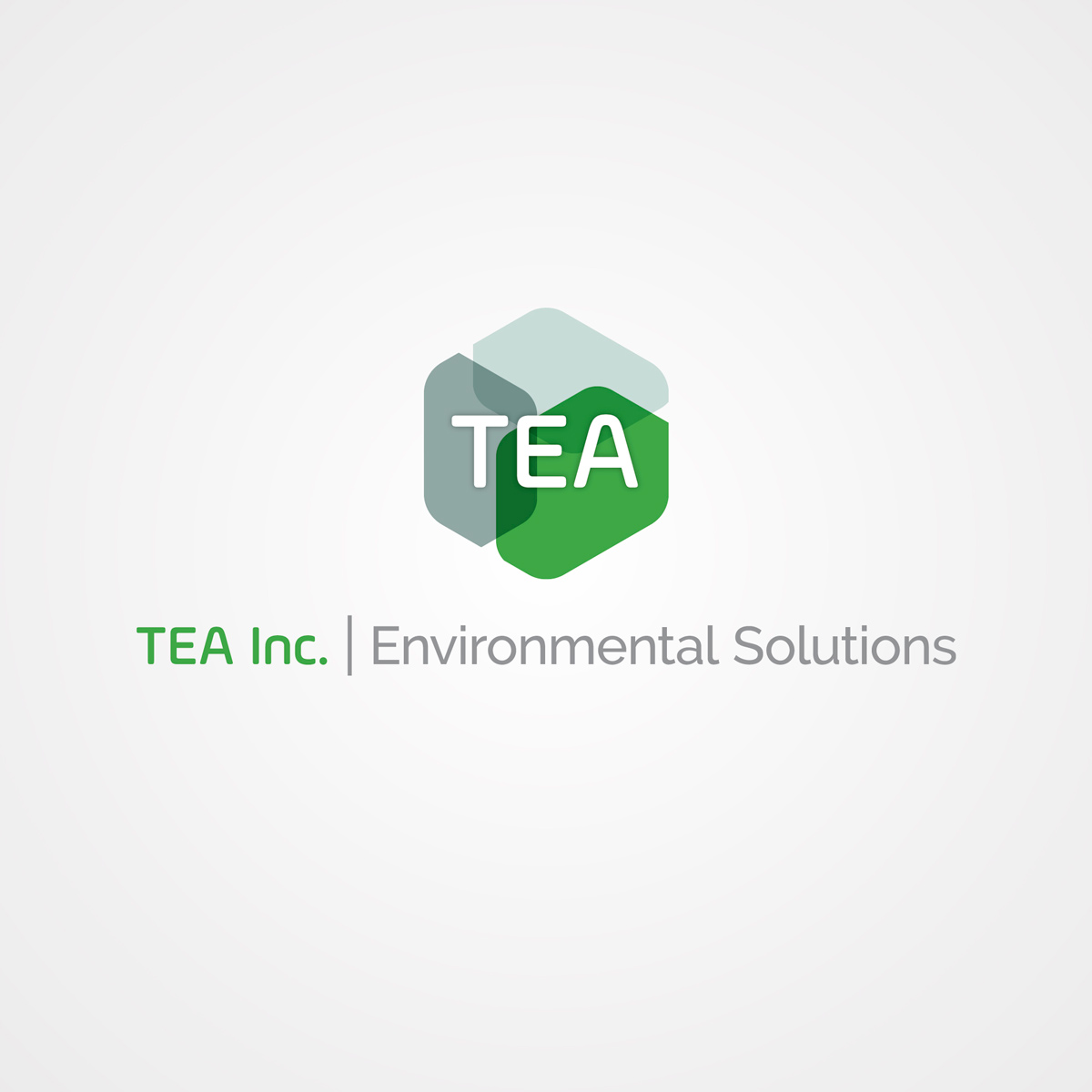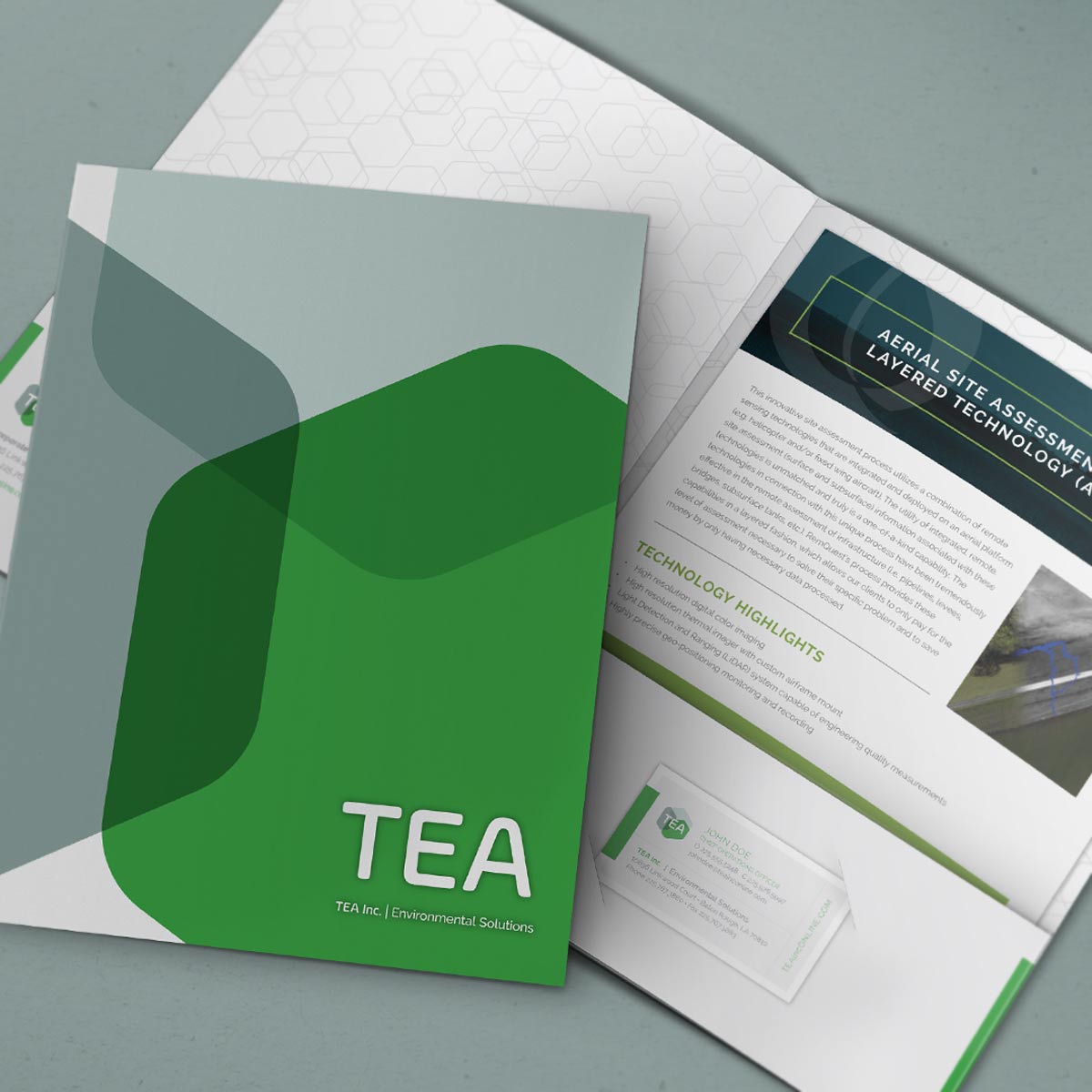 Once the brand was simplified, we moved on to applying it to the web. If you read what they do you can see that it is going to be some pretty technical stuff. Our goal was to streamline the information. We were not removing anything; we were giving the user a better experience to absorb all of the information. A simple homepage with clear navigation leads the user to each unique issue. Also, we created a "solutions generator" that allowed users to input specific data to then yield a possible solution all done in real time on the web.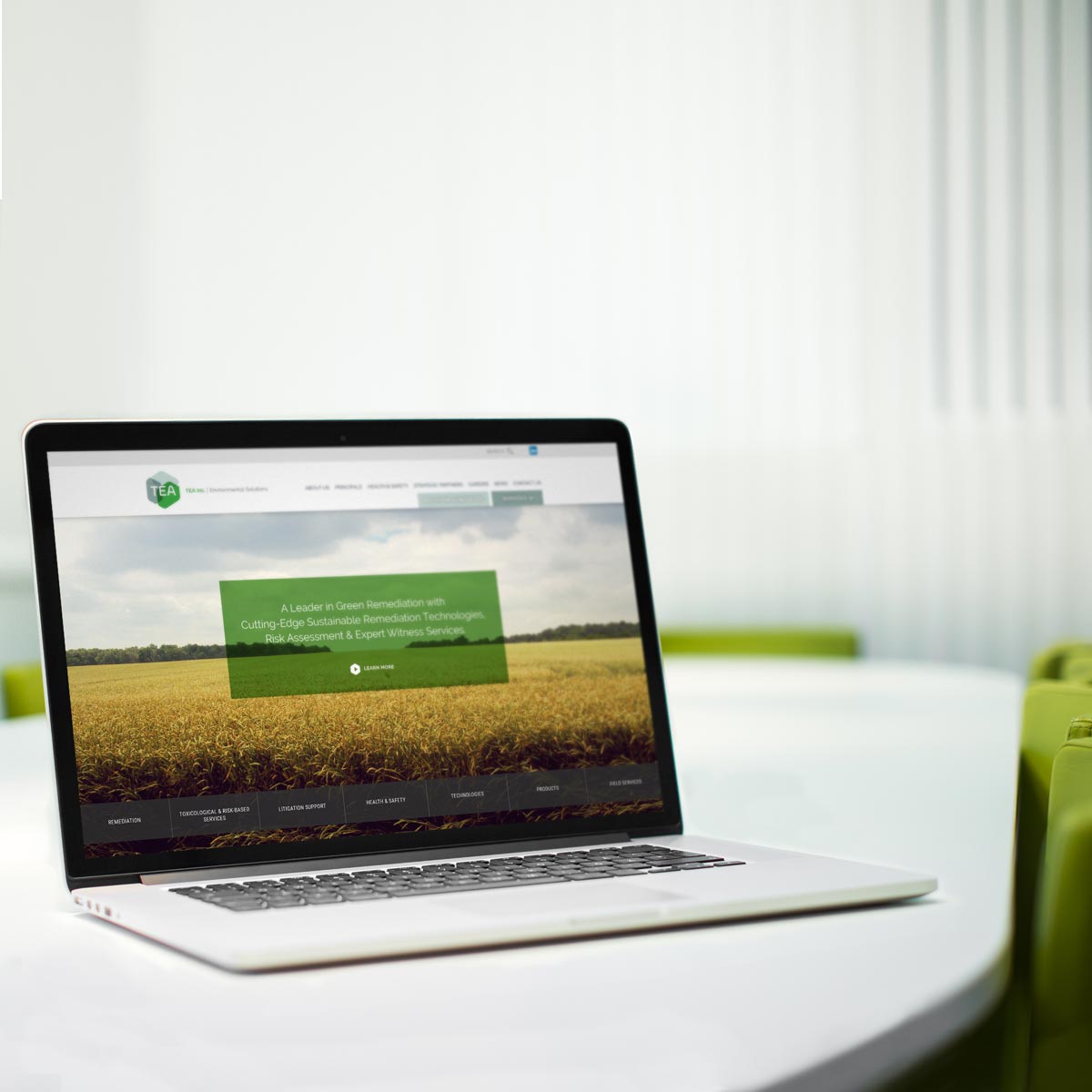 To say we have learned a lot about an industry over the past year and a half would be an understatement. The TEA team has taught us so much about an industry that they are the absolute leaders in, and we are proud to celebrate them and the work that we have done for them this week.