HOME360 (formerly HomeCare) has been servicing Baton Rouge area residents for 30 years, providing homeowners with the highest level of service and craftsmanship on their home repairs, remodeling and renovations.
Obviously, a name change was inevitable...and we used this as a catalyst to grow their business.
The first thing we did was assist them with the renaming of their company, followed by designing a new company brand.
Since their single largest resource was their fleet of over 100 vehicles, we used new fleet graphics as the medium of choice to introduce the new brand to the market.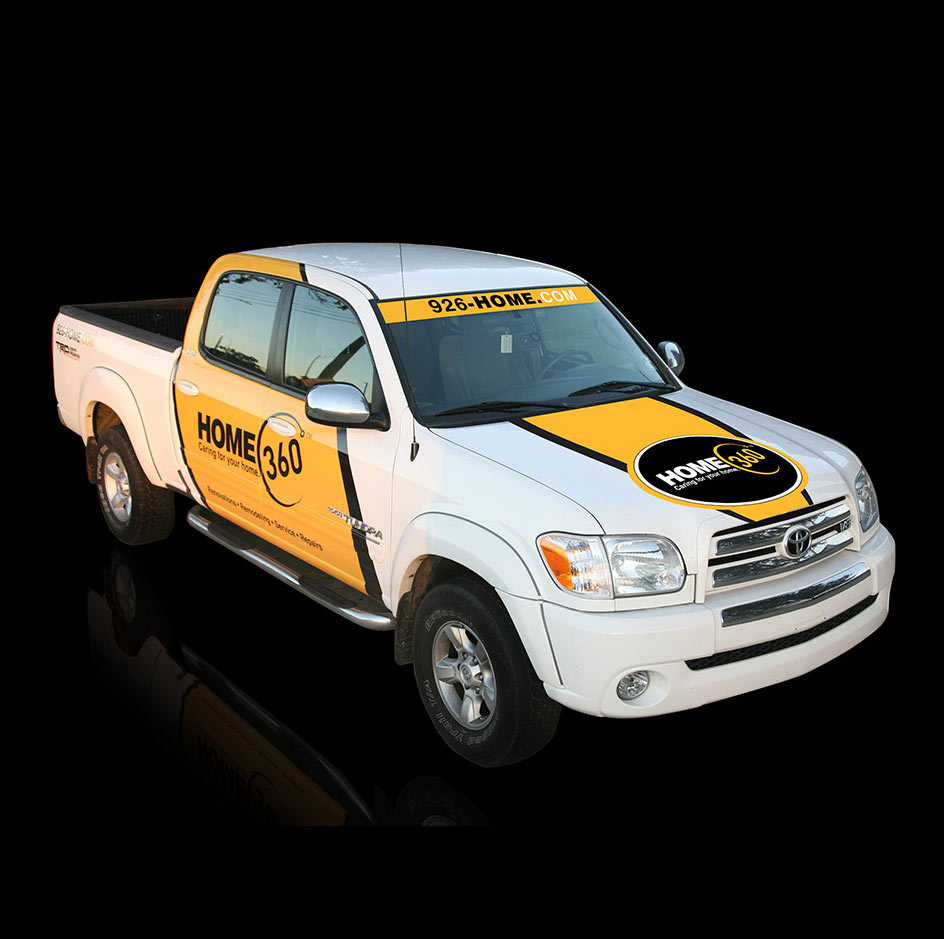 This in conjunction with traditional advertising has not only increased HOME360's name recognition, but enabled them to avoid the dip in sales that frequently follows a name change. In fact, HOME360's sales have seen just the opposite with a marked increase.
Full list of services provided
Graphic Design
Branding
Business Papers
Print Advertising
Fleet Advertising