The national average of a client and advertising agency relationship is only a few years. However, for over 18 years we crushed that statistic by being the agency of record for Fluker's.
We're very proud of this because of the great work, incredible growth, and most importantly the wonderful relationships that we have been able to produce for our friends at Fluker's.
For those of you who aren't familiar with the company, their story might surprise you. Fluker Farms is based in Port Allen, Louisiana. However, their reach is global. Walk through a pet store including national chains like PetSmart and Petco and you'll see shelves lined with their products
In 1953, Richard Fluker founded Fluker's Cricket Farm, Inc. in southern Louisiana to supply crickets to local bait shops for the purpose of fishing. Sixty years later, Fluker's has expanded to become the leader in live cricket production in the country. In the late 1980s, David Fluker realized a demand, by his customers, to offer additional live insects for feeding the pet reptiles and amphibians. The project started modestly in a 500 square foot building. Many hours were spent striving to produce the healthiest and hardiest insects, as well as the best products on the market.
Now Fluker's offers more feeder insects than ever and have hundreds of product SKUs on the market.
Xdesign has helped brand, advertise, market, and engage consumers over the course of our ongoing relationship. We've helped with creating their entire line of consumer packaging. With products ranging from Freeze Dried Crickets to cleaners for aquariums. We've even helped them bring their "Repta-Leash" to the market. What you're thinking is right, it's a leash to take your pet reptile on a nice walk.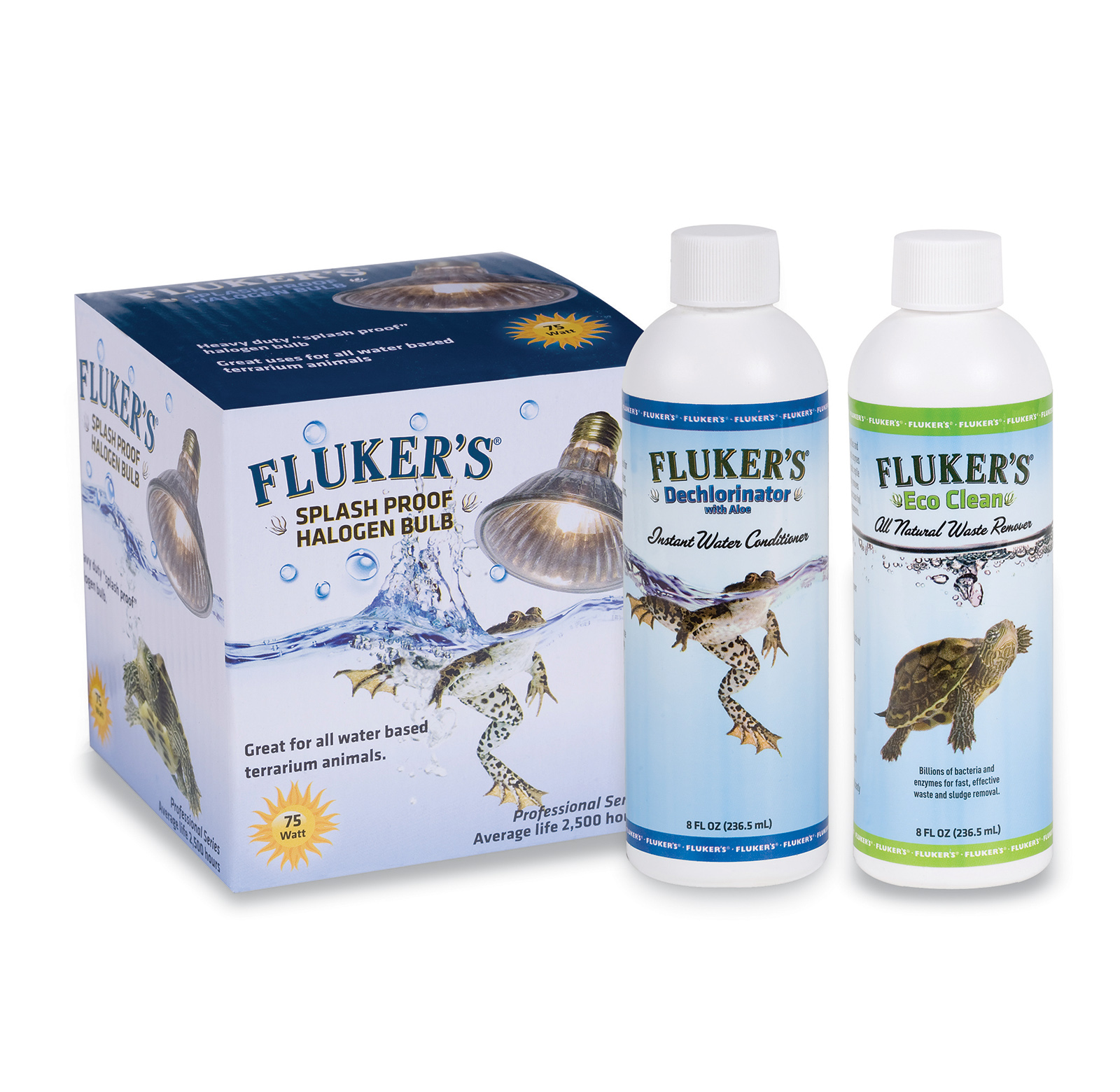 We've also developed long standing relationships with some of the industry trade publications where we've created some of our favorite print ads.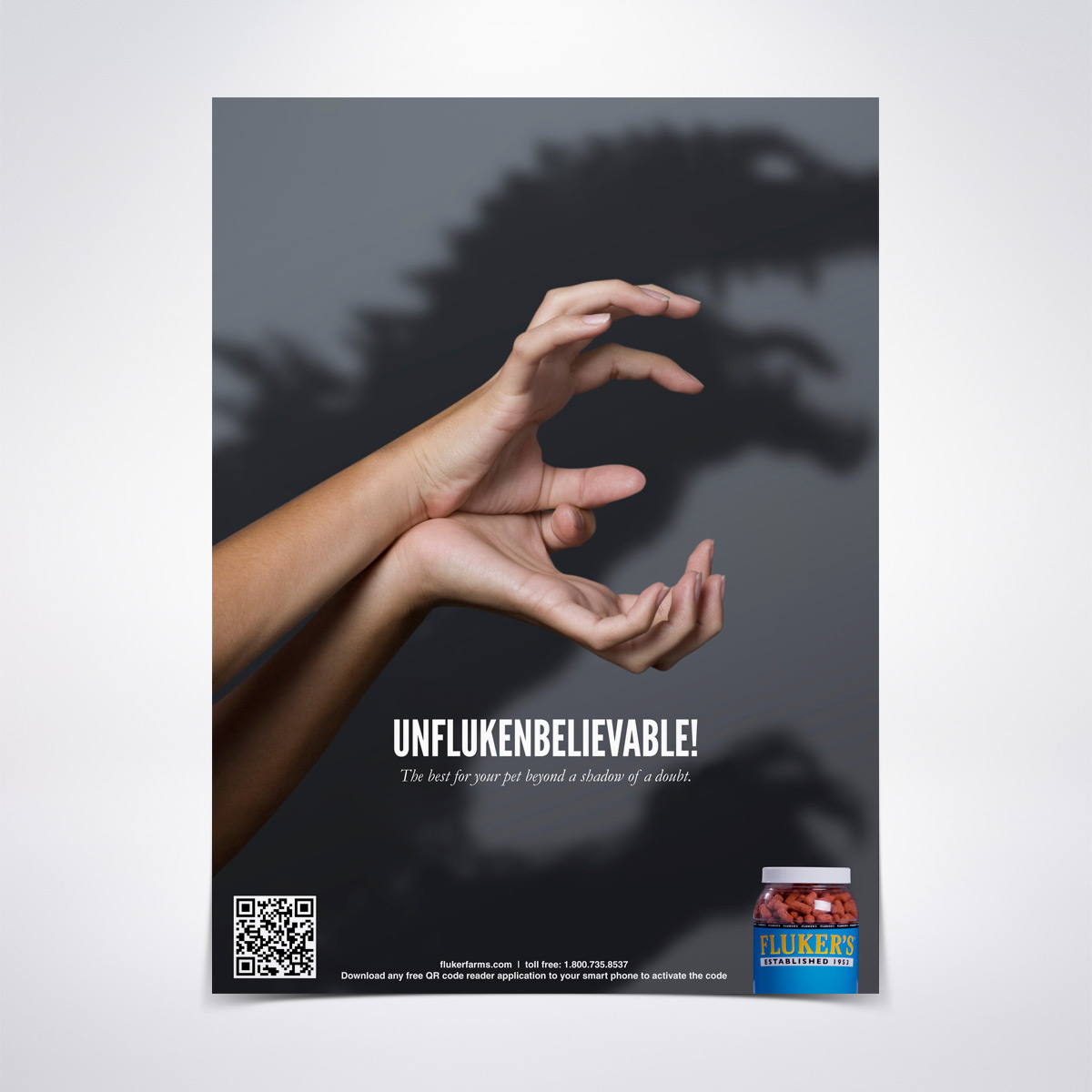 As technologies continue to evolve, we have successfully kept the brand relevant. We've helped create great Facebook and YouTube content that has kept the Fluker's fans entertained and educated.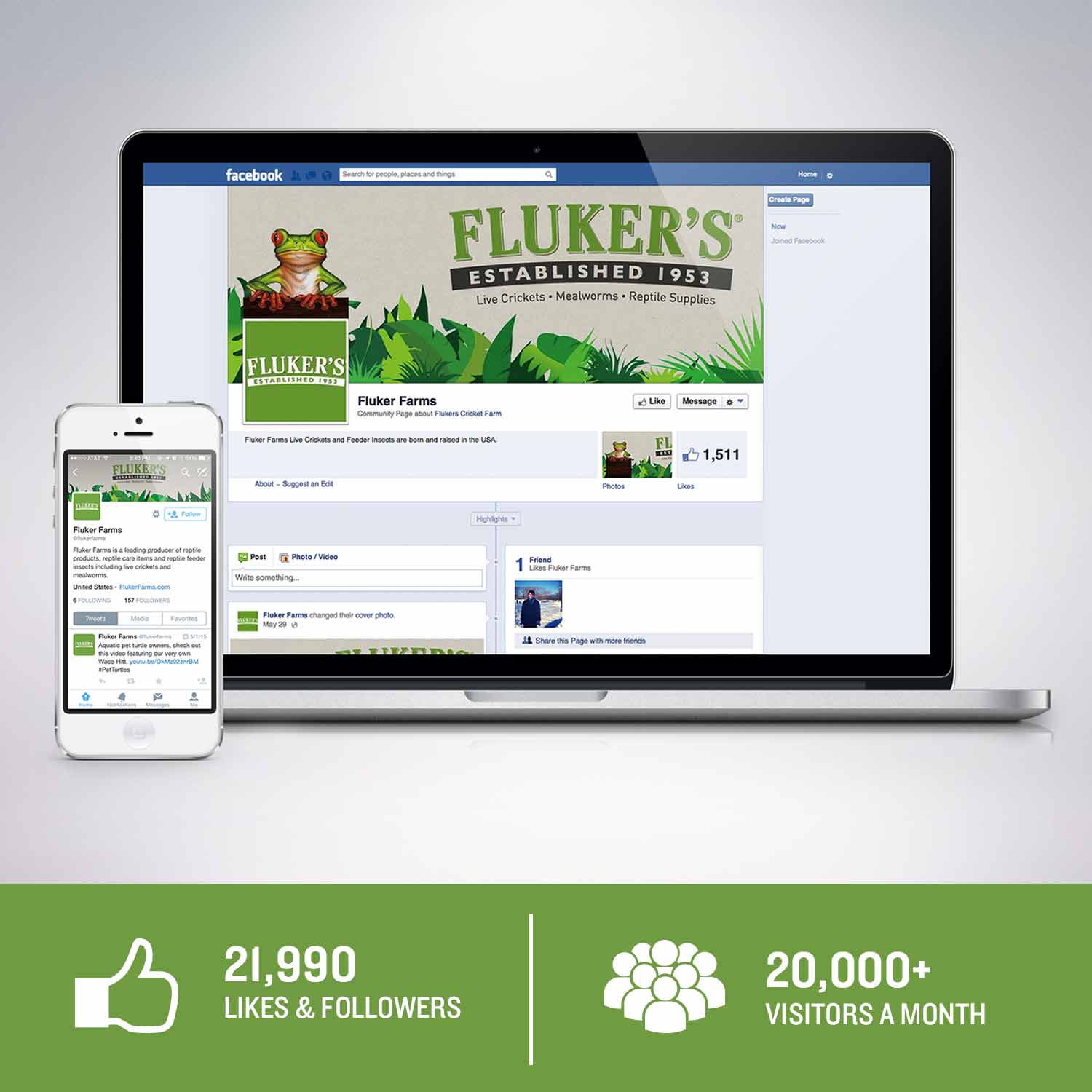 We're excited for the work we continue to do with the brand. We're working on a complete overhaul of their website that will be launched soon that will keep Fluker's as the industry leader in the market.
So, join us this week as we celebrate an "Unflukenbelievable" client, and even better friends, Fluker Farms.