For over a decade, Kean Miller has partnered with Xdesign on projects for traditional advertising, holiday gifts, promotional items and everything in between. We've developed an excellent relationship with their client services team, and we often joke internally that Kean Miller's office is Xdesign's "Downtown Location."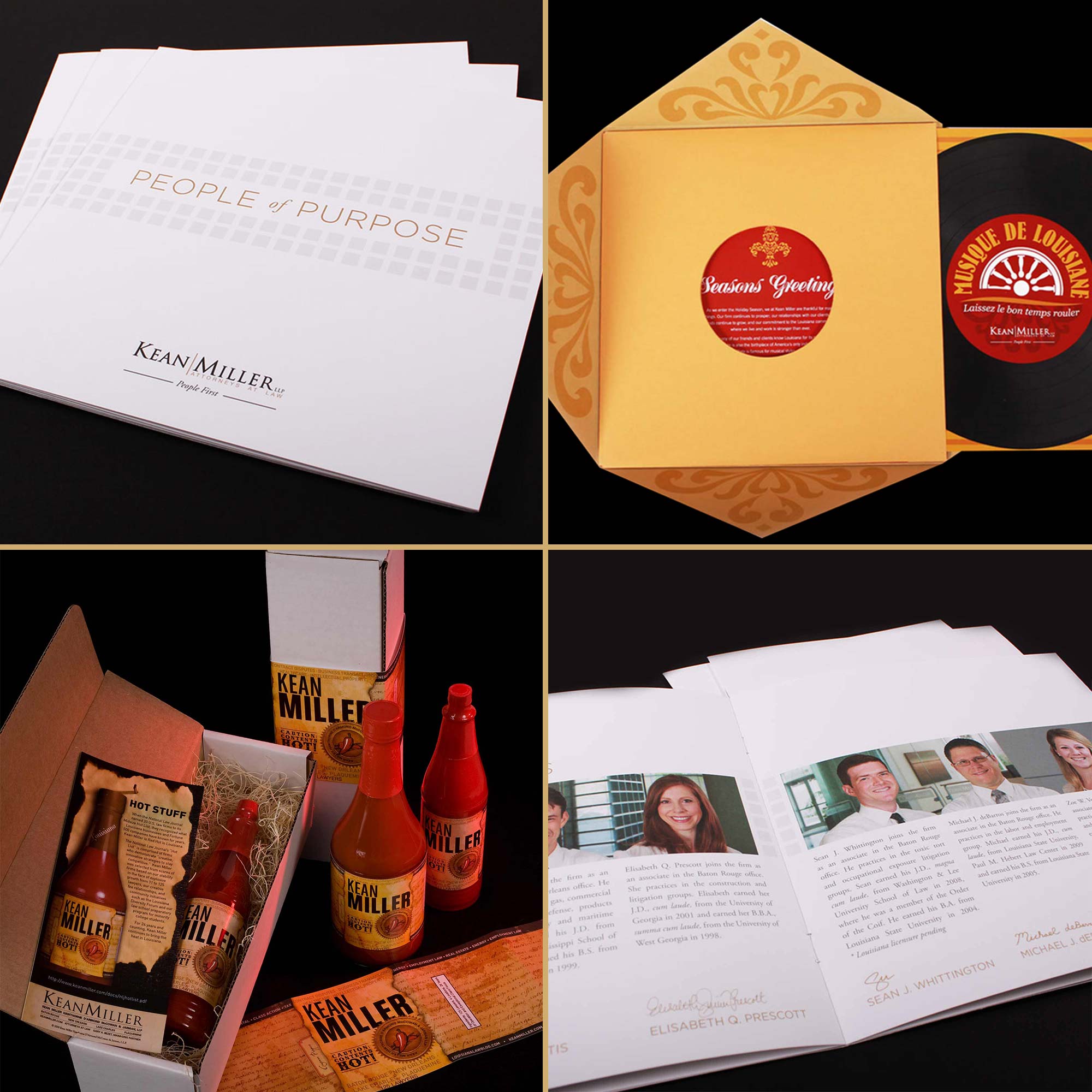 Of all the projects over the years, we're most proud of our current "People First" campaign.
In 2012, we set out to create a campaign that was continuous and could be executed in any medium, traditional or electronic. We wanted to tell a story. A story the community would not only connect with but also could interact with. We wanted the campaign to be ongoing, but never to get stale.
In Louisiana, as in other middle markets in the U.S., the legal marketing landscape is littered with brands and advertising that are indistinguishable between law firms. Typical messages tout quality and service, bulleted practice area lists and offer little memorable work. This was the challenge we faced - to establish a brand and message for Baton Rouge's largest law firm that rose above the clutter in our marketplace, and was embraced internally by Kean Miller.
Rather than focus on what makes them the same as other law firms, we chose to travel the path that makes them different. It was the Kean Miller people. Thus, the campaign concept "People First" was born.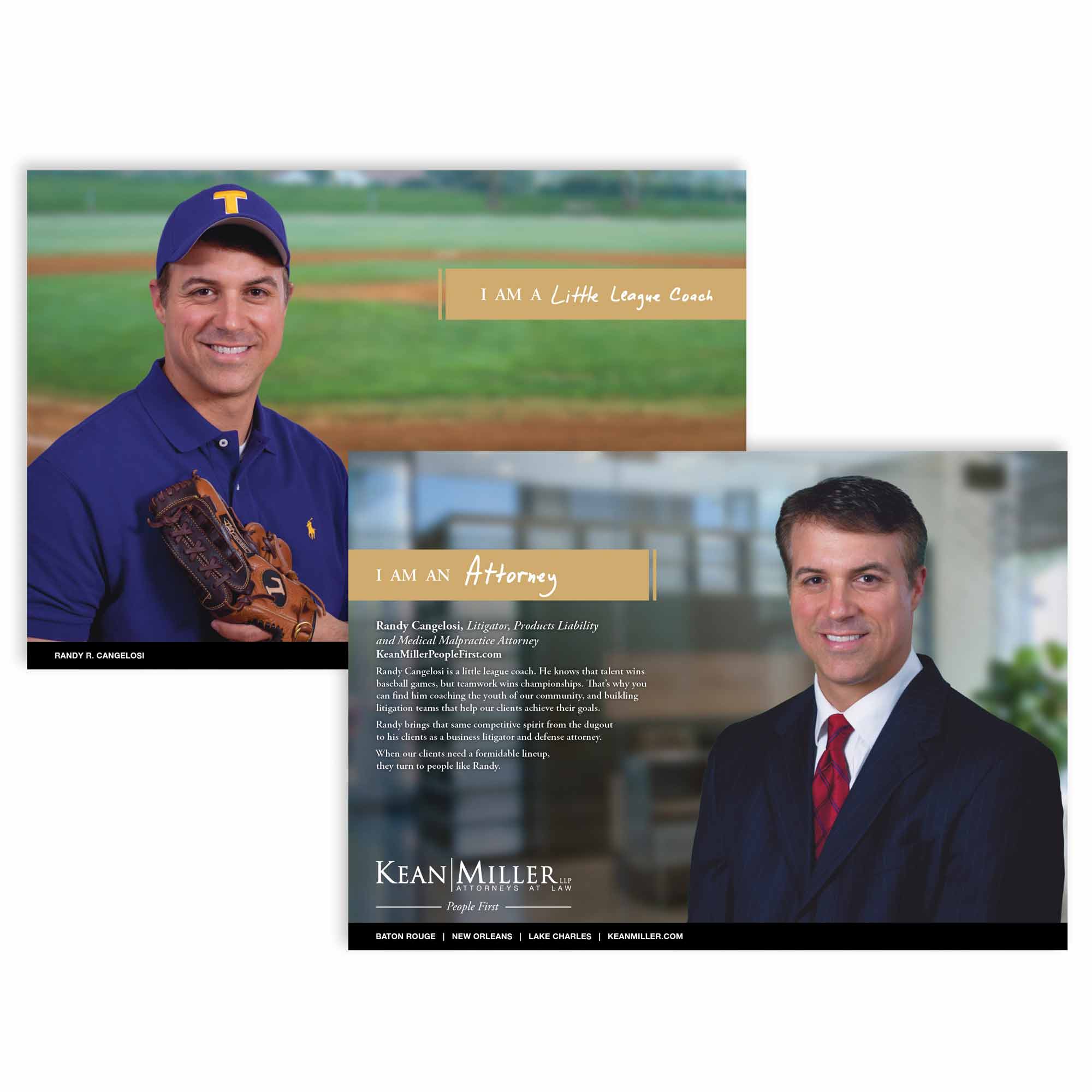 The newest medium for connecting Kean Miller to the community is an app (Kean Miller Community Connect) available as a free download on all smartphones that launched in September. The app allows you to see all of the great civic and community events happening in the area; you can even submit your own event to the calendar. Together with the launch of the app, we relaunched the microsite KeanMillerPeopleFirst.com to include the community event calendar as well as even more Kean Miller People First profiles.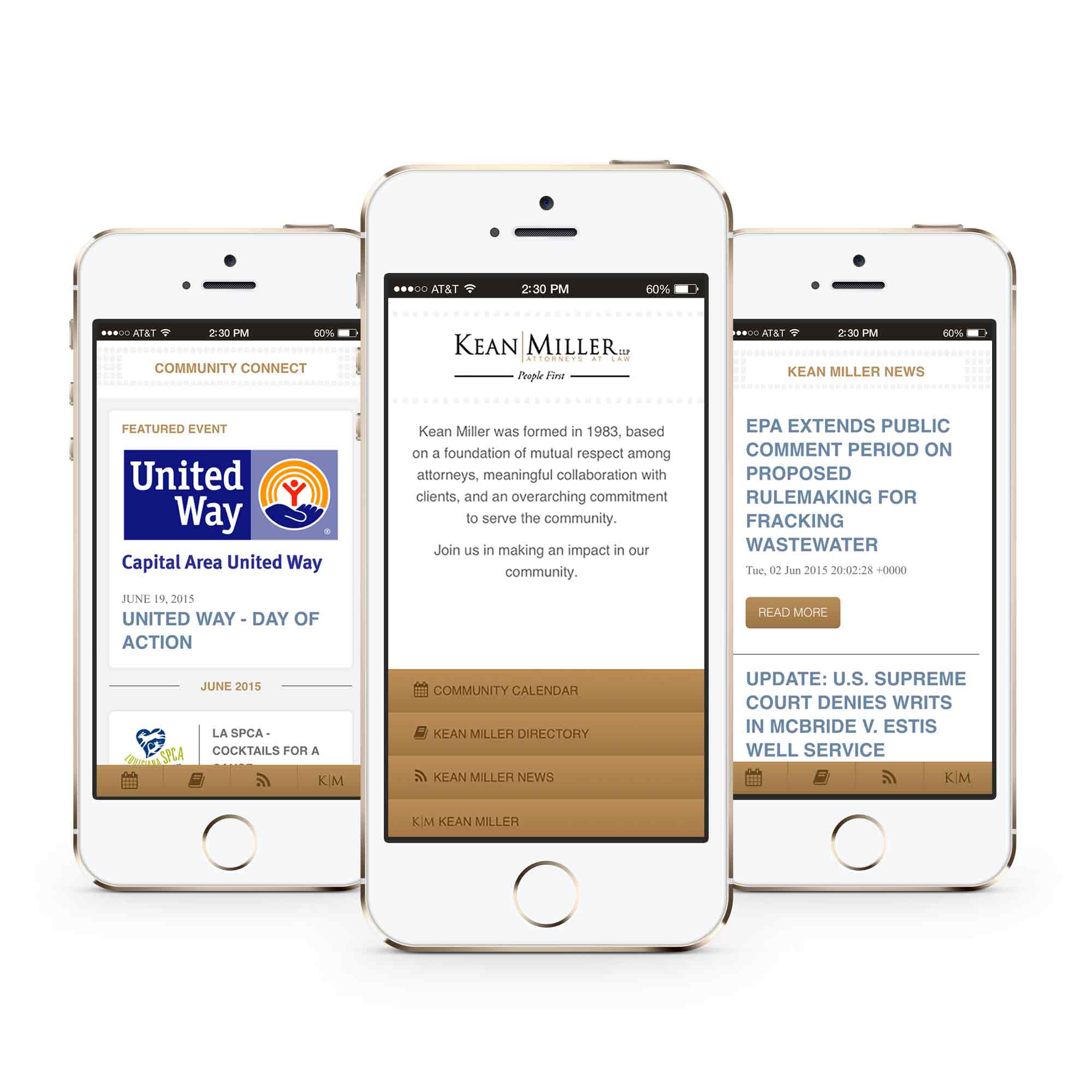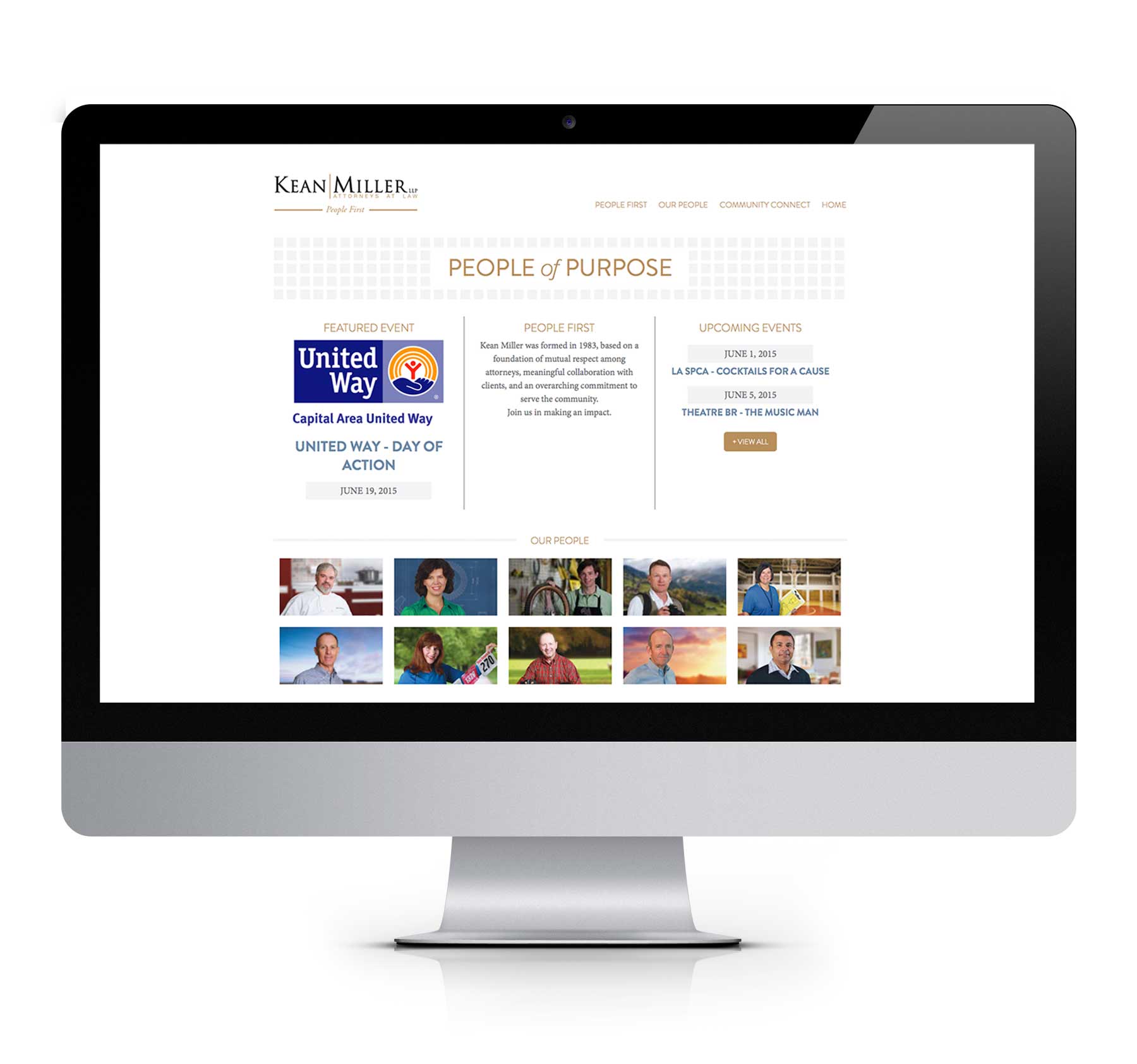 Earlier this year the "People First" campaign was recognized as one of the top legal social media / interactive campaigns in the country. More importantly than the award is the results it has brought the law firm. Join us as we celebrate Kean Miller, their people, and all the great things they do in the community.