Did you notice an increase in social media contests and advertisements during this past holiday season? Making a splash in the saturated market during such a deal-busting time can be quite a challenge.
A fan-favorite campaign that we've executed for a number of years for Fluker Farms, the nation's leading live cricket provider, is the 12 Days of Giveaways. It's exactly what it sounds like: we give away something every day for 12 days in December.
2015 was the first year we did it, and we saw great success with 555,000+ people reached and over 7,000 entries. To enter, users would simply have to comment on a post by completing a Christmas-themed fill-in-the-blank puzzle, like, "My family's holiday feast would be incomplete without ______________." Then, they'd automatically be entered to win a Fluker's gift card.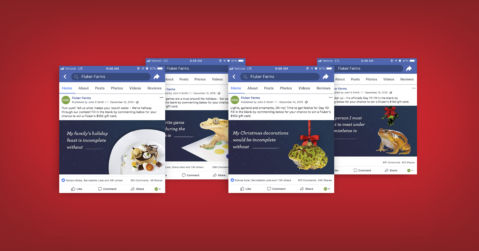 In 2016, we updated the graphics but essentially ran the same campaign. However, numbers were down as we adjusted our target audience to only reptile and amphibian lovers as opposed to just people who had animals in general. We believe in attracting the followers who are most likely to enjoy and purchase our clients' products. The total reach from 2016 was almost 299,000 with 4,750 entries. We also supplemented the entry posts with videos that featured a different Fluker's team member giving their answer to the fill-in-the-blank puzzles. This brought in another 27,000 in reach and 810 entries.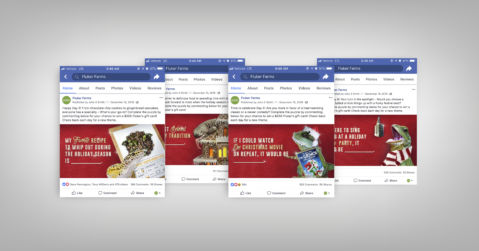 Then, in 2017, when all marketers can agree that video was the way to get the most engagement on social media, we did the same type of fill-in-the-blank puzzles, but the graphics were animated GIFs that moved to get users' attention. They were similar questions as before with the same way to enter. At first, the prize was a year's supply of Fluker's latest reptile diet line, Crafted Cuisine. However, numbers were extremely low, so we also added gift cards just as before. This did not seem to help. We adjusted when posts were published, the wording behind each one and the way the graphics looked, but nothing seemed to produce the same results we were used to, especially for such a popular campaign. The numbers were abysmally low with a total of 150,000 people reached and 1,892 entries.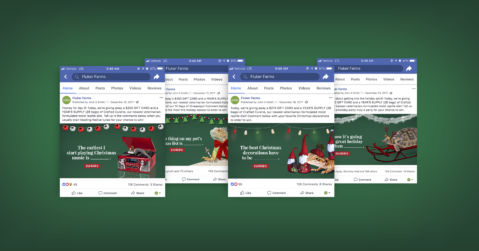 When it came time for us to start planning the 2018 giveaway, we knew we had to really mix it up from last year. First, we started with changing up the prizes. Instead of only giving away Fluker's products and gift cards, we did a combination of those things in addition to prizes like tickets to reptile exhibits, home decor and electronics. To enter, users didn't have to think about how to answer. They simply had to tag two friends in the comments.
These changes saw record reach numbers for the Fluker Farms social channel while spreading a large amount of cheer to fans! Because people were excited about the prizes and because they had to tag their friends to enter, the posts spread like wildfire. We reached a total of almost 685,000 people, and we had almost 5,000 entrants.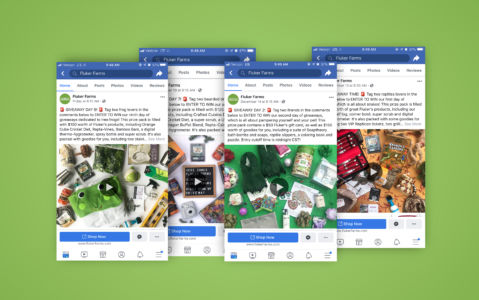 The moral of the story? Be willing to accept when a campaign has run its course. Just because it worked in the past doesn't mean it can't be improved or refreshed.