Instagram's at it again…
First, they hit us with Instagram Stories, which resulted in mixed reviews upon its launch, but now that users have gotten used to it, the option has become a major asset.
Now Instagram has a new option to upload a whole album of pictures instead of just one is now available.
Gone are the days of carefully choosing the best picture from one event or vacation. You can select up to 10 photos or videos to display in one post.
The posts are carousel-style, allowing viewers to swipe through them like a slideshow. Want to see an example in action? Check out our latest Instagram post featuring a tour of Southern Craft Brewery.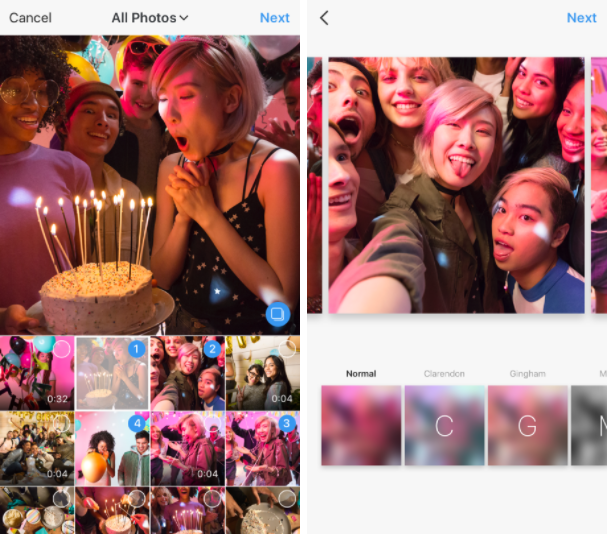 This new feature is a game changer for businesses.
Instead of paying to promote services or products in an ad, you can now do so in a more organic-style post...for free.
Here are four ways to start utilizing the new update for your brand:
Post about an event without being annoying - No one wants their Instagram feed flooded with multiple posts from the same person about the same event. Now you can easily share multiple perspectives of one outing in a single post to make sure every aspect of the event is well-represented.
Create how-to posts - Teaching your audience how to do something is extremely beneficial for building brand trust, loyalty and interest… and it just got so much easier. Now you can share step-by-step instructions to your followers in a simple, easy-to-digest visual format. From recipes to DIY tips, the possibilities are endless.
Create an ongoing picture or stop-motion style video - Taking a panorama photo or a short video clip and spreading it out over as many as 10 separate frames is a fun, interactive way to engage with your audience. The whole point of sharing content on social media as a brand is to tell your story in a way that's relatable to your audience; this adds another dimension that will make followers stop and stare (or swipe).
Showcase products - Now instead of posting one picture of a product or paying for Instagram to serve them to a desired audience, you can feature the versatility of one product or a whole collection of products at one time - all at no cost to you. It doesn't get better than that.
So what's the moral of the story? Don't judge a book by its cover (or a social media app by its updates).