It's been almost a decade since the city's largest private high school, Catholic High School picked up the phone to partner with us.
From the start, it was a natural fit. Xdesign has two CHS Alumni; Jamey Crump (Class of '79) and Hunter Territo (Class of '03). Additionally, several of Xdesign's clients are also alumni of CHS.
Our task was very straightforward: visually communicate the importance of Catholic High, and encourage alumni, friends, and family to help continue the CHS "Tradition of Excellence" through donations and volunteer support.
The most difficult part was the medium it would be delivered: direct mail. Direct mail is a challenge, more so in today's world than ever before. You only have a few seconds to capture someone's attention. Usually, it's the amount of time it takes from getting the piece out of your mailbox until you find the nearest trash can.
We knew what we were up against, and the only way to combat it is with a non-traditional side and striking visuals. In this case, we heavily relied on our custom photography and a clear plastic envelope, so the imagery was the first thing you saw. We then drew them in with the storytelling aspects of the piece, featuring a timeline of the history of Catholic High.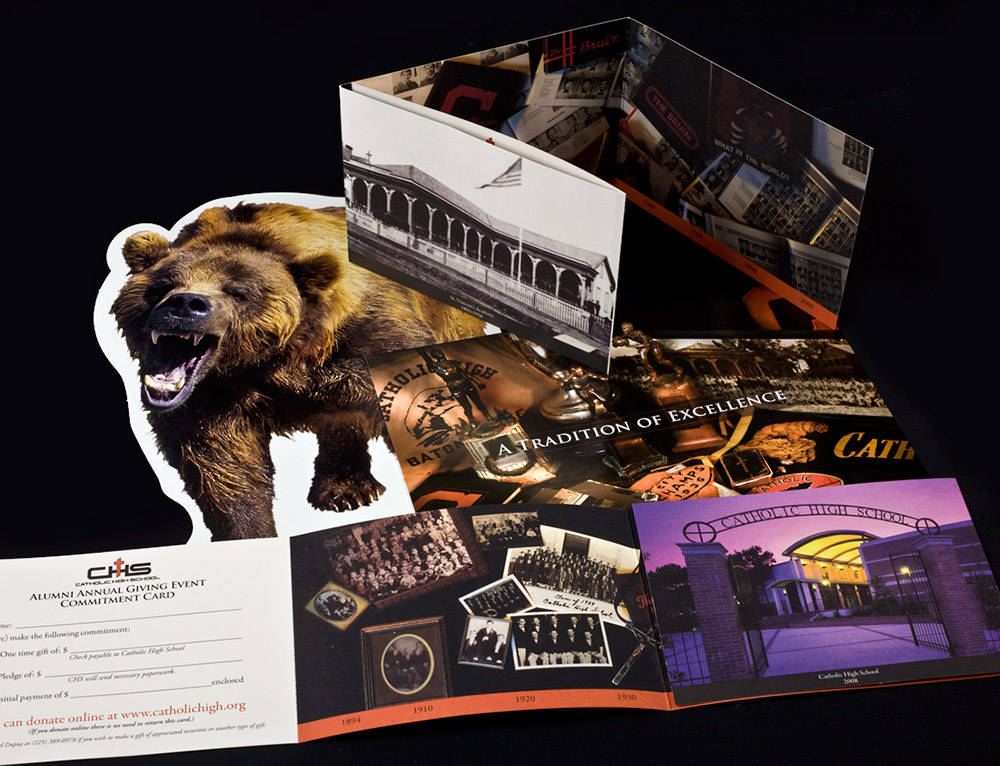 Overall, the pieces were a great success. Fewer pieces were thrown in the trash cans, and more donations and volunteers helped continue the CHS tradition.