Triskaidekaphobia??? Not Xdesign. We have been working with our friends at Richard Oil and Fuel for 13 wonderful years. In case you are not familiar with the term - triskaidekaphobia is the fear of the number 13.
Richard Oil and Fuel is a full-service oil, lubricant, gasoline and diesel fuel distributor serving a wide range of businesses throughout Louisiana. They carry a complete line of private label Exxon and Mobil petroleum products designed to serve all your agricultural, construction, industrial and commercial needs.
With our latest venture, Xdesign wanted to put together a new website for Richard Oil that showcased their products and services in such a way to ensure a positive user experience and to increase viable sales leads. They have so much to offer, we did not want the user to be overwhelmed with information. With Services such as a Fleet Card Program, Petroleum Assessment, and RapidFill Oil and Fuel Inventory Management & Planning to Fuel and Lubricant Products, Richard Oil is at the top of their industry in customer service and quality products.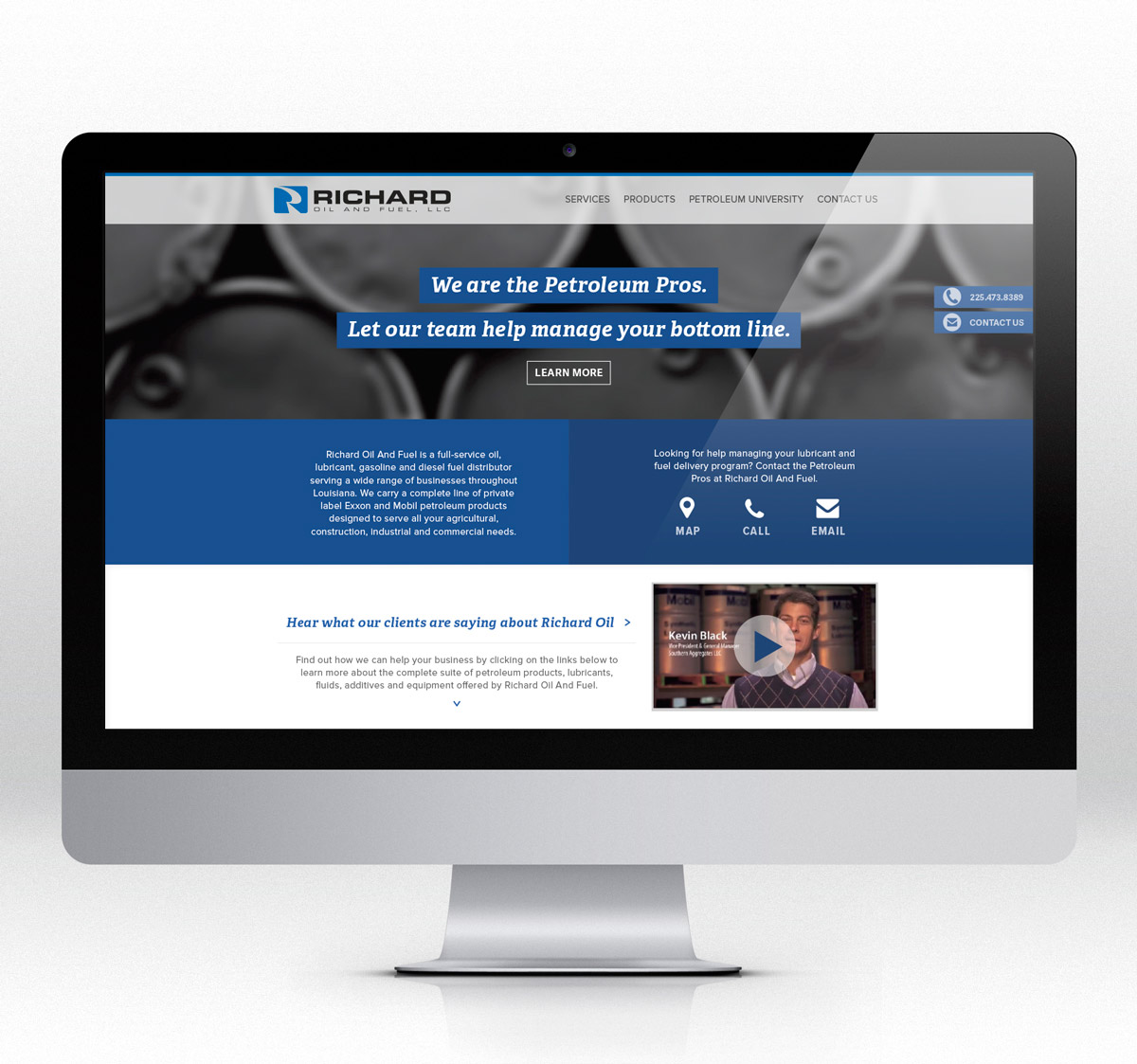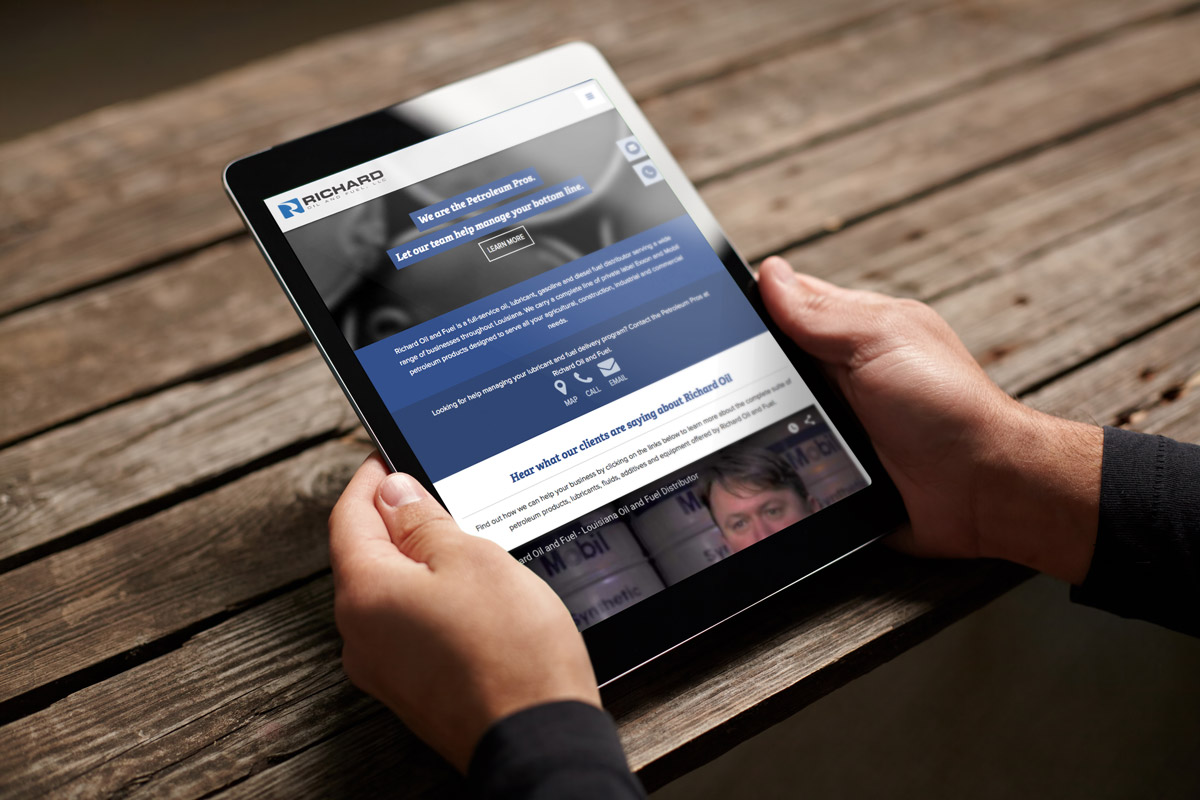 Our partnership with Richard Oil also includes their Popingo's Convenience Stores. From logo redesign to point of purchase signage to food photography and food service packaging, Xdesign has worked with the Popingo's dedicated team members on numerous projects.
Richard Oil prides themselves on being the Petroleum Pros. We could not agree more and we feel lucky to have them as valued partners.