Fridays at Four are Xdesign's group hangout sessions in which we set out to learn something new and improve the team. These discussions can range from a TED Talk to the latest in design or typography trends, to just taking a break to sit outside in the sun. This is Krist Norsworthy's talk on improving your techniques for better quality pictures from your iPhone.
Social media can be a great way to document your life, brand and creativity. Whether it's Facebook, Instagram, Snapchat, or a simple text, photography is a huge part of what people are sharing. So, how can you make your pictures stand out from the crowd and generate the buzz and attention we all want? Simple – iPhoneography.
iPhoneography can be fun and rewarding, and just like any other skill, it is better to put time into it before you need it. To take and share better photos, challenge yourself! Get to know your camera now so you'll be at your best when it's time to take that perfect shot. Here are a few tips on getting your pictures noticed:
The How:
Use Two Hands
Hold your phone with both hands and use it like a camera. This keeps your phone steady to ensure a focused and clear picture.

Tap to Focus
Due to lighting, your iPhone may focus on one object that causes the rest of your picture to go dark. If you tap the main focus of your screen, your phone will automatically adjust focus and the brightness level to it.

Turn on the Grid
This is a great way to implement the "Rule of Thirds" (discussed later). To do this, go to Settings > Photos & Camera > Grid.

Use HDR
HDR (High-dynamic-range imaging) is made by a process of blending various photos of the same image. This can be extremely useful if you want to capture both a person and a sunset if you want to avoid having a silhouette or blown out sky. In your camera view, this option in the top center of your screen.
The Why:
The Rule of Thirds
The Rule of Thirds is a quick and easy way to compose your shot. Use your phone's grid feature and line things up for a more interesting picture. The picture below shows two feet, one X stamp (three object to focus on), and was edited using VSCOcam.

Keep it Simple
You don't always need to have a lot going on to make something interesting. Sometimes simple photos are the best photos.

Force the Perspective
This is a fun and simple technique that can bring new perspective to your subject. Turning your phone upside down and setting it on the ground makes small things look huge and thereby capture your viewer's attention in a new way.

Silhouettes and Reflections
Make the most of a setting sun or a puddle of water. These tricks can make every day objects interesting by creating an optical illusion or giving a fresh perspective on how to look at them.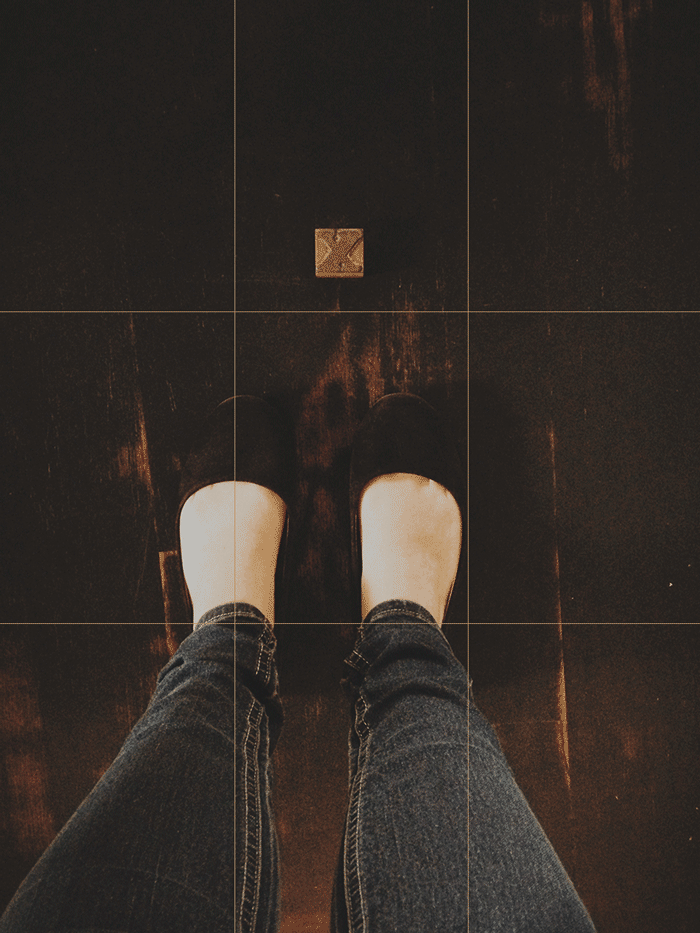 Now, let's put it into action using these free apps
Using these principles, #TeamXdesign was challenged to create striking images based on these guidelines:
Photo with an "X"

Photo showing off a silhouette or shadow

Minimalist or abstract photo

Photo featuring a really low or really high angle

A series of photos meant to tell a story
Here are a few of our favorites from the challenge: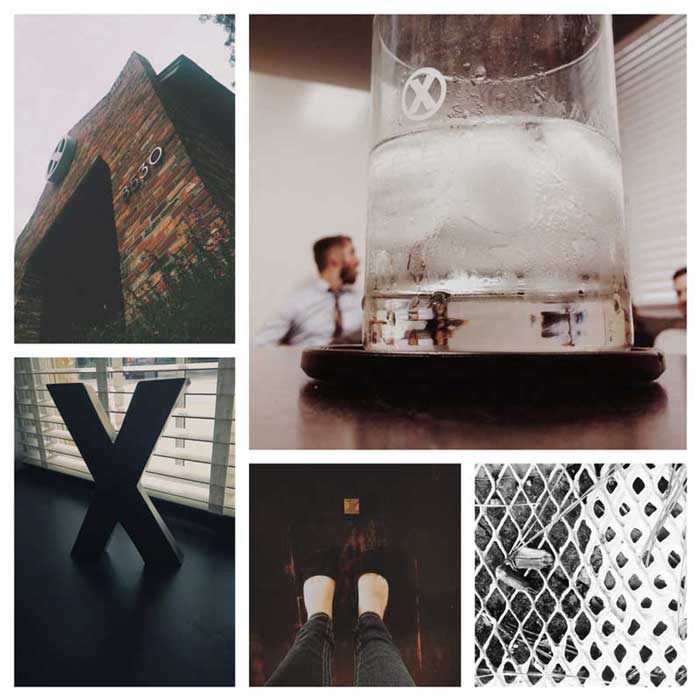 Got any of your own tips or questions? Please, share in the comments below.