It all started with a simple email. Our Creative Director, Hunter and his wife Ashley were interested in building a house. So, Hunter reached out to Carlos Alvarez to get more information about building. Carlos was intrigued by our Xdesign email signature and was in the market to rebrand the company as well as streamline their websites. Long story short, Hunter and Ashley just celebrated one year in their new home, and Alvarez Construction has been a happy client ever since.
Alvarez Construction is a family-owned and operated company and has been in business for more than 20 years. Their family's goal is to provide the best possible home with your family's needs in mind.
We were very excited to work closely with brothers Carlos and Sebastian on first rebuilding their brand identity. This took some work since the brand had been in the market for twenty years, and we didn't want to lose that, however; we needed the brand to match the quality of the product. Our next step was to apply the branding to business papers, most importantly, their business card. You've always heard that you can never make a second first impression. We took that idea and ran with it. Alvarez's business cards feature a "laser" cut logo. They had to use a laser to ensure the accuracy of the thin cuts. After the laser cut, the edges were die cut.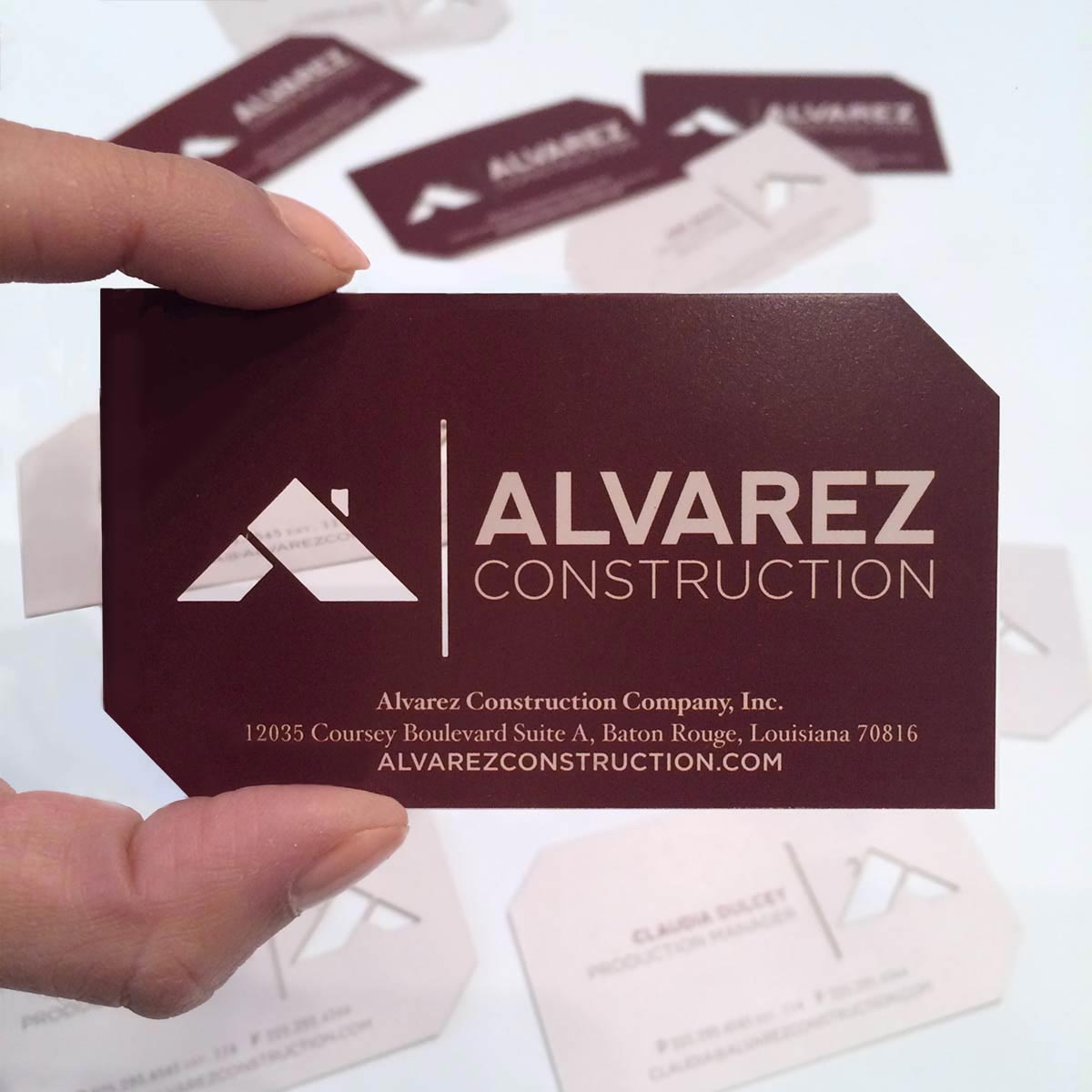 Next, we moved onto the website. This took a lot of planning to get right. Alvarez Construction is constantly developing new neighborhoods; we wanted to make sure we built a site that would grow with them in the future. The result? A beautiful website that any Alvarez user could update with new floor plans, new amenities, and even add a brand new development with ease.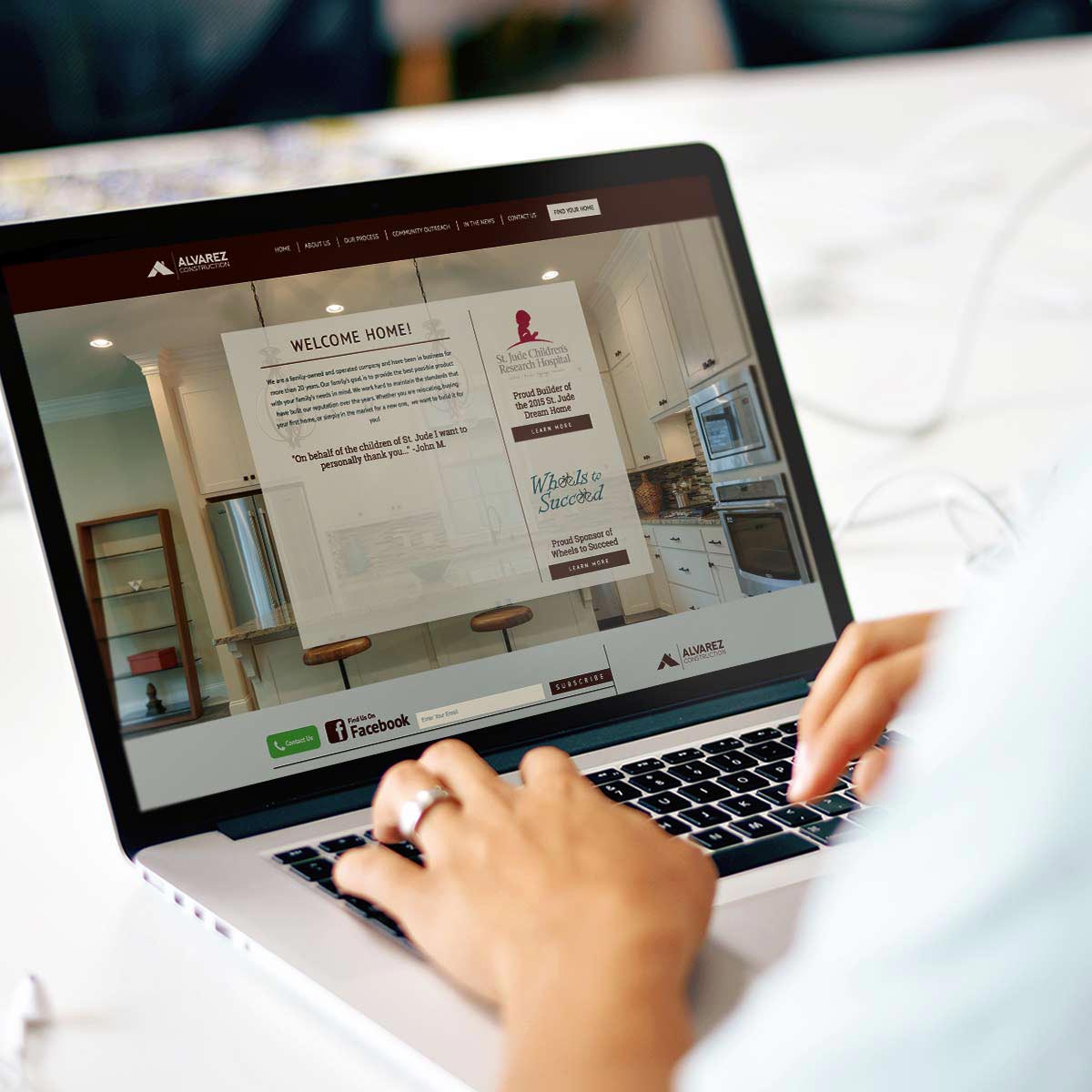 Most recently, we have been working with Alvarez Construction to increase their website traffic through search engine marketing. Visitors have nearly quadrupled, and sales continue to climb!
If you're in the market for a quality new home, we strongly recommend you send Alvarez an email and join us in celebrating a great family company doing great work in Louisiana!