The Louisiana Technology Park is the hub for technology development in Louisiana. It was created to drive economic development and job creation by providing high-tech startups with the resources to bring their products and services to market faster and more effectively. Their offices are state of the art and offer great business amenities as well as cultural perks such as a fitness room, coffee lounge and ping pong table. (We challenged The Tech Park to a match and came out victorious).
One of the highlights of our partnership with the Tech Park occurred when we were we were tasked to produce an "Annual Report." Many people may hear that and immediately think about the dull, boring stack of charts and graphs, and honestly, we did too. But then we did what we do best and set about creating an annual report that satisfied the business requirements of the project while being beautiful and engaging for all people.
While some may see combining traditional marketing ideas with newer technological mediums as a challenge. X saw opportunity.
The process started with a beautiful printed report. We know that everyone loves a tangible product, and we were able to deliver a wonderful piece.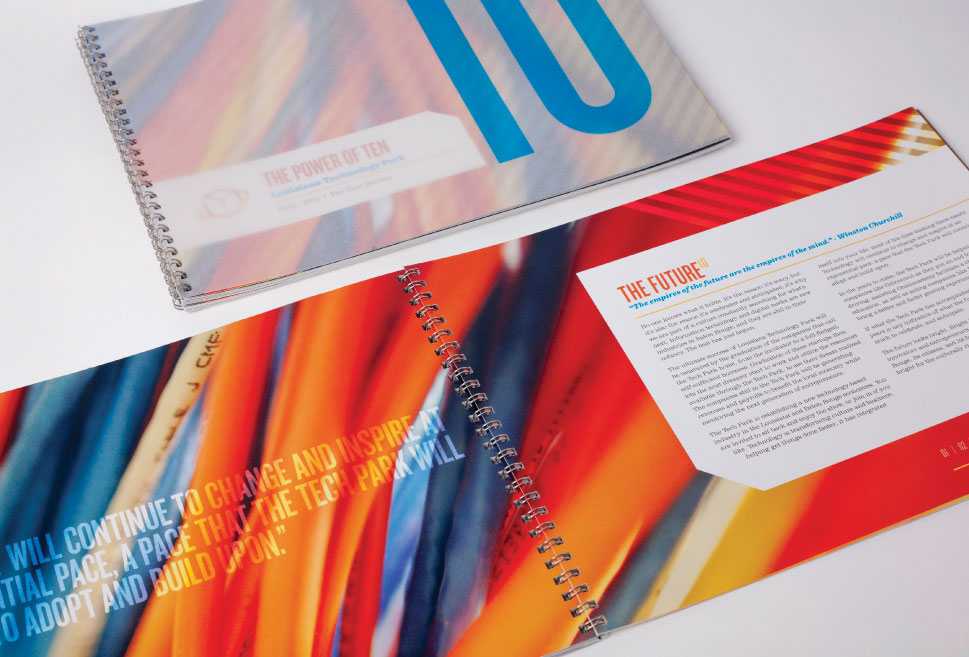 As nice as the piece was, we knew we could do better. First, printing is expensive. Second, we were building an annual report for a technology park. The solution was obvious - create a mobile app that provided all the content and beauty that the printed piece gives us with the rich experiences an interactive mobile application provides. And – save on printing costs!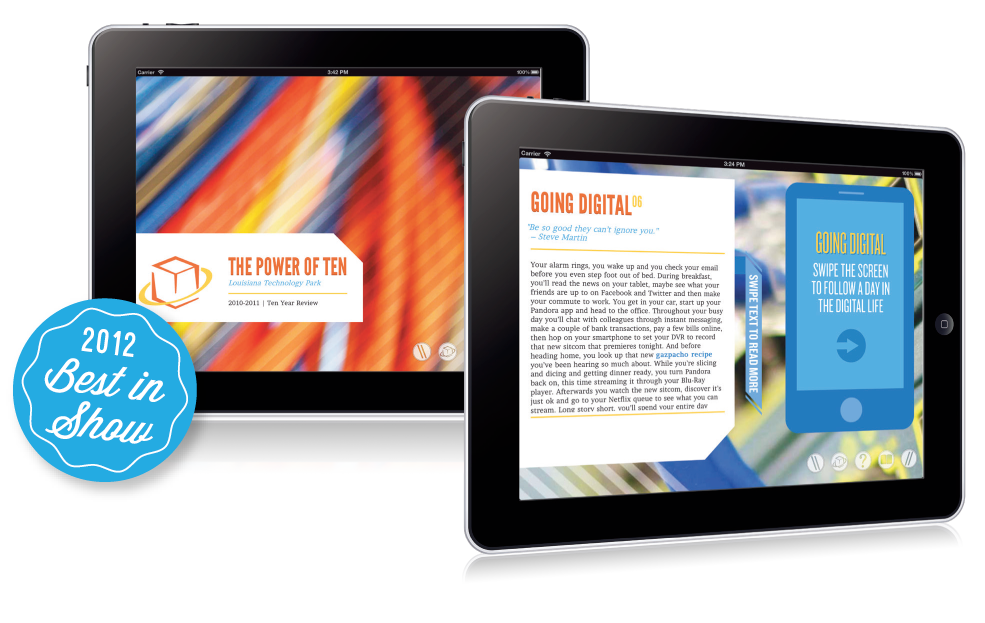 It's amazing what can happen when you look at the brand, the audience, and begin thinking creatively before you even begin working on the assignment. These efforts proved successful as the project took home the coveted "Best of Show Interactive" award at the 2012 ADDY Awards.
The success of the annual report led to us overhauling their online properties of Level Up Labs and the Tech Park's main website in 2013 and 2014. Click on the mysterious social media icon of LaTechPark.com and you'll be able to blow the site up "Asteroids" style.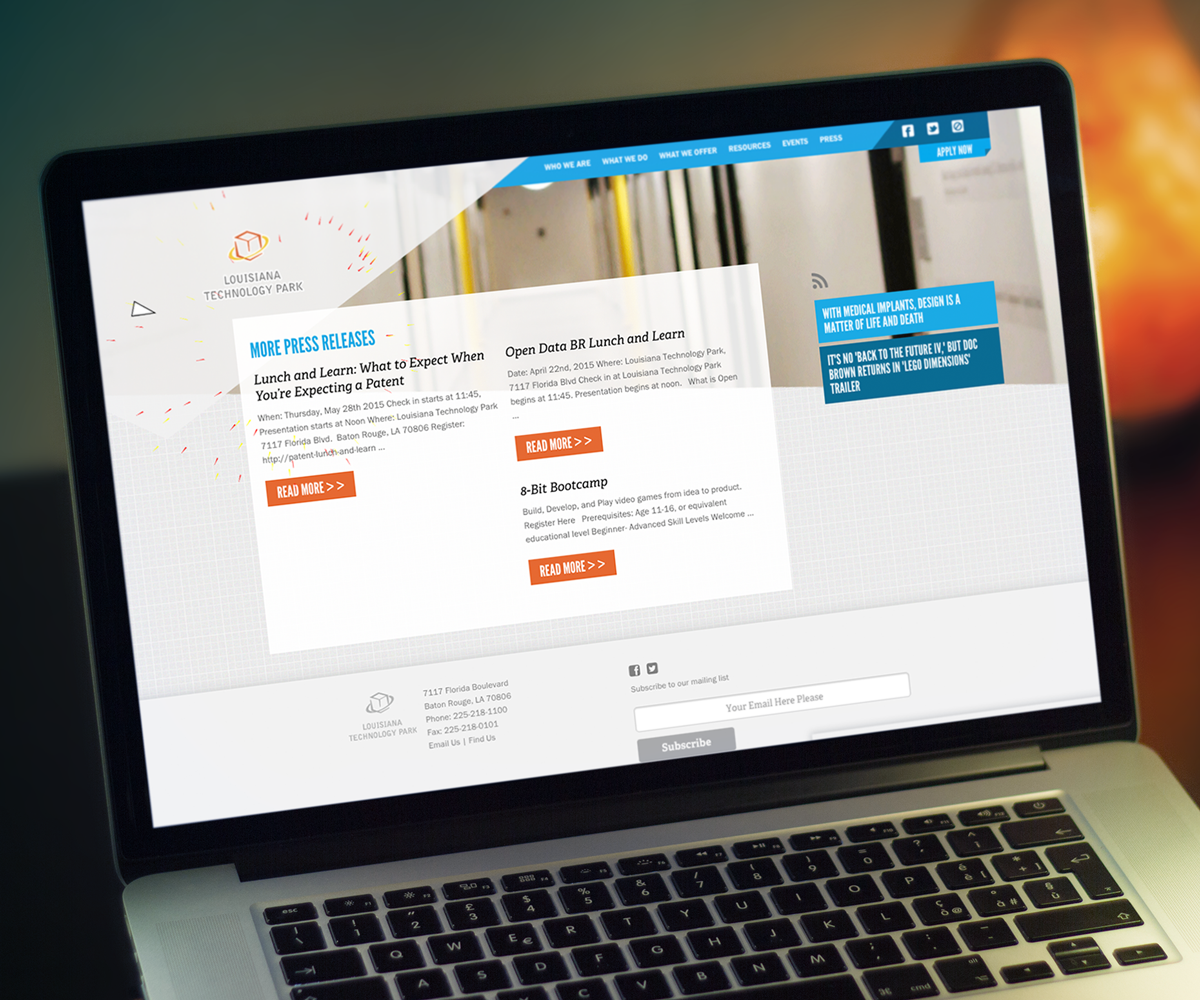 With 27 Tech Park projects under our belt, we couldn't be happier to partner with such a great brand and wonderful people.
We'll accept their rematch to ping pong anytime they'd like to lose again.
Services
Graphic Design
Branding
Interactive
Mobile App Development
Web Development