What do cheetahs and turtles have in common? Absolutely nothing.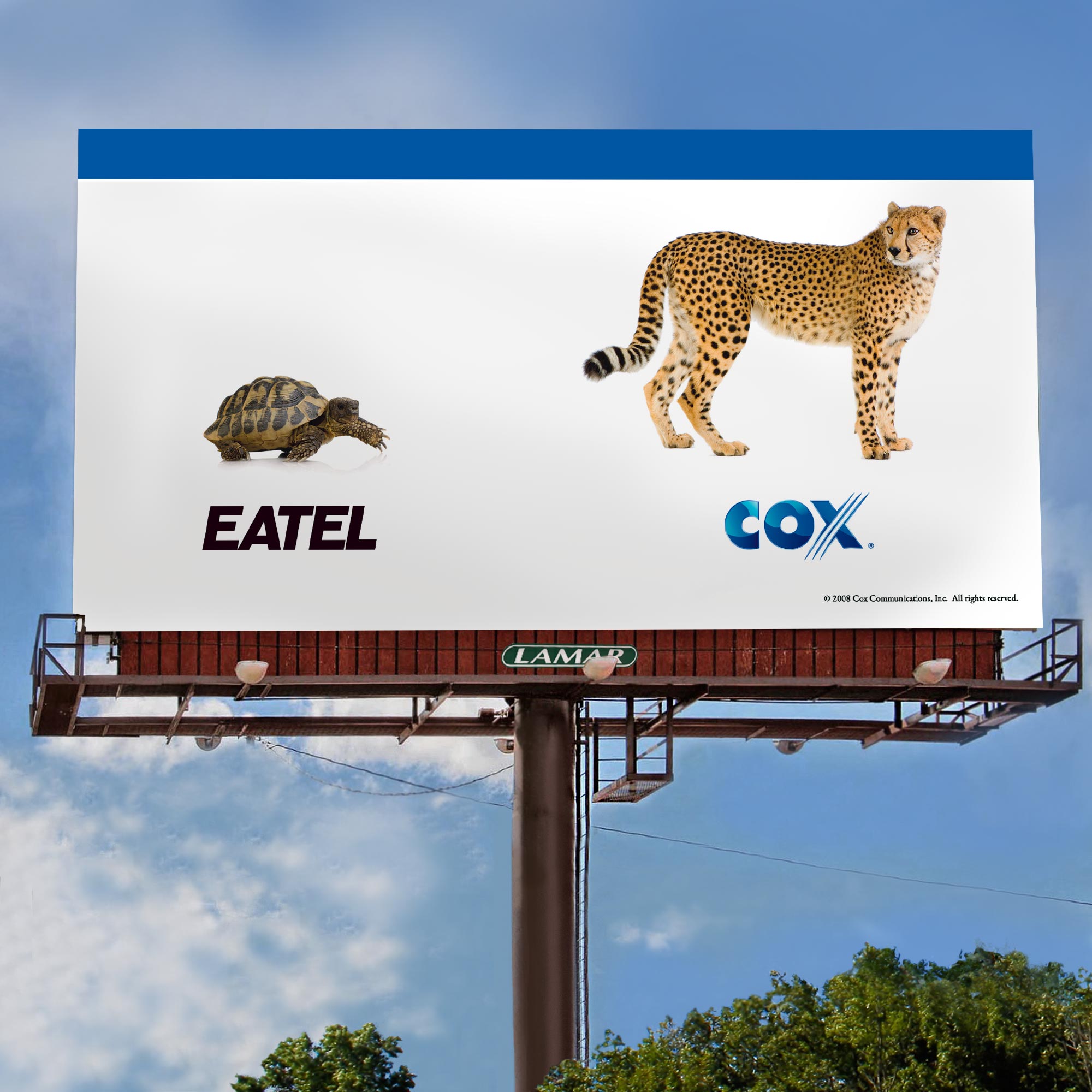 Cox Communications is a brand we're all familiar with in Baton Rouge, however, in Ascension parish they had a local competitor, Eatel, which had a majority of the market share.
Cox approached Xdesign to develop a creative campaign specifically targeted for the Ascension market. Cox was the leader in Internet speed, HD programming, and telephone in the area and they wanted that message to be clear. With Cox, you simply get more for less.
We went the traditional route and put together extremely simple messages that really drove home the adage, "A picture is worth a thousand words." This concept became the backbone for all outdoor and print ads.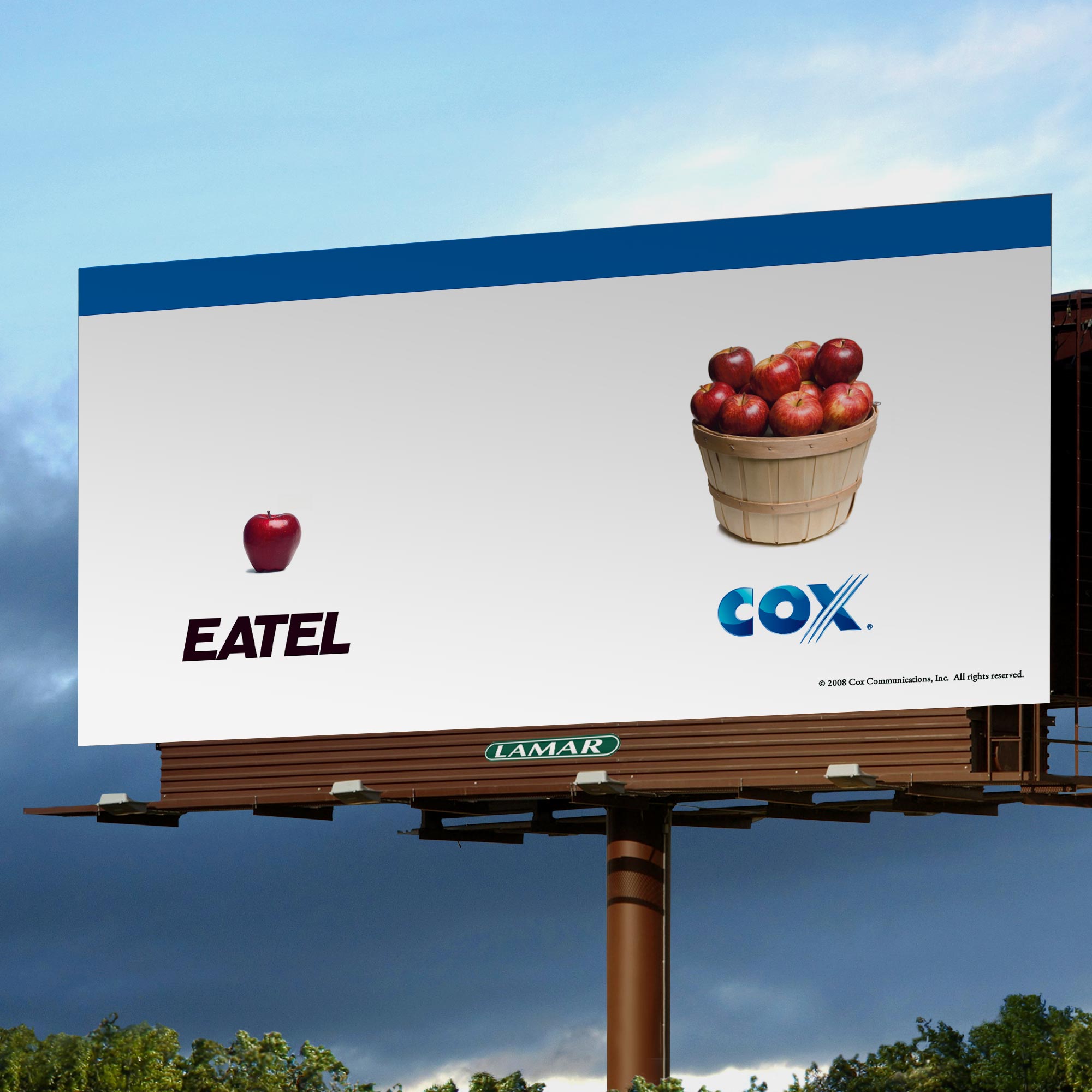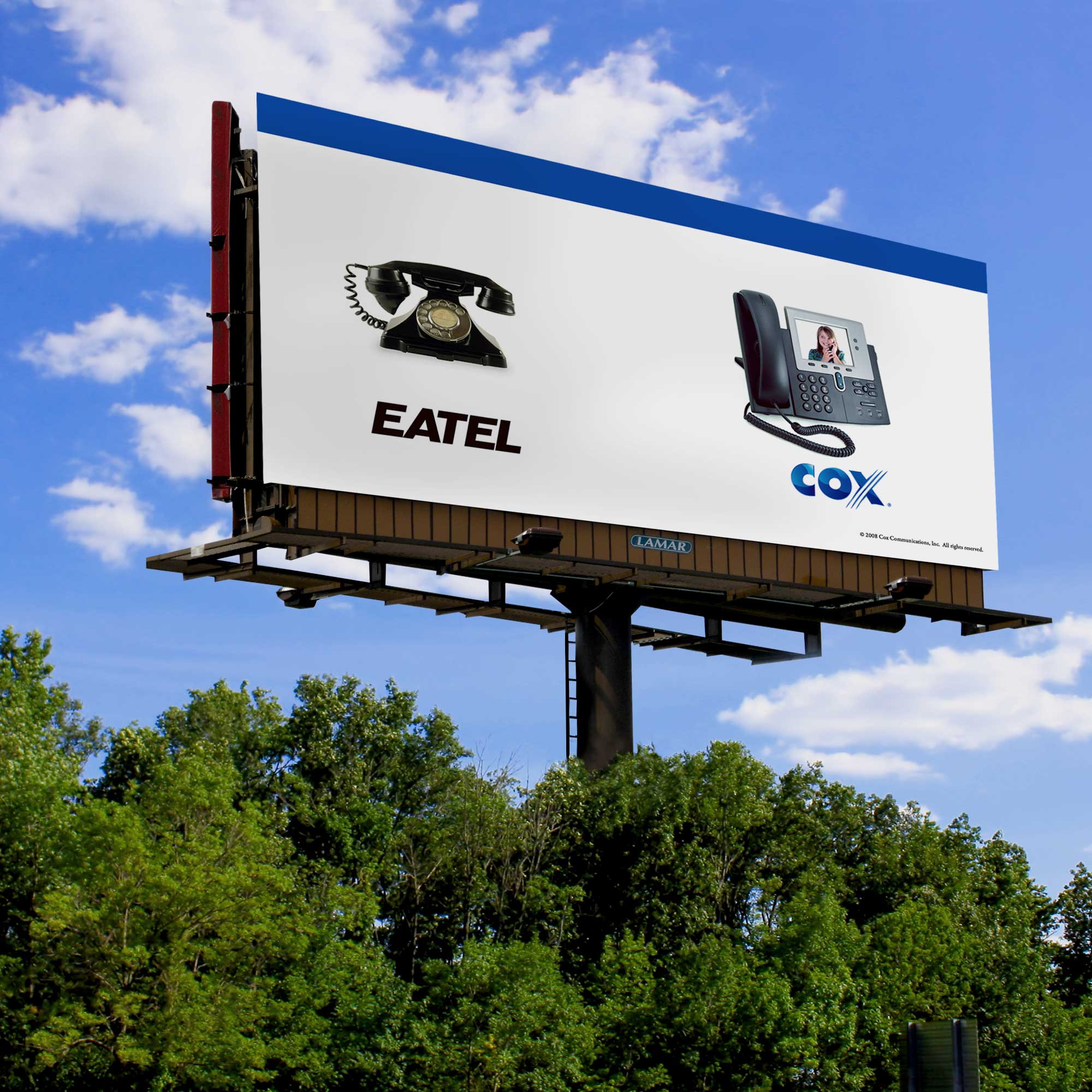 These thought provoking boards had Ascension residents reconsidering their options, which led to more Cox customers and one happy client.
Working with a brand like Cox that is so well-known allowed us to go simple in the messaging, which in the end goes right in line with our promise that simple always wins.