Last week we highlighted one of our longest client relationships, this week we're celebrating one of our newest, Paperless Environments.
Paperless Environments is a content management and workflow automation software provider. Their products streamline paper documents and other digital information with your existing business applications and infrastructure and provide a secure environment for them to be stored. Simply put, they take the hassle out of paperwork.
Paperless Environments came to us at the beginning of the year looking for an overhaul of their brand from the ground up.
We started with the logo and branding elements. As always, we begin with a pencil and paper. Below you will see different concepts that were explored until we ultimately landed on the final idea; an "icon" like lock design that conveyed both the security portion and document side.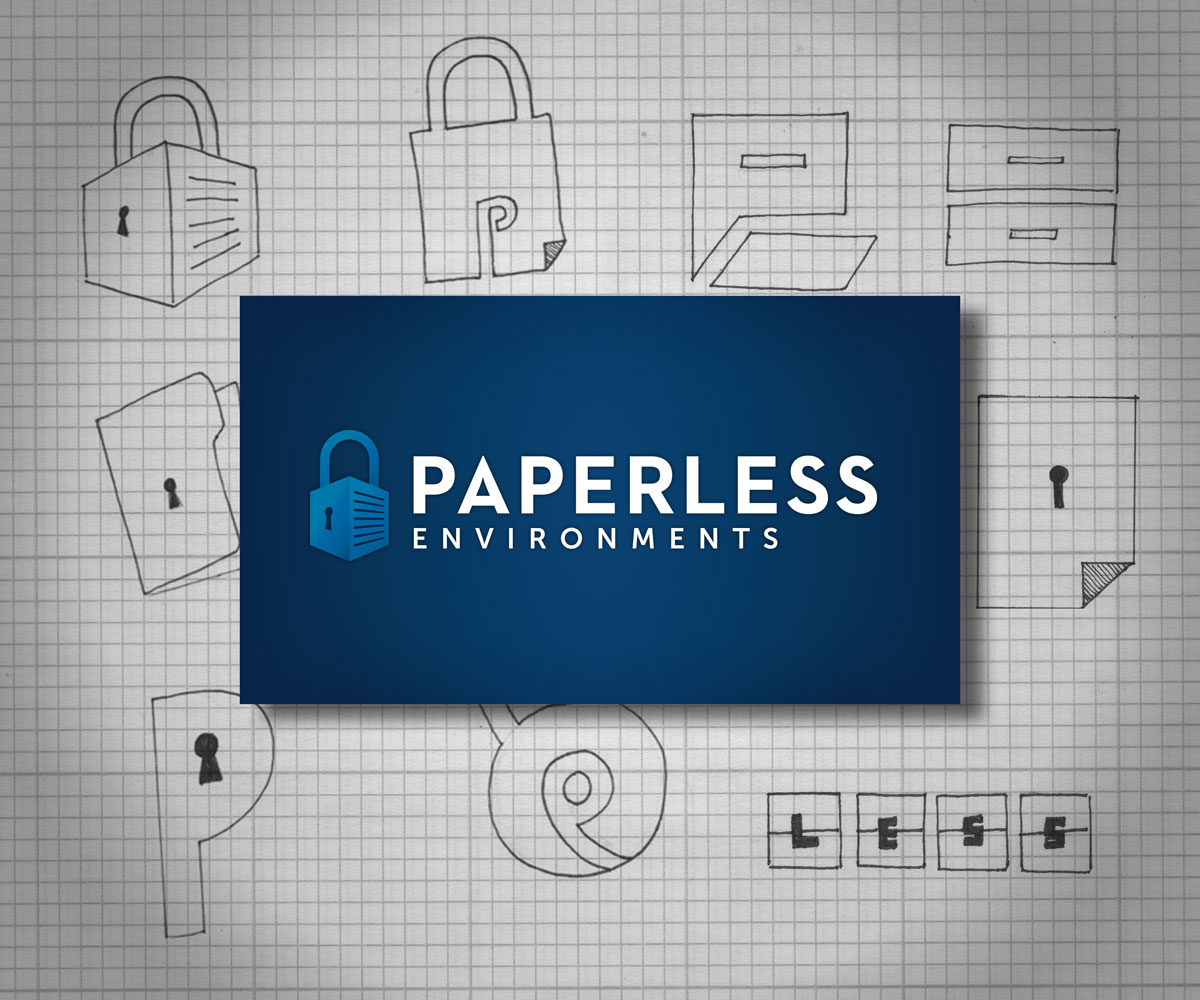 Next, we moved on to the sales piece. With a strong color palette established from the branding explorations, we had a solid foundation for the piece, and we were able to incorporate monotone photography to keep a consistent look. We wanted to include people in the images, so the piece didn't come off as overly technical, even though the product offers lots of technical benefits. We used a special printing process for the covers to achieve a high gloss on the logo and a matte background.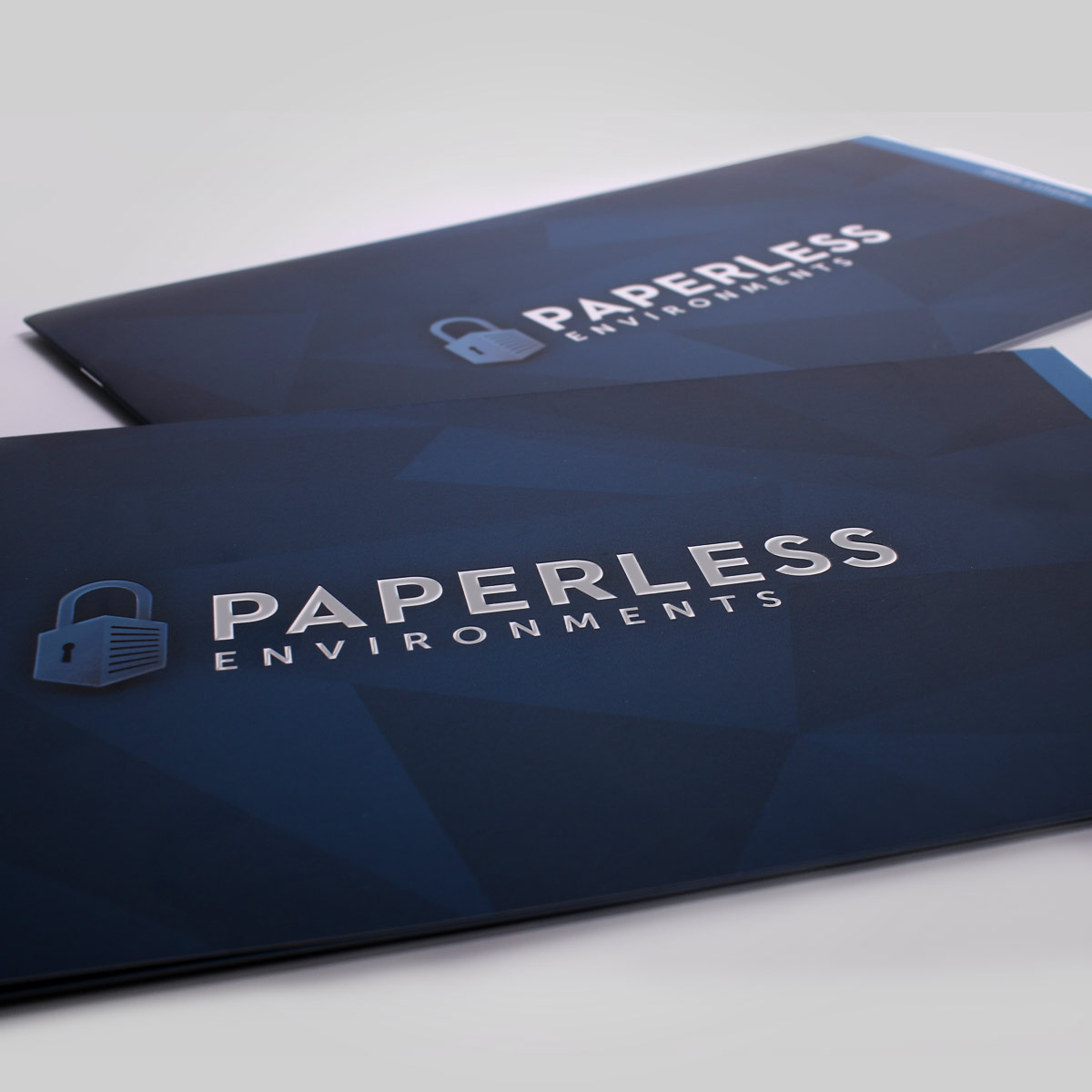 Soon we will be launching a new custom website that takes all of the content of the brochure, marries it with the branding and creates a great user experience. The website will not only be a terrific sales tool but will also feature a more streamlined support system for current Paperless Environments customers.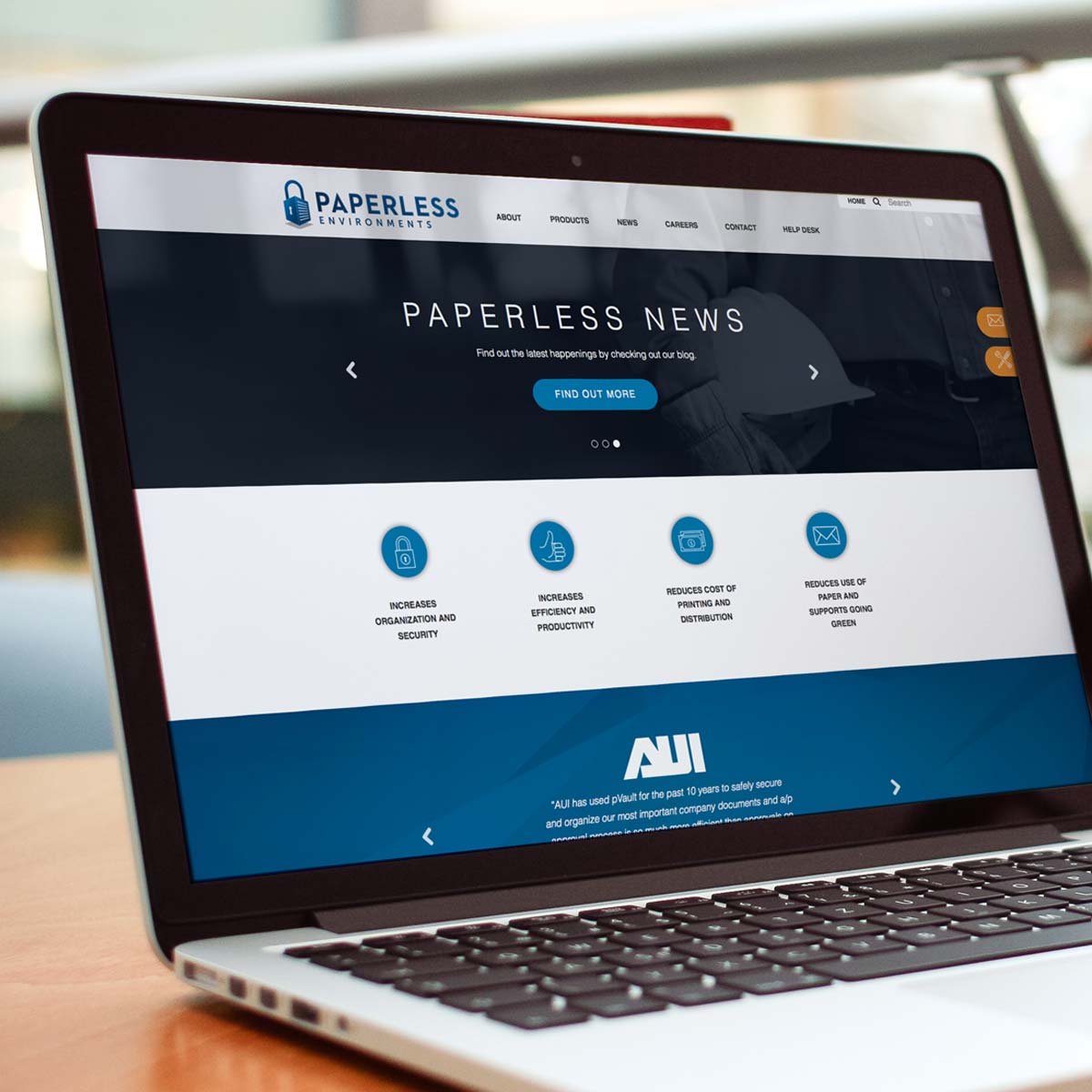 We love projects like this, it also allows us to update a brand and then apply it across several mediums. It's really great to see a project go from an initial sketch then brought to life through all sort of mediums, and we're just getting started! So, this week join us in celebrating one of the newest members of the Xdesign family, Paperless Environments.