2016 can easily be described in one word: eventful.
Through each of these events, we've grown individually, as a team and as a community. Being a part of this community and helping its brands tell their unique stories is something that we wouldn't trade for the world. As we reflect on this year, we can't help but be thankful for each of the fabulous partners we collaborated with to complete a number of projects. Here is just a handful of highlights from our exciting and busy year:
Ruffino's Prime
Chef Peter Sclafani and Ruffin Rodrigue came to us with the idea to introduce something entirely new to their well-established Baton Rouge and Lafayette businesses - the idea of dry-aged beef. We developed this concept into Ruffino's Prime - a restaurant within a restaurant - and promoted it on social media and throughout their locations. Dry-aged beef is still featured on the Ruffino's regular menu. Go and taste it for yourself!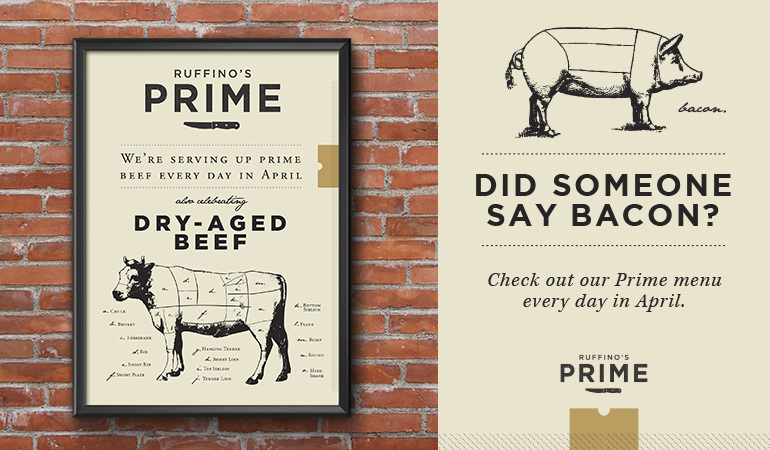 Fluker Farms Crafted Cuisine
Fluker Farms, a leading live cricket production company, has been supplying a variety of live feeders to reptile and amphibian enthusiasts for over 50 years. All of their products are formulated based on scientific research and are made from natural ingredients that pets would find in the wild. We developed a new packaging look for their new line of food for bearded dragons, tortoises and turtles. We produced a sleek, modern and eye-catching line of packages designed to jump off shelves and into your pet's food bowls!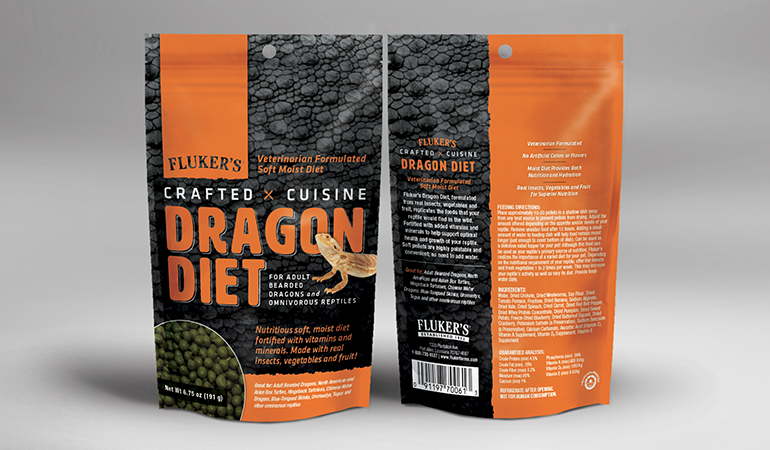 The Flukie Awards
Fluker Farms has developed a strong following on Facebook, engaging with their audience through a combination of fun, entertaining and educational content. To enlist even more activity with their fans, we launched a yearlong awards campaign called The Flukie Awards. Users were presented with a different category each month and were asked to submit photos, videos and tips to win a "Flukie." In 2017, we'll take the top submissions from each category and have users vote for the grand prize winner, who will receive a trip for two to New Orleans.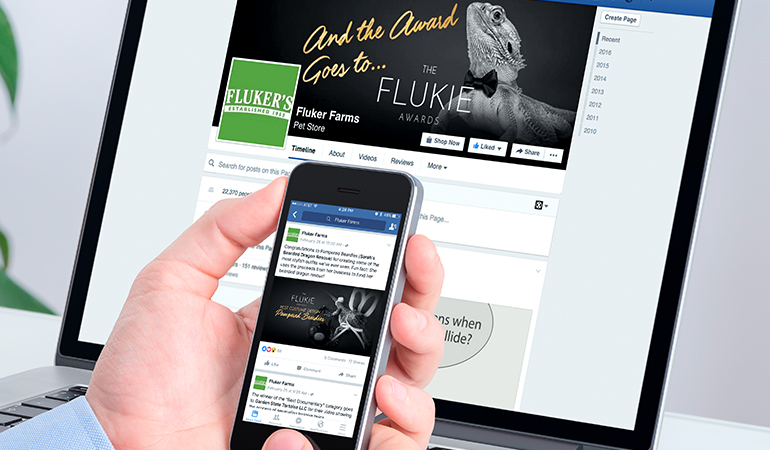 Kean Miller Industrial Strength Law Television Ad
We were given the responsibility to develop a fresh, new way to promote industrial strength law experience and services for one of the largest full-service law firms in Louisiana, Kean Miller. We produced a TV spot, which was a first for the brand, to establish a digital, modern feel. To do this, we incorporated a fully-animated, entertaining commercial to grab the audience's attention and to set Kean Miller apart from other competing firms which feature real lawyers, cases and testimonials.
Holmes Building Materials
The largest locally-owned building materials company in Baton Rouge, Holmes Building Materials tasked us with a complete overhaul of their logo and branded materials. We delivered a fresh take on their well-known logo with a bold, clean redesign. It has since been used on social media, promotional pieces, signage and business cards. Check out one of their four locations to see it in action!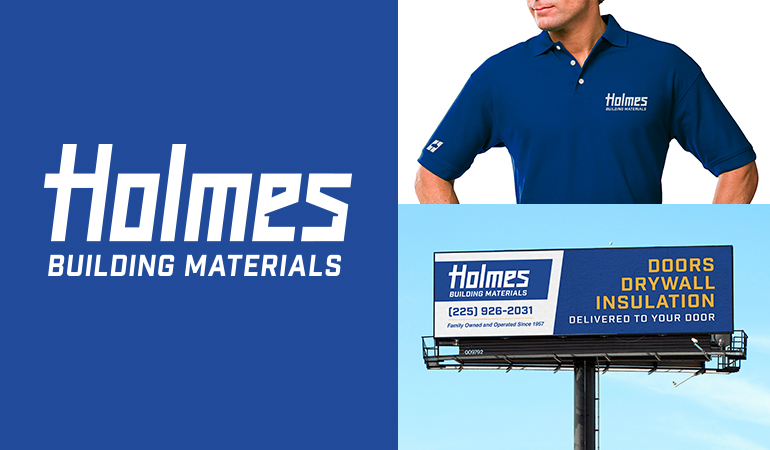 Sprigs & Spirits
We partnered with Capitol City Produce to celebrate fresh produce, beautiful herbs and the most creatively crafted cocktails throughout the South. Sprigs & Spirits encouraged bartenders in our region to develop and submit unique cocktail creations utilizing Capitol City Produce fruits and herbs in an effort to increase awareness of the bar and restaurant community. Through a microsite and hand-delivered invitations, a variety of delicious entries were received - Check out the winners here.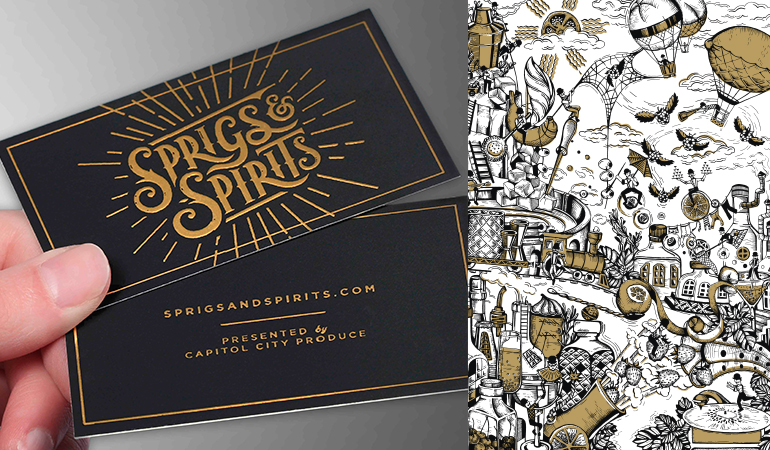 Southern Craft
We worked alongside two engineers, Wes Hedges and Joe Picou, to establish the Southern Craft Brewing Co. brand, website, merchandise, collateral and of course, delicious beer. (Although, we can only boast experience consuming, not brewing beer.) Southern Craft sought a feel that fully encompassed their use of raw, local hand-crafted ingredients which they use to produce unique, Southern brews. Check out their brewery and tap room to grab a growler!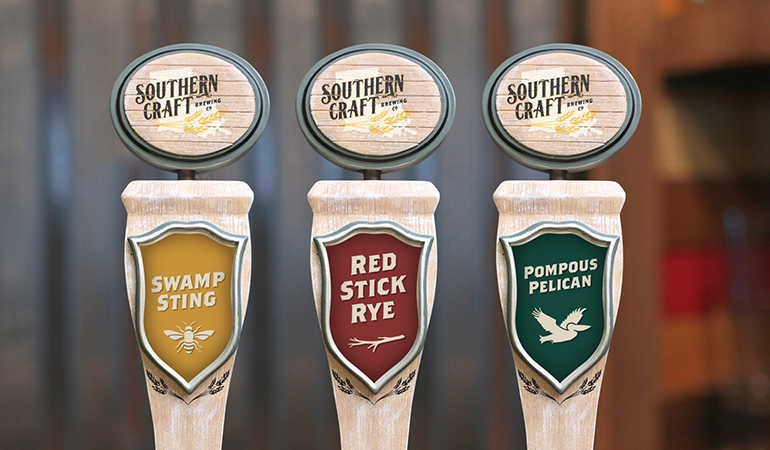 Richard Oil and Fuel
Richard Oil and Fuel, a full-service oil, lubricant, gasoline and diesel fuel distributor serving an array of Louisiana businesses, tasked us with updating their brand into something modern and sleek while maintaining the integrity of their iconic "R" logo. After successfully developing something we both loved, it was implemented across digital platforms, collateral, signage and trucks. Look for them when you're out on the road!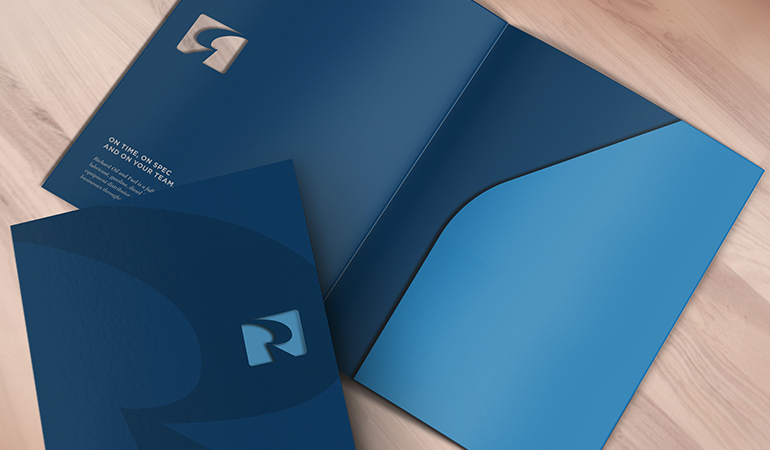 Abilities
As a 30-year-old pediatric therapy, development and educational services company based in Baton Rouge, Abilities physically expanded into an additional location and sought to grow their brand, visually and digitally. We refreshed their logo and applied it across all social media platforms, their website and collateral to enhance audience user experience, recognition and consistency.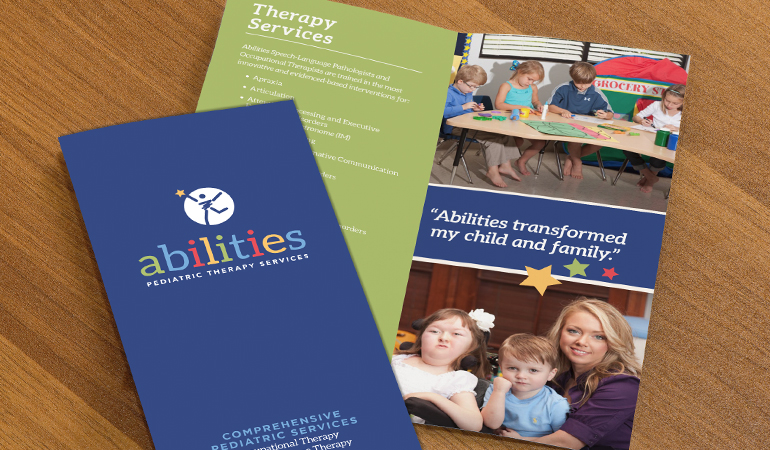 Rice & Roux
Rice & Roux came to us with the goal to refresh their brand from the inside out - meaning an update to interior decorations, signage, serving ware and uniforms in addition to their logo and printed collateral. With a desire for a rustic, authentic Cajun feel, we've developed a logo that is soon to be implemented all throughout the brand - coming in 2017!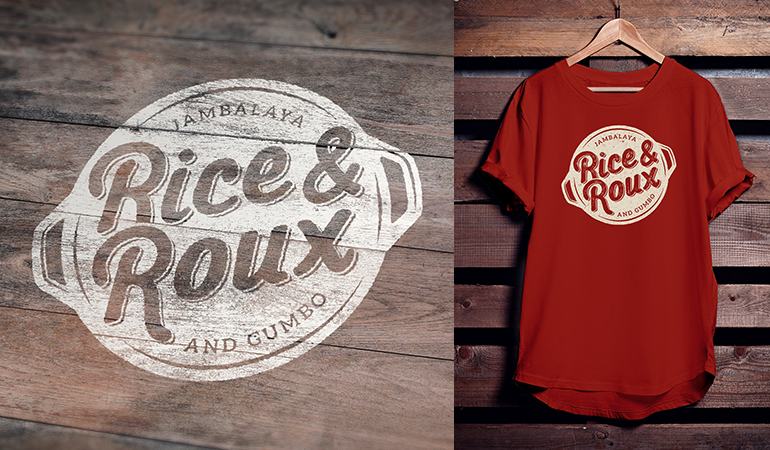 Why Paperless?
Paperless Environments is a content management and workflow automation solutions provider who aims to streamline paper documents into one digital place. Last year we rebranded Paperless by updating their logo, collateral materials and website. In 2016, we added the "Why Paperless?" page to their website where users can input information about their business, paper usage and workflow systems to calculate how much time and money Paperless Environments can save them. This page serves as a successful tool to educate and earn new clients. Check it out here!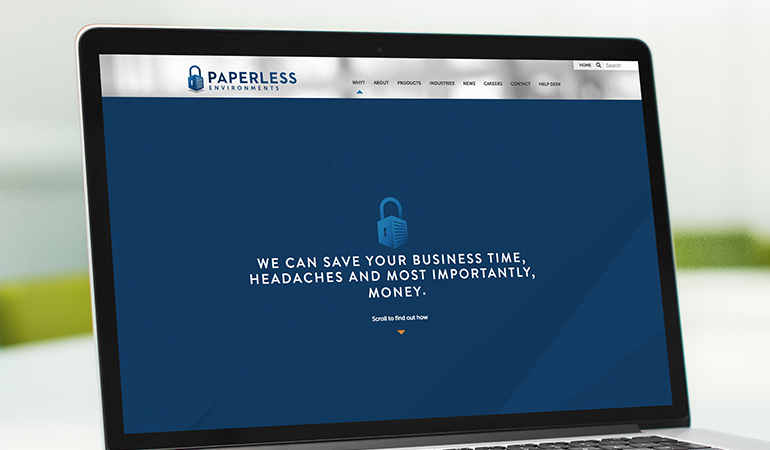 We're excited to see what lies ahead for us in 2017.