Well, isn't this a little ironic (or perfectly planned). This week Gulf Coast Bank and Trust Company celebrates their 25th anniversary as well. Cheers to you Gulf Coast Bank!
Gulf Coast Bank is the #1 Small Business Lender in Louisiana and well, Business is booming in Baton Rouge. Gulf Coast Bank approached Xdesign to build a campaign in the Fall of 2013 to increase their small business loans. Xdesign set out to build a comprehensive advertising campaign that targeted small business owners throughout the Baton Rouge area to bring their business banking needs to Gulf Coast Bank.
We were able to increase the amount of small business loans during the three-month campaign timeframe by using storytelling in both traditional and digital mediums. We were able to highlight successful companies that Gulf Coast Bank helped fund. This allowed Gulf Coast Bank to highlight their success, rather than simply laying claim to it. Every two weeks, we changed the business stories, so the campaign stayed consistent, yet was always fresh. The campaign was such a success that we extended the campaign in the Spring of 2014 to the New Orleans North Shore area.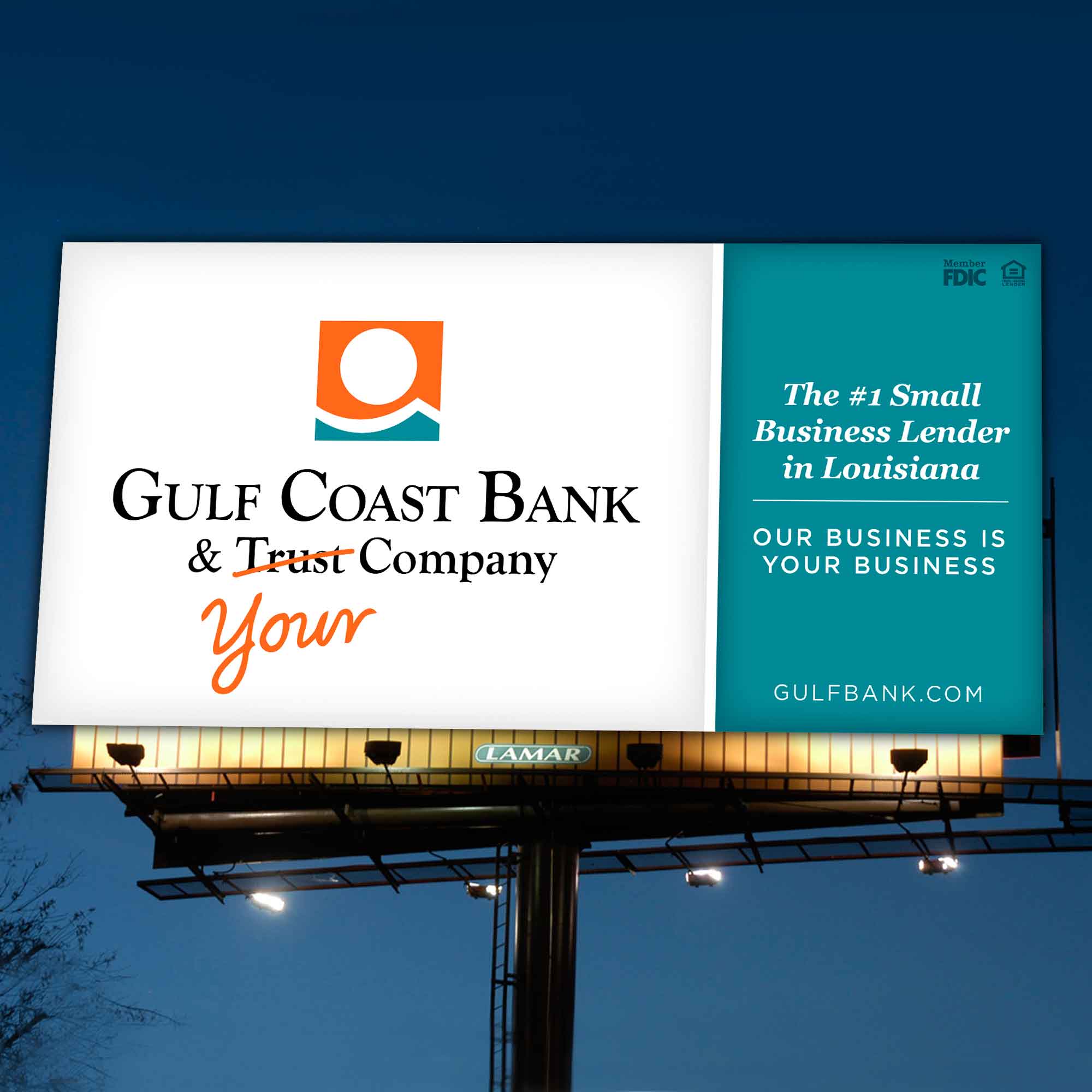 In 2014, we were also tasked with overhauling two of their websites: Their business credit site: GulfCoastBC.com and their main banking website: GulfBank.com.
For their business credit site, we took some of the most technical banking and financial information out there and distilled it down to an easy to navigate, conversion focused website that scaled beautifully on mobile devices. Also, it was a search engine's best friend. The goal was to increase leads, and that we did.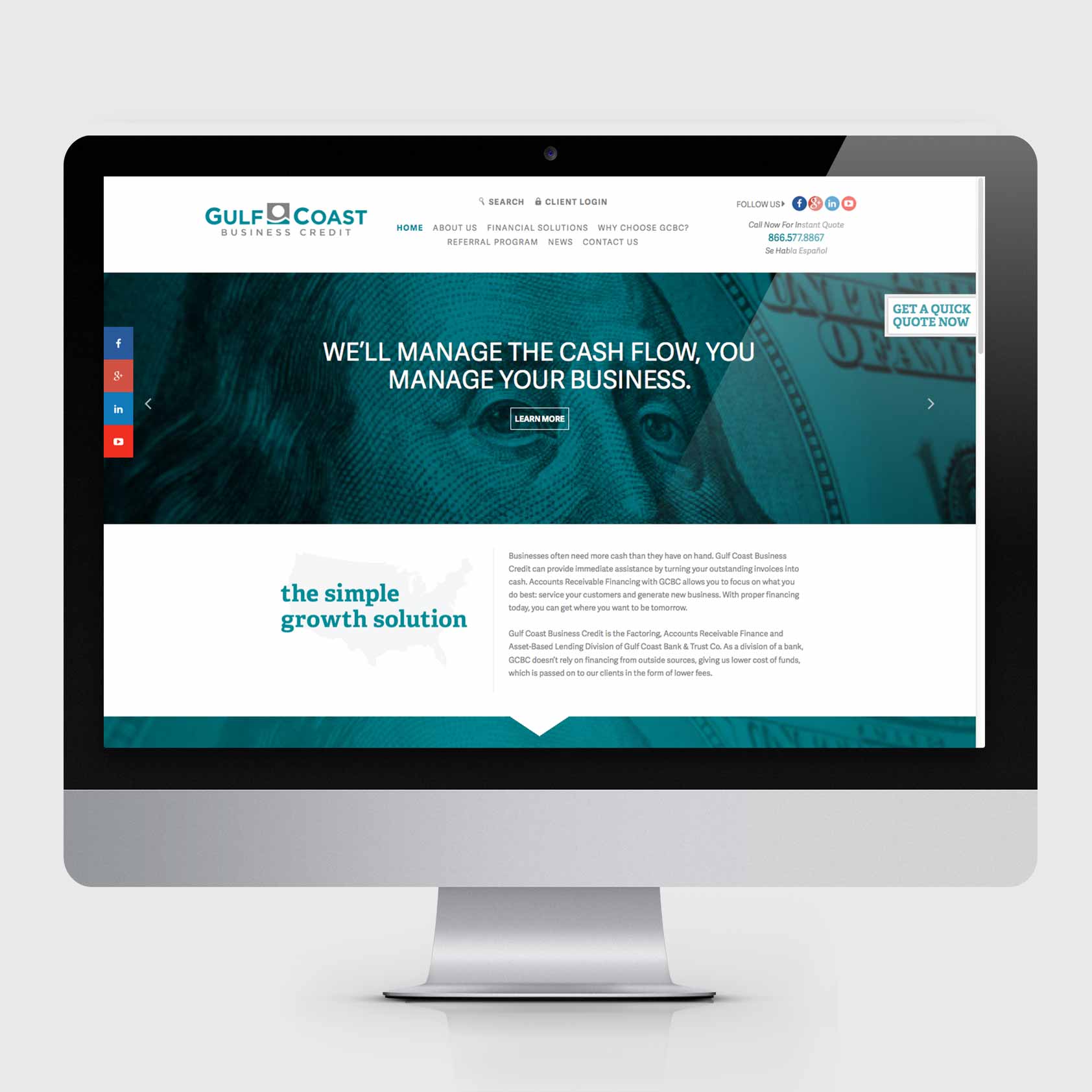 The success of the Business Credit launch led us to overhaul their main banking website. We launched the newly redesigned Gulfbank.com this past spring. Earlier this week we posted about how we were able to keep visitors engaged on the site by offering a better design.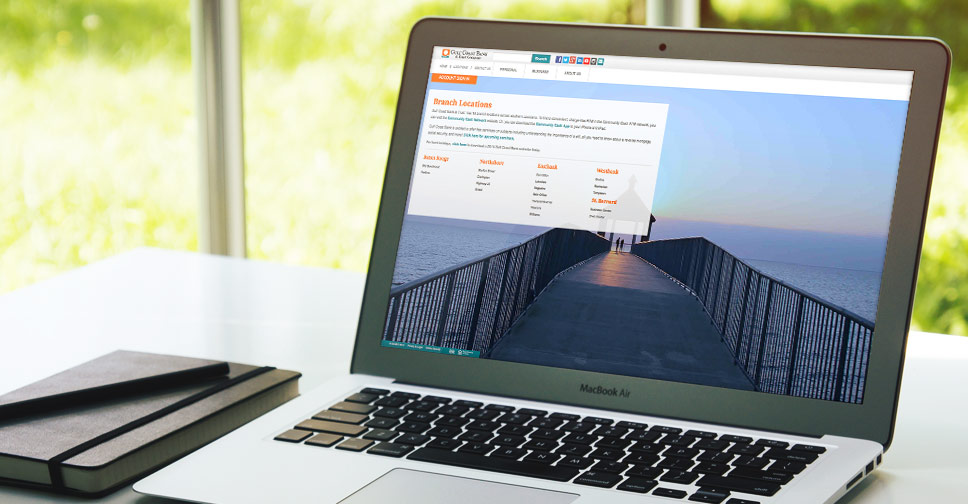 Happy 25 years to Gulf Coast Bank. We've built an incredible relationship with a great local company and wonderful people. They've trusted us with everything from traditional advertising to cutting-edge web solutions. The next time you're thinking about making a banking switch, we recommend you take a look at our friends at Gulf Coast Bank.
Full List of Services Provided:
Graphic Design
Web Design
Hosting
Radio
Outdoor
Print
Search Engine Marketing
Search Engine Optimization
Collateral
Social Media
Digital Advertising