How is it already almost 2019? This past year was filled with a large variety of projects in partnership with clients, both new and old. From fun and engaging social media to beautiful collateral to living, breathing websites, we were honored to have a part in continuing to shape our community's brands.
Enjoy just a few of the highlights from the past 365 days:
Fluker Farms - 12 Days of Giveaways Campaign
The holiday season is all about giving, even when it comes to social media. An ongoing campaign we've executed for Fluker Farms, the nation's leading live cricket provider, is the 12 Days of Giveaways on Facebook. This year, we made it easier for users to enter and we upped the ante on prizes to include tickets to reptile exhibits, home decor and electronics in addition to Fluker's products. These changes saw record numbers for their social channel while spreading a large amount of cheer to fans!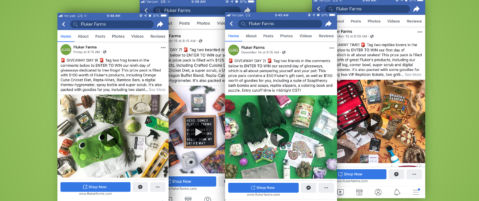 Kean Miller - From The Woodlands to the Wetlands Campaign
After Kean Miller's big announcement at the end of last year that it was leaving its title as "Louisiana's Law Firm" behind and expanding into Texas, we partnered with them to showcase this development in a number of promotional items. Using the tagline, "From The Woodlands to the Wetlands," we were able to show the company's breadth as well as illustrate how Louisiana and Texas are simply better together.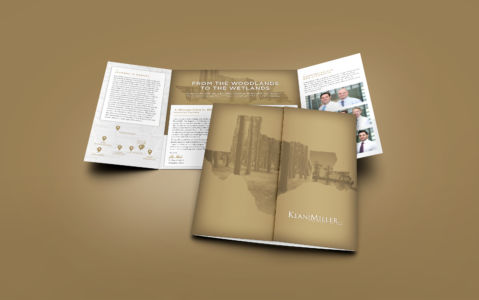 Popingo's - Ongoing Social Media
After previously updating the large chain of convenience stores' branding with an updated logo and website, we pushed the Popingo's look and feel one step further by incorporating it into its social media channels, Facebook, Twitter and Instagram. Through giveaways, postings of weekly specials and events, fun interactive videos and more, we conveyed a message of clean convenience. Pop on over to their social media platforms to see what we've been up to!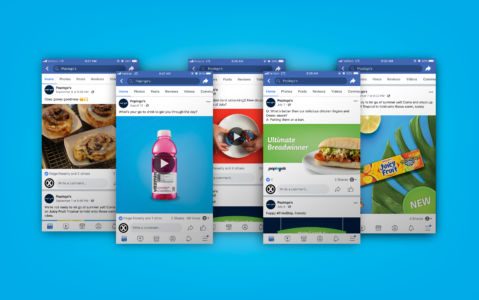 GROUP Industries - Quarterly Online Newsletter
GROUP Industries came to us with a vision to expand their current digital footprint to showcase their vast array of services to more people in their industry. We did so through a quarterly online newsletter coupled with ongoing eblasts and a social media presence on Facebook and Linkedin. Topics throughout each platform were integrated together and represented recent work, community involvement, awards received and the team members who were responsible for all of the success. Visit www.deliveringbeyondexpectations.com to check it out for yourself!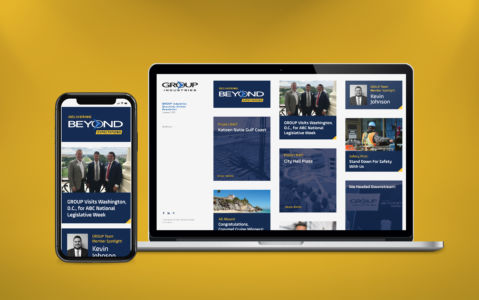 Baton Rouge Orthopaedic Clinic (BROC) - Ongoing Social Media
We partnered with Baton Rouge Orthopaedic Clinic this past year to unify the brand's overall identity and to better educate its large audience of the many benefits it has to offer, including its five locations and After Hours Clinic. We did this through an increased presence on social media where we featured tips and stretches for injuries, the very talented physicians, therapists and teams who care for patients, as well as each of their involvement throughout our community. Explore their Facebook page to see how it all came together!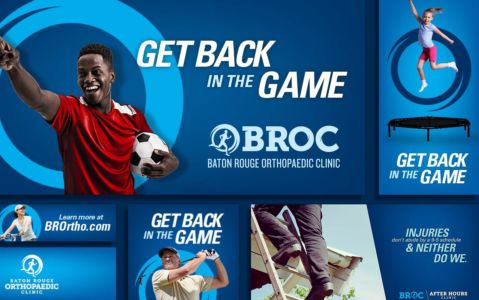 Knock Knock Children's Museum - Annual Report
Knock Knock Children's Museum first came to us with a project to create a fun, informative annual report to share the success of its large 26,000-square-foot facility with its community and donors. We worked alongside their team to produce a one-of-a-kind interactive print piece to show how all of the hard work paid off to provide Baton Rouge with a gathering place where children of all backgrounds can come and learn through play. Click here to peruse the report yourself.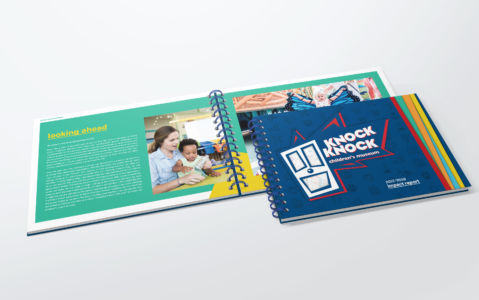 Knock Knock Children's Museum - Storybook Soirée
After completing Knock Knock Children's Museum's annual report, we partnered with them to brand and advertise for their first annual benefit. All proceeds from this Alice in Wonderland-themed event went toward the museum's ongoing operational and educational program needs through a night of magical play for adults at the museum itself. Our collateral paired perfectly with the night's whimsical decor to entice the community to take an enchanting trip down the rabbit hole.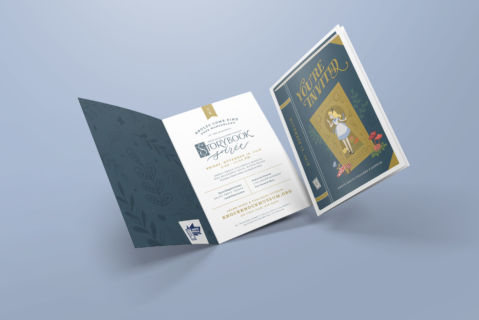 Trade Construction Company - Capabilities Presentation
Trade Construction Company came to us after a recent rebranding to rejuvenate its client pitch presentation to match. As a large, industrial company, the team often meets with potential clients to discuss their company, capabilities and scope of work. We were able to update the current presentation into one that informs and engages its viewers through an interactive display. From company history to values to case studies, we made sure that Trade was able to put its best foot forward while remaining sleek, modern and professional.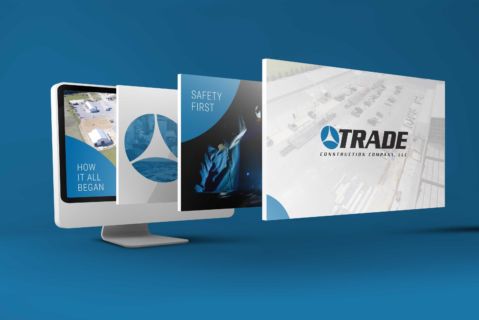 AIMEE LACALLE - Website Design
AIMEE LACALLE, a luxury textile and tile designer brand, approached us to translate their beautiful pieces into an online platform. To showcase their work and connect to consumers, we created a minimalist site to let the intentional design of each of the abroad-inspired collections shine. The clean, easy-to-navigate www.aimeelacalle.com inspires each of its visitors to live artfully, intentionally and inquisitively through exploring its products and processes behind the creation of each product.
Newton Landscape Group - Branding & Collateral
Last year, we started working with Newton Landscape Group to update their overall branding and identity. This year, we were pleased to take the new look even further with a brand new website and a suite of collateral. The sophisticated style was brought to life through business cards, stationery and a capabilities book, with each piece showcasing its signature green adorned with copper accents. Interact with the company's gorgeous work here.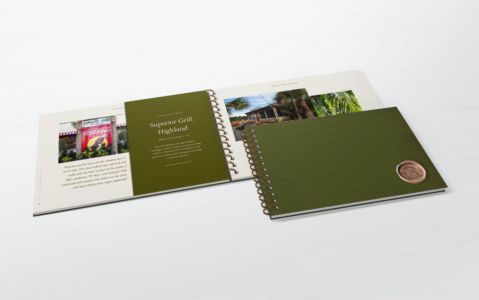 Fritz Aquatics - Website Design
Fritz Aquatics, one of the leading water quality product manufacturers in America, came to us to update their existing website to one that educates and engages their audience. With information on each of the products divided by water category combined with exceptional design and animation, we made it easy for hobbyists to large-scale professionals to find exactly what they need. We invite you to dip your toes in the water by visiting www.fritzaquatics.com!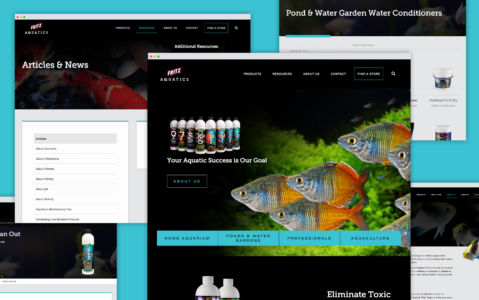 Xdesign - Website Design & Office Design Updates
After many months of blood, sweat and tears, we were proud to launch a new and improved www.thinkx.net this year. With all hands on deck, we took our previous website and updated it to reflect our company's growth over the past 28 years. Along with the new look, we also added a number of new case studies to display our most recent work! But we didn't stop at just our website; we also updated the space in which we work every day - our office! With an updated creative room, conference room and lobby area, we feel more inspired than ever to create in the upcoming year.