It's hard to believe 2017 is already coming to a close. Over this past year, we've added new members to our team, welcomed new life to our family and completed a number of award-winning projects alongside our wonderful partners. Whether a simple logo or a complex website, we have been privileged to help shape our community through telling these brands' stories.
Enjoy just a quick snapshot of our last 365 days:
Ruffino's Restaurant - Celebrate Every Day Social & Digital Media Campaign
At the center of Ruffino's Restaurant, Baton Rouge and Lafayette's only Italian-Creole fusion concept, is passion and celebrating that passion. However, we sought to reposition the way that the community views Ruffino's. Instead of only viewing it as a special occasion restaurant, we encourage people to celebrate the everyday with these lighthearted social and email marketing pieces.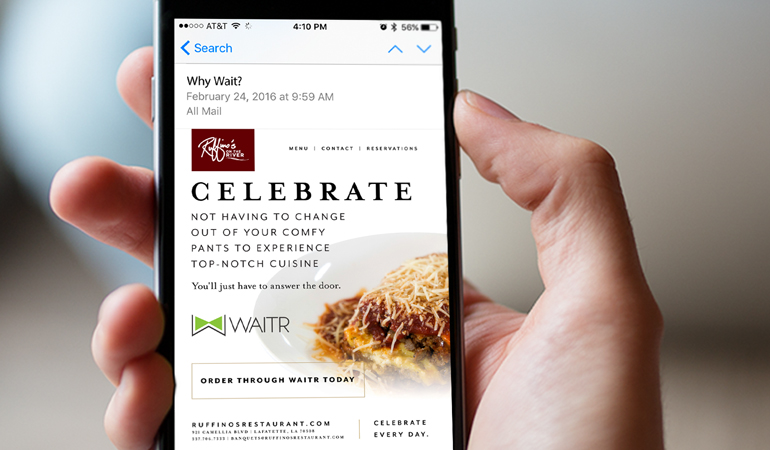 Kean Miller Attorneys at Law -The Counselor Quarterly Magazine
Kean Miller, one of Louisiana's largest full-service law firms, is always looking for ways to connect with its clients and community, keeping "People First" at the forefront of its actions. This year, we developed an online and print magazine, The Counselor, to share client success stories, contribute to the community and help businesses succeed overall.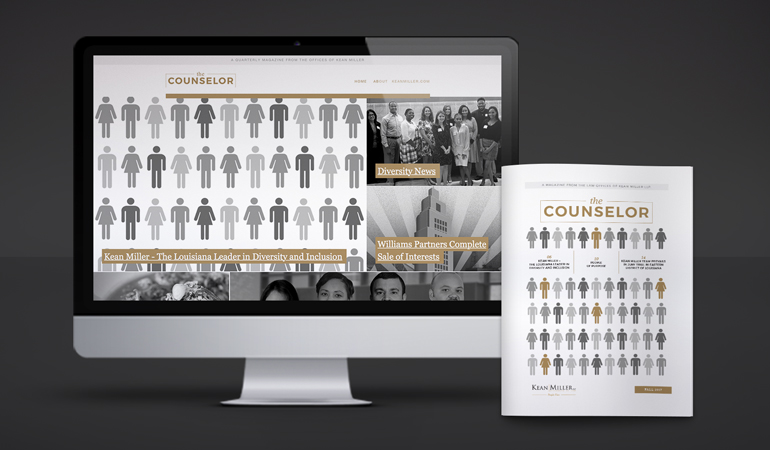 Kean Miller Attorneys at Law - Houston Expansion Announcement
We can no longer consider Kean Miller to be "Louisiana's Law Firm." Toward the end of 2017, the group officially announced a new office opening in Houston. Partnering with Texas attorneys who share its same values, culture and client service philosophy, we developed announcement promotions and business papers for the new location to communicate that they're headed west.
Fluker Farms - Vintage Chicken & Culinary Coop Packaging Design
Fluker Farms, a leading live cricket production company in Port Allen, has been supplying feeders and pet products to reptile owners for over 50 years. This year, they came to us with a project to develop the packaging for a new product geared toward chicken nutrition. Thus, the lines of Vintage Chicken and Culinary Coop were born with a homegrown feel in mind.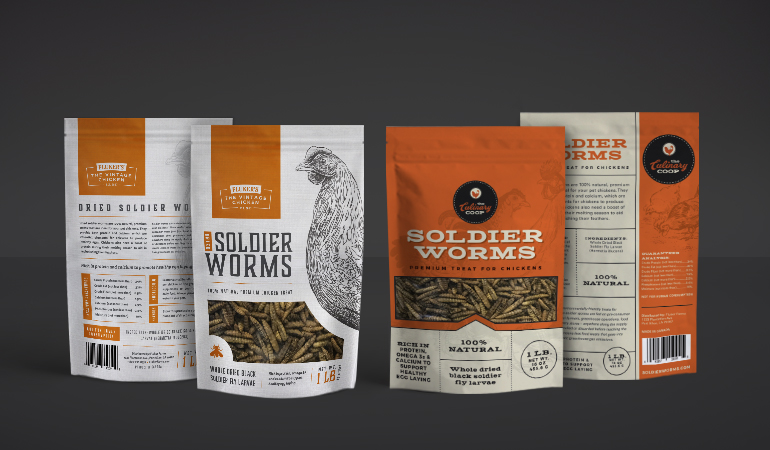 Paperless Environments - Emotional Office Supplies Advertising Campaign
To deviate from the norm in electronic document storage providers, we developed a campaign for Paperless Environments in which we imagined a world of office supplies without paper. These emotional digital and print ads worked to catch the construction management audience's attention amidst a somewhat saturated space.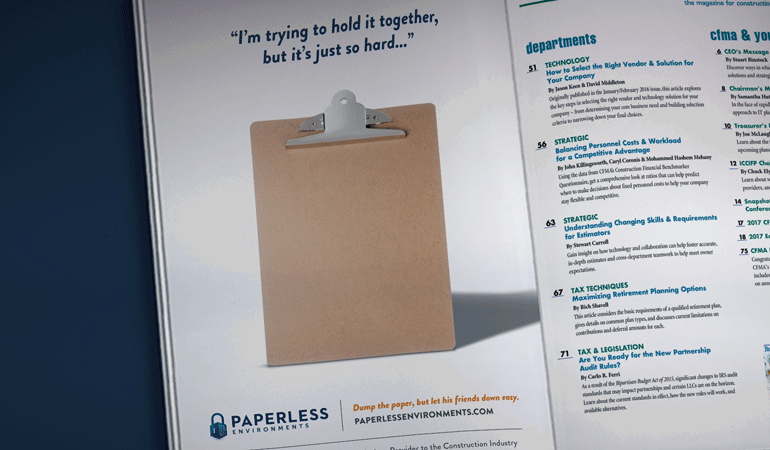 Batch 13 Biscuits & Bowls - Branding, Website Design and Packaging
We had the privilege of working alongside Al Copeland Investments to create a fresh, new concept, Batch 13 Biscuits & Bowls. This modern, fast-casual restaurant specializes in savory biscuits, sweet bonuts (donuts made from biscuit dough) and flavor-layered bowls. From branding to packaging to web and interior design, we thoroughly enjoyed bringing this idea to life (and taste-testing dishes!).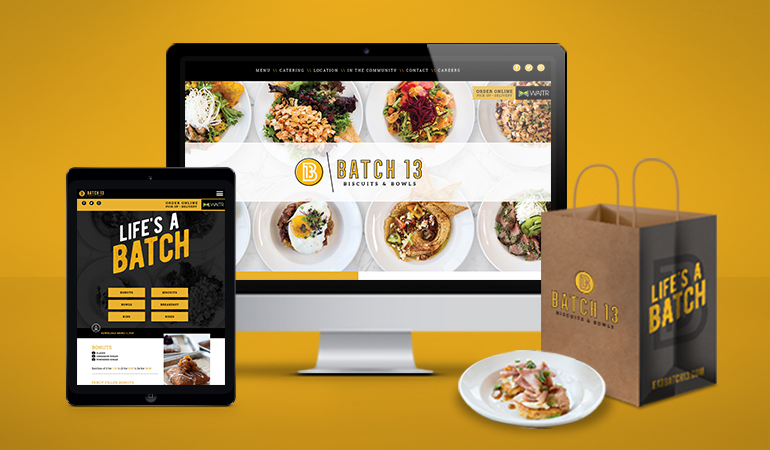 Southern Craft Brewing Co. - Packaging Design
After helping Southern Craft Brewing Co., a local craft brewery started by two engineers, transition a hobby of experimenting with hops into a business last year, we decided to take it one step further. Now their delicious brews can be found on the shelves at your local grocery store - even more incentive to try it!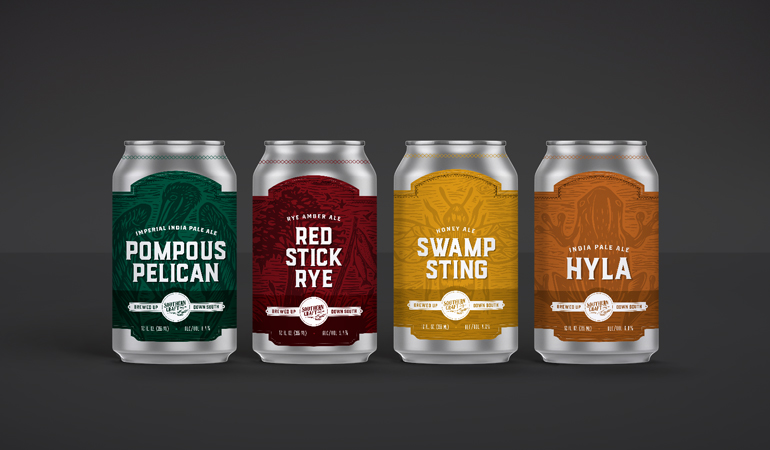 Oxbow Animal Health - Website Design
We first partnered with Oxbow Animal Health, an animal care provider, over a year ago to design a line of small animal care sheets. This year, we transitioned the feel we established into a full-fledged website where pet owners can access tips and tricks, buy products and even connect to a veterinarian in their area. (Picking pictures of fuzzy bunnies was a plus!)
Louisiana State University - Recruitment Materials
With many of our team having ties to Louisiana State University, we were honored to help design a series of recruitment materials to bring more Tigers into the family. Creating personalized postcards and email designs with geographically-tailored messages for new students gave many of us a trip down a stately oak- and broad magnolia-shaded memory lane.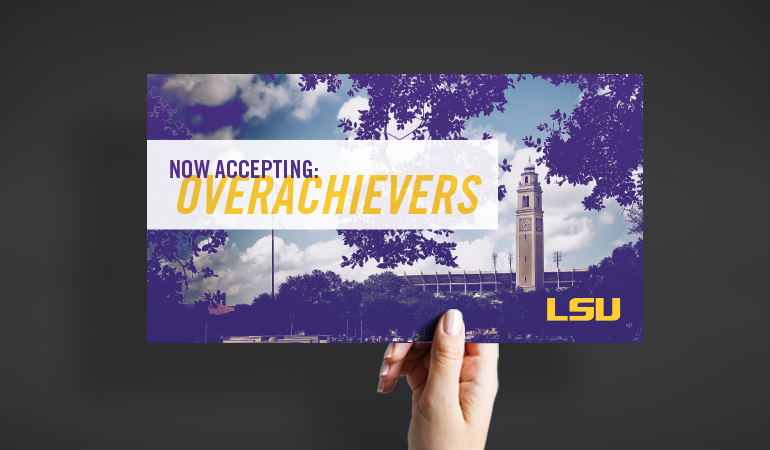 Relief Windows - Website Design
Relief Windows came to us with the task of redesigning their website while keeping intact their tried-and-true logo, tied to the well-recognized purple and gold of their partnership with LSU Athletics. We designed a sleek, modern version of their previous website to better showcase their array of services and products.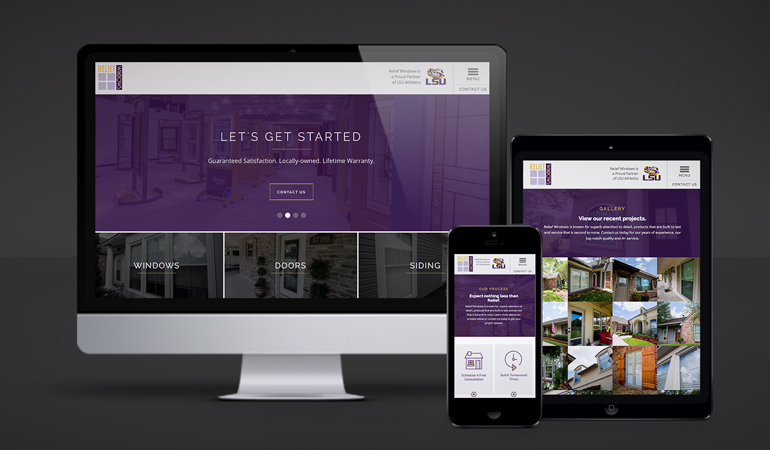 Holmes Building Materials - Website Design
After rebranding Holmes Building Materials last year with a new logo and overall feel, we've expanded this bold, clean look into the digital space with a completely new website. Introducing new features like a company timeline, showroom gallery, "find a subcontractor" service and resources archive, we've enabled customers to better understand the many capabilities Holmes has to offer.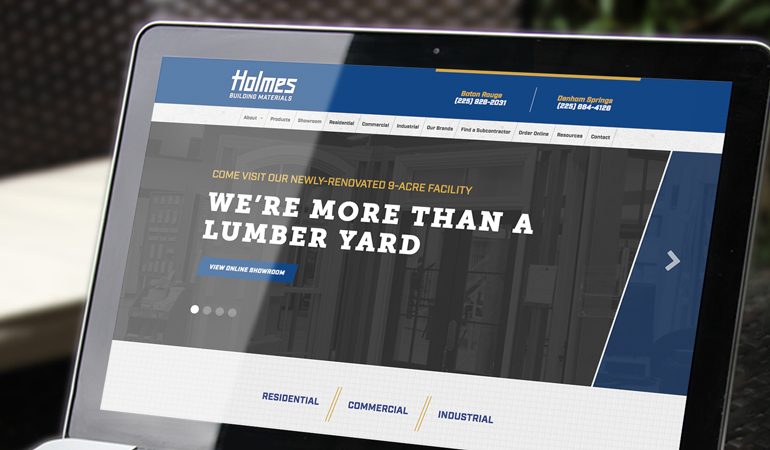 Newton Landscape Group - Logo & Branding
Newton Landscape Group came to us with the task of rebranding their current identity into a more sleek and stylish one to represent their commercial and residential landscaping company. We took their general color scheme and love of the hospitality that pineapples represent to a new level with this modern makeover. Be on the lookout next year for a new website to follow!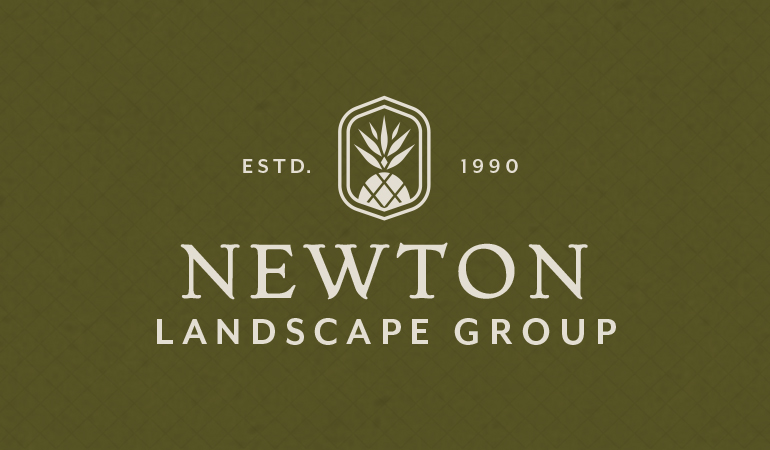 Xdesign - Website Design
You read that right. Sometimes, we're our hardest-to-please client. In 2018, you can expect to see a brand new Xdesign website that's been a long time coming.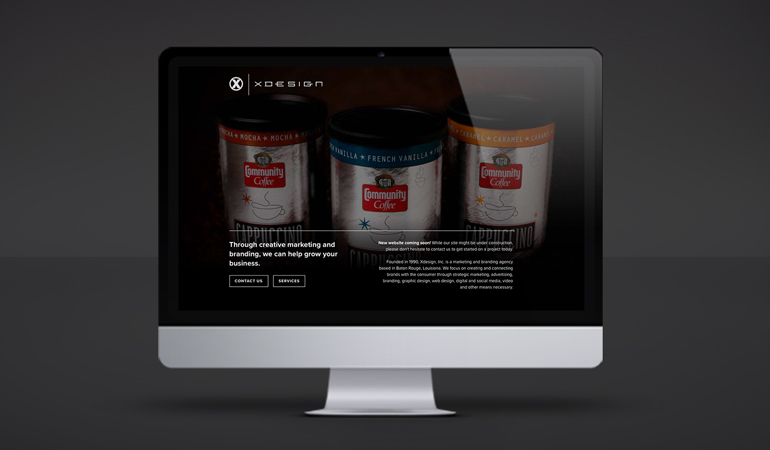 We're excited to see what 2018 holds for #teamXdesign.