Sprigs and Spirits, a project developed by Xdesign, Inc. for Capitol City Produce, has been named one of the winners in HOW Magazine's recent Promotion & Marketing Design Awards. As one of 81 winning designs from around the globe, this prestigious competition is the only award that specifically recognizes best promotional design.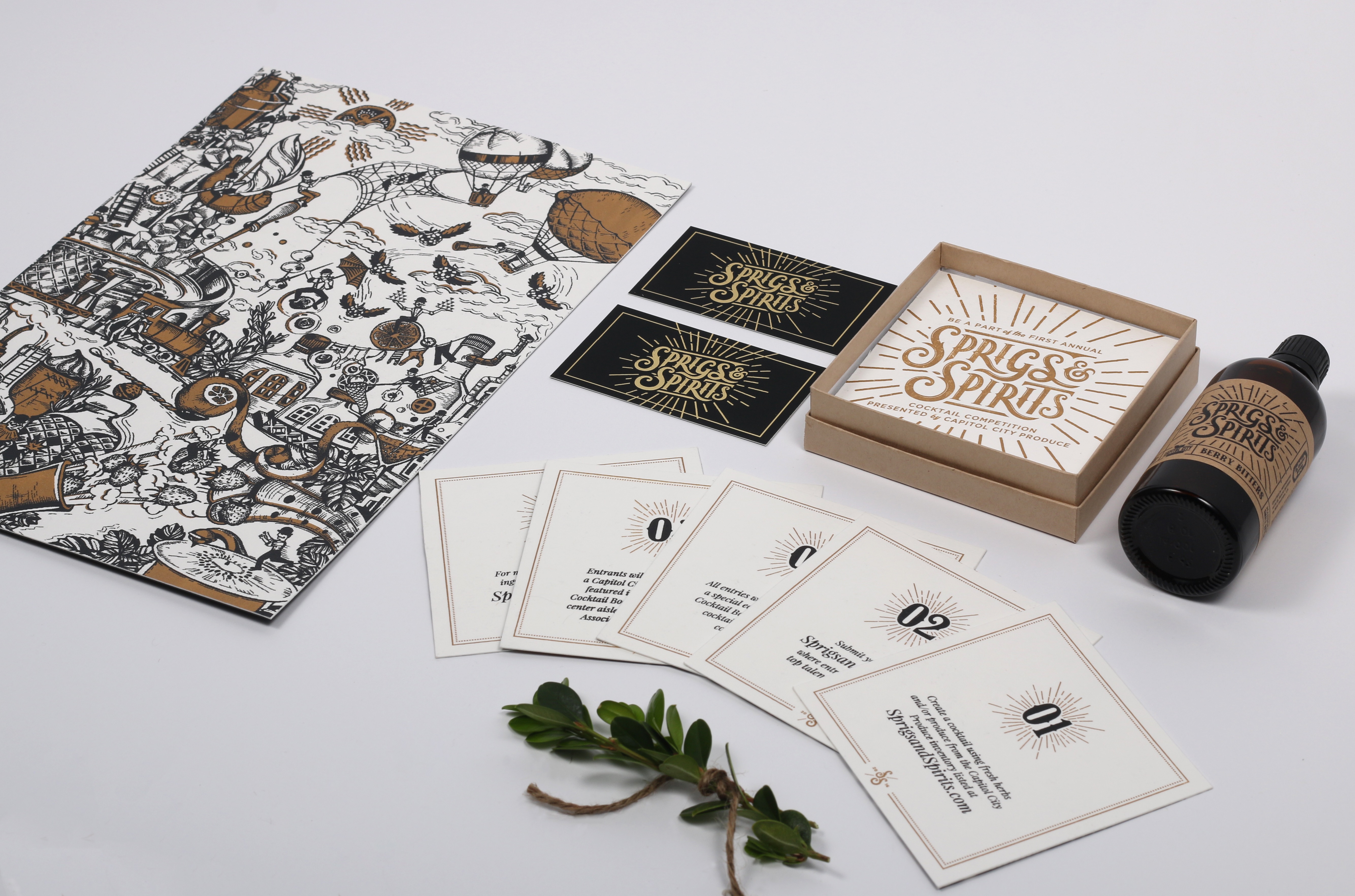 Xdesign is the only company from Louisiana to be featured in HOW Magazine's Promotion and Marketing Design Awards. Xdesign will appear alongside works from 24 others, including Harley Davidson, Birchbox, JBL Speakers and Vitamix. Winners represent talent around the globe, including New York, Washington D.C., India, Toronto and Poland. HOW's editorial and design team, along with special judges, selected the winning projects that will gain international exposure in the Fall 2017 issue of the award-winning HOW Magazine and online at HOWDesign.com.
Hunter Territo, president of Xdesign, said, "This is a great achievement, not only for our team, but also for Capitol City Produce. We've had the privilege of being their marketing partner since we rebranded their trucks, and they have always challenged us to push the boundaries of traditional marketing."
Xdesign created the promotion in the summer of 2016 to engage cocktail bars throughout Louisiana to buy their fresh ingredients from Capitol City Produce. The promotion featured custom illustrations, business cards and coasters, as well as special bottles of bitters in collaboration with the New Orleans based El Guapo Bitters.
"It's great to see hard work recognized," said Tiffanie Pitre, Xdesign's art director. "There isn't a single member of our team who didn't touch this project. It represents a large range of our team's talent."