Capitol City Produce offers more than 1600 produce items. We're pretty sure Hunter ate at least half of those in his week long "produce only" diet.
Capitol City Produce first came to Xdesign in 2012 as a referral from our good friends at Ruffino's Restaurant (we love a great client referral). They needed a brand that represented their wide scope of products. After all, a spread of 1600 products is pretty impressive. To accomplish this, X developed a dynamic logo with an illustration that changes depending on its context. This fresh look made its way onto business cards, letterheads, calendars, and plenty of other collateral materials.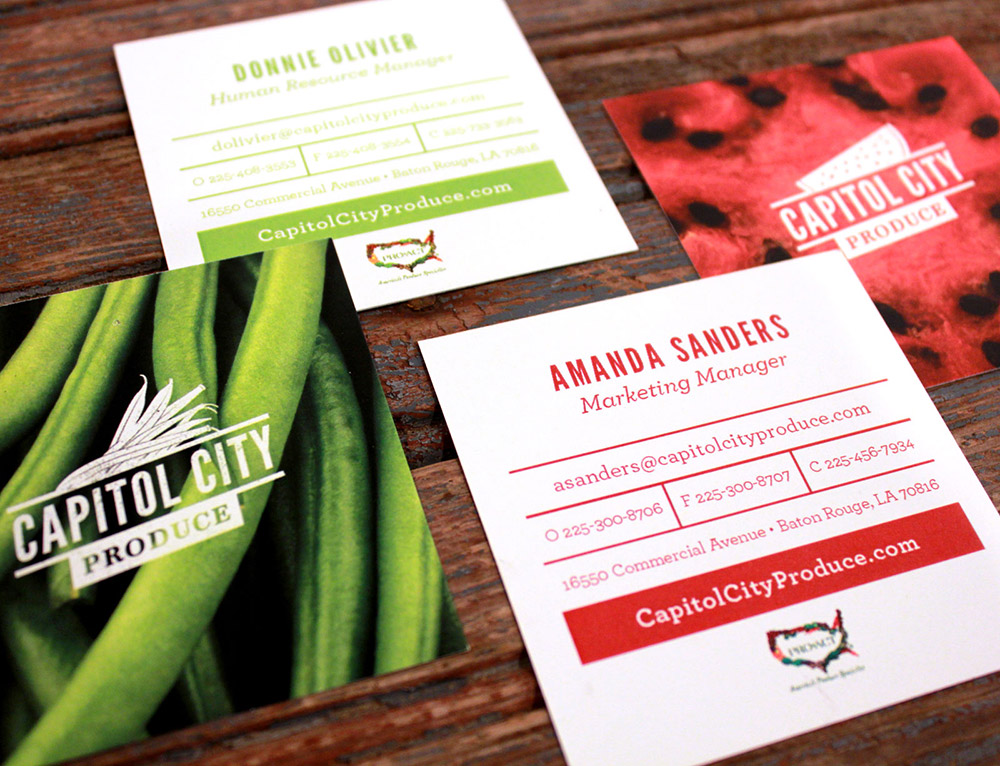 Once the logo system was developed, we moved on to the fleet. Capitol City Produce has one of the largest fleets in the state, so this was quite an opportunity for us. Xdesign teamed up with local photographer Collin Richie to shoot fruits and vegetables at a larger than life size. We even used specialized cameras that are used for insect photography! The final images were blown up 1000% and are now wrapped on the sides of 52 delivery trucks in the Capitol area, creating moving works of art.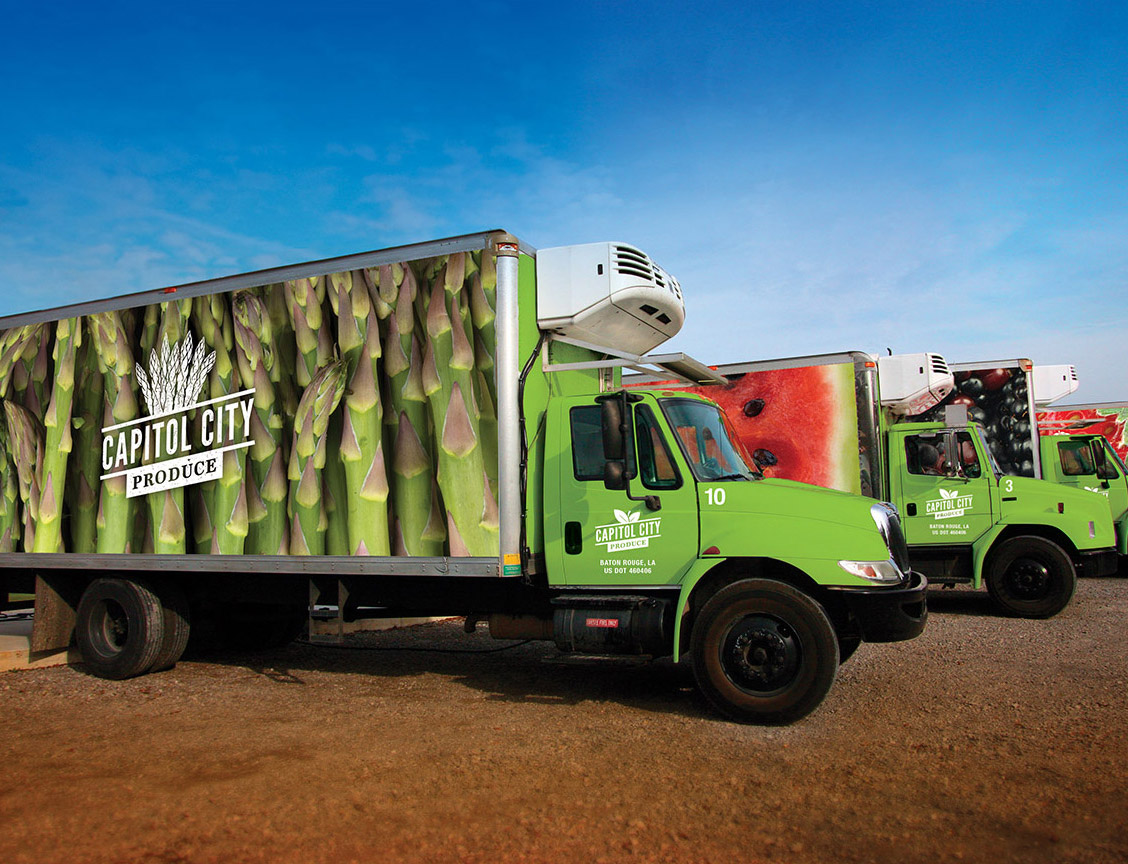 Xdesign is honored to continue working with Capitol City Produce to develop their reinvented brand and give them a fresh look as they continue to offer the best produce and customer service around. They even have some of the highest food safety certifications in the state!
We're very proud of the creative work we've produced for such a great client, and we're even more excited about the wonderful friendships we've made in the process. The work we've produced for Capitol City Produce has been awarded and recognized locally and regionally.
Full list of Services Provided:
Branding
Fleet Graphics
Business Papers
Videos
Promotions
Tradeshow Graphics
Public Relations