It's nice when your clients serve food. Nicer when that food is good. Nicest when they're a pillar of the Baton Rouge community. With Walk-On's Enterprises we got all of those things and we couldn't be happier.
Walk-On's Enterprises is a family of 4 concepts, Walk-On's Bistreaux & Bar, Happy's Irish Pub, The Rampart Room, and Walk-On's Catering. Over the past 4 years, Xdesign has had the opportunity of working with all of these brands, and is excited to be rolling out two new websites in 2015.
WALK-ON'S CATERING BRANDING
Xdesign began working with Walk-On's in 2011. Wanting to expand their services into catering, Walk-On's was in need of a logo that fell under the Walk-On's brand, but still represented their very diverse catering capabilities. Walk-On's not only specializes in tailgate parties, crawfish boils, and corporates events, but also wedding rehearsals, receptions, and more.
After much research and getting to know the Walk-On's brand, Xdesign presented a logo that used the Walk-Ons colors as well as the "ribbon" of their restaurant logo. The end result is a mark that can represent everything Walk-On's Catering can do, from total event management to disaster relief.
WALK-ONS.COM
In March 2014, Walk-On's once again approached Xdesign, but this time for a website revamp with a powerful content management system. Because of the restaurant's rapid growth, multiple locations and location-specific specials, Walk-On's needed a site that not only portrayed a fun, sports bar atmosphere, but would also be easy to update internally and effortless for their customers to navigate.
Xdesign got to work reimagining how the user interacts with the site, leading to some new, exciting features including a robust menu section and location-specific pages complete with current specials, an image gallery, and beer list. And of course, the website was built responsively so that it views perfectly on your desktop, tablet, and mobile phone.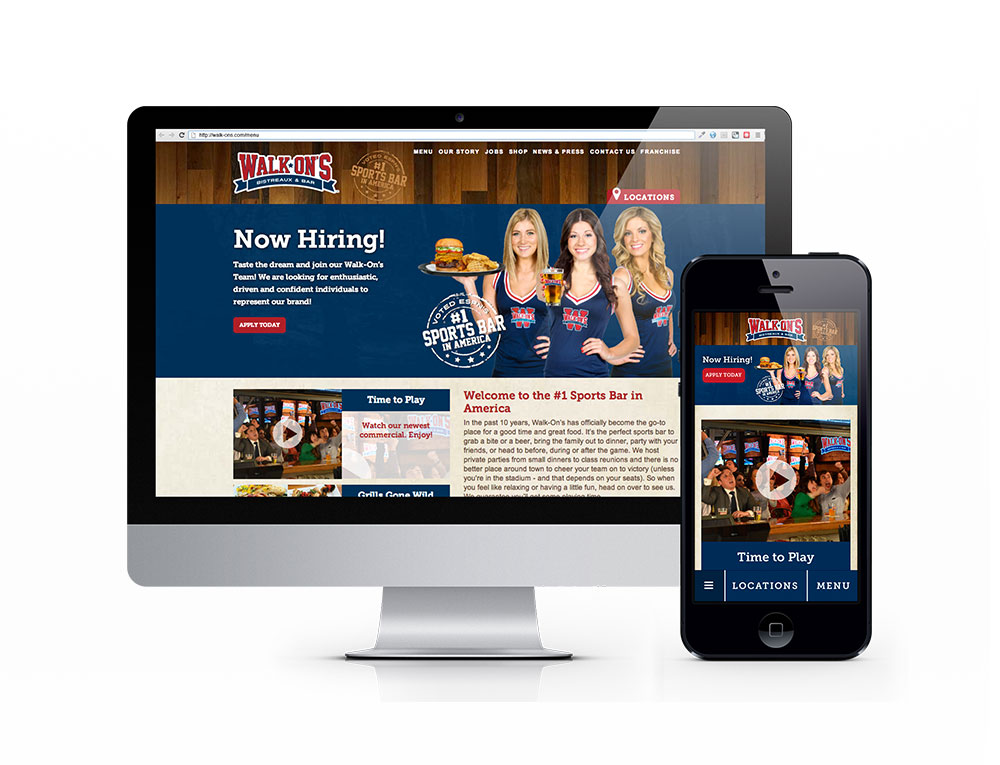 HAPPYSIRISHPUB.COM
After wrapping up Walk-Ons.com, Xdesign also had the opportunity to redesign HappysIrishPub.com. At the time, Happy's was introducing an updated logo and new uniforms for Happy's Girls, so the website was the perfect platform to move the branding forward and explore a more modern take on this Irish Pub.
Xdesign approached the website wanting to keep the pub-like feel with darker colors and photography. A fun idea we had was to incorporate a countdown to St. Patrick's Day, but don't worry; Happy's celebrates "St. Practice Day" on the 17th of each month all year long with drink specials and live entertainment in preparation for the big day! Because Happy's is part of the Walk-On's family, some design decisions were made like replicating the footer layout from Walk-Ons.com to have consistency between the Walk-On's Family websites.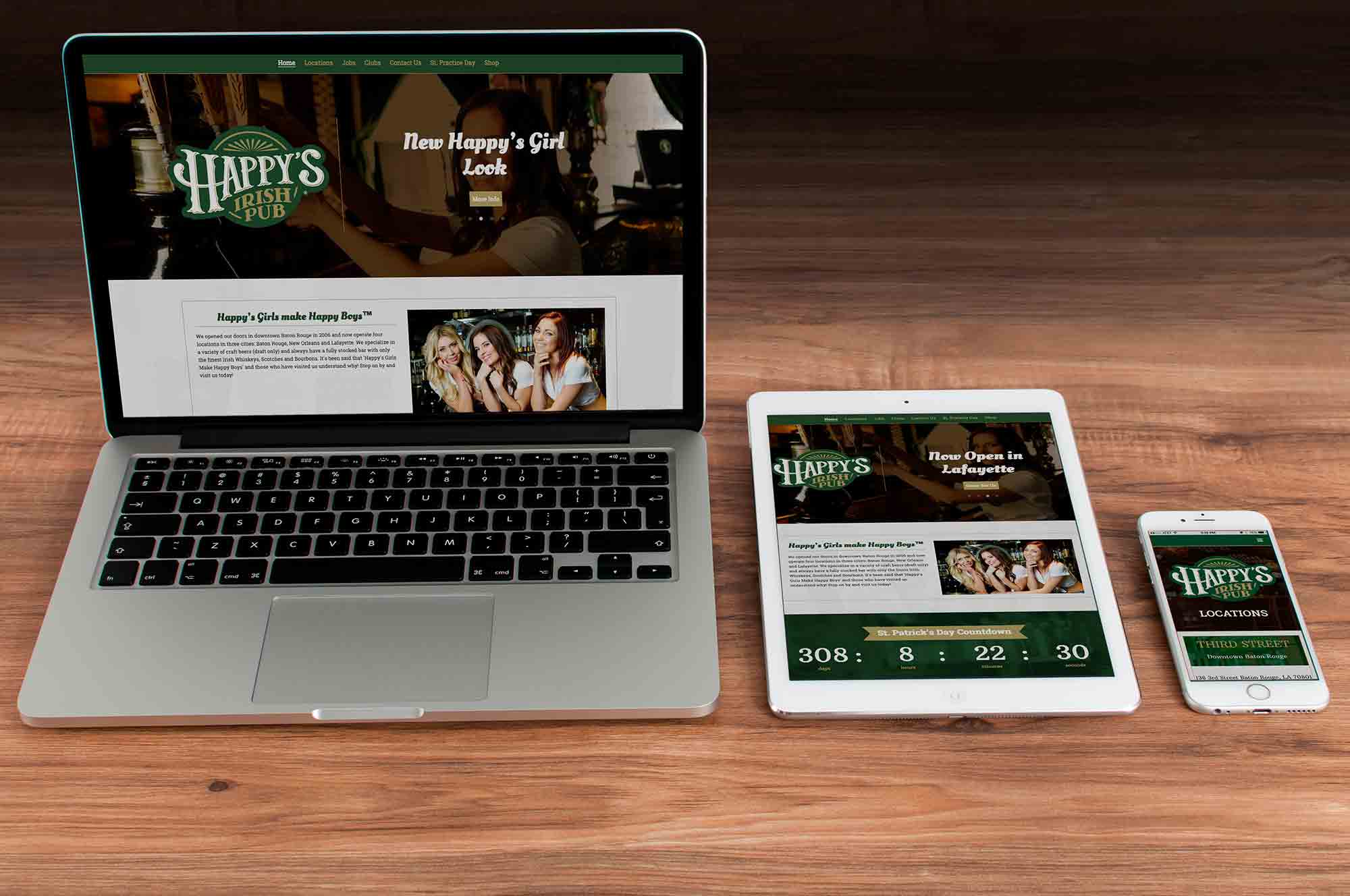 THE RAMPART ROOM & WALK-ON'S CATERING
Xdesign and Walk-On's are in the process of working together to relaunch updated websites for Walk-On's Catering and Rampart Room, so be on the lookout for these sites soon!
Great clients and great food make for a delicious combination, especially when it's Walk-On's. Congratulations to Walk-On's for your company's growth! Xdesign is proud to be a small part of it!
SERVICES
Graphic Design
Web Design
Branding