Every fall you hear about it…Hollydays. You may think of it as only a three-day shopping experience; however, the goal is not just a little retail therapy for Baton Rouge. Hollydays is Louisiana's LARGEST fundraiser.

Hollydays is put on by the Junior League of Baton Rouge, Inc. along with unique vendors, generous contributors and committed Junior League volunteers. Over the last 32 years Hollydays has been Louisiana's largest fundraiser, with a positive impact of $6 million to the Baton Rouge community. Two years ago over $130,000 raised at Hollydays funded 14 community projects and $25,000 was distributed to local non-profits in the community.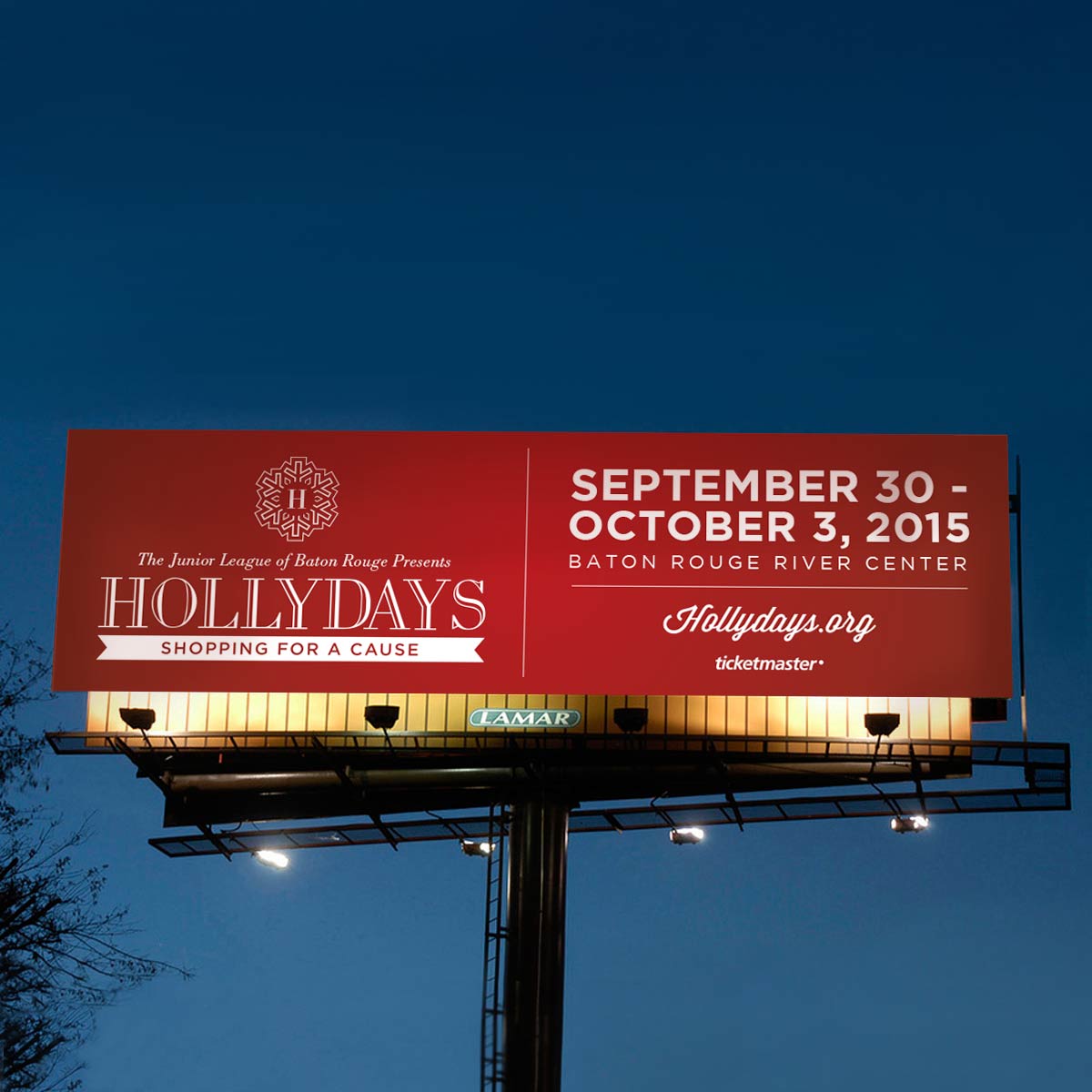 In 2012, Hollydays came to Xdesign looking for a rebrand. Xdesign was thrilled to work closely with an organization that does so much for our community. In May of that same year Xdesign launched the new Hollydays logo, along with redesigned collateral, signage, billboards, marketing materials and special event invitations, among many other projects. The following year, Xdesign created a special mark for their 30th anniversary with beautiful touches of metallic silver and Hollydays red, which were used on all marketing materials and collateral.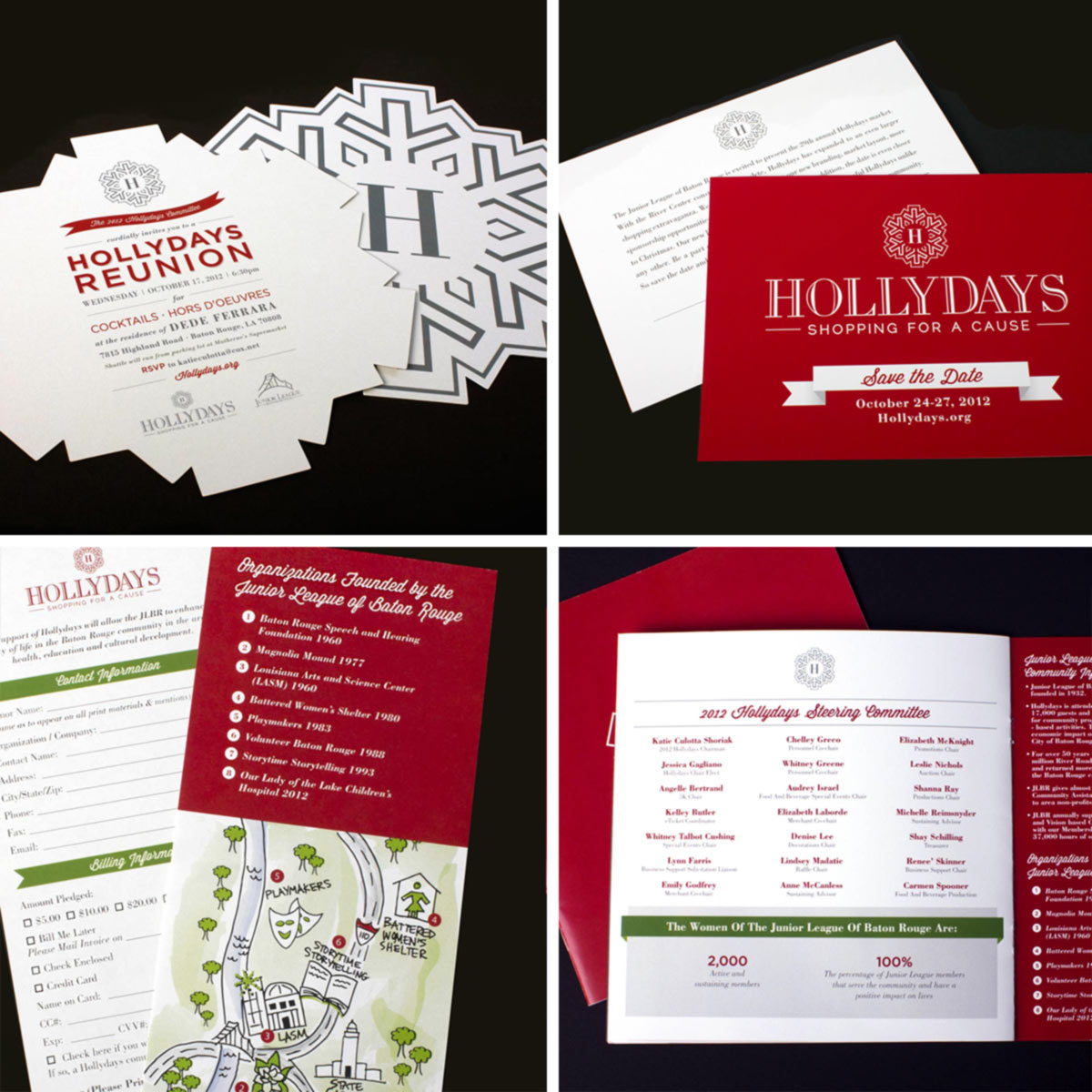 Earlier this year, Xdesign worked with the 2015 Hollydays committee to build upon the already established brand. We designed billboards, collateral, postcards, print ads, and much more. Be on the lookout for red billboards around town as well as signage in some of your favorite local shops!

Don't forget to "Shop for a Cause" this year at Hollydays, September 30 - October 3, 2015, to share in their ongoing efforts to truly make a difference. And thank you to the Junior League of Baton Rouge for letting Xdesign help you in reaching your goal of enhancing the Baton Rouge community.