One year ago, Amanda Sanders, Marketing Manager of Capitol City Produce, came to X looking for a brand refresh. With over 1600 items in inventory, they needed a logo that represented their wide scope of products and offerings. To accomplish this, X developed a dynamic logo with an illustration that changes depending on its context. This fresh look made it's way to business cards, letterhead, calendars, and their soon to be launched website.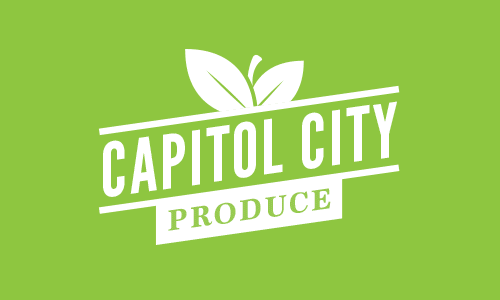 Once the logo system was developed, we moved on to the fleet. Xdesign teamed with local photographer Collin Richie to shoot fruit and vegetables at a greater than life size. We even used specialized cameras that are used for insect photography! The final images were blown up 1000% and are being wrapped on the sides of 52 delivery trucks, creating moving works of art.
Xdesign was honored to work with Capitol City Produce to develop their reinvented brand and give them a fresh look as they continue to offer the latest technologies and best customer service around.
Be on the look out for large pieces of fruit and vegetables driving around the town! And as always, let us know what you think.