Kleinpeter Farms Dairy is a brand that needs no introduction at all. If you live in South Louisiana, we can guarantee you've had your share of Kleinpeter. We've been fortunate to work with the brand for ten years on a wide array of projects from billboards to packaging.
We still remember our first project like it was yesterday. Kleinpeter Farms Dairy has been a family-owned and independently operated dairy since 1913. They have been farming and processing milk longer than anyone in Louisiana, and are currently in their fourth generation of ownership. However, with time the Kleinpeter brand became rather stale, market share was eroding, and there was no brand consistency throughout the products.
We were tasked with rebranding the dairy and recapturing market share. We began by updating the Kleinpeter logo while maintaining its 90 years of equity as well as their packaging.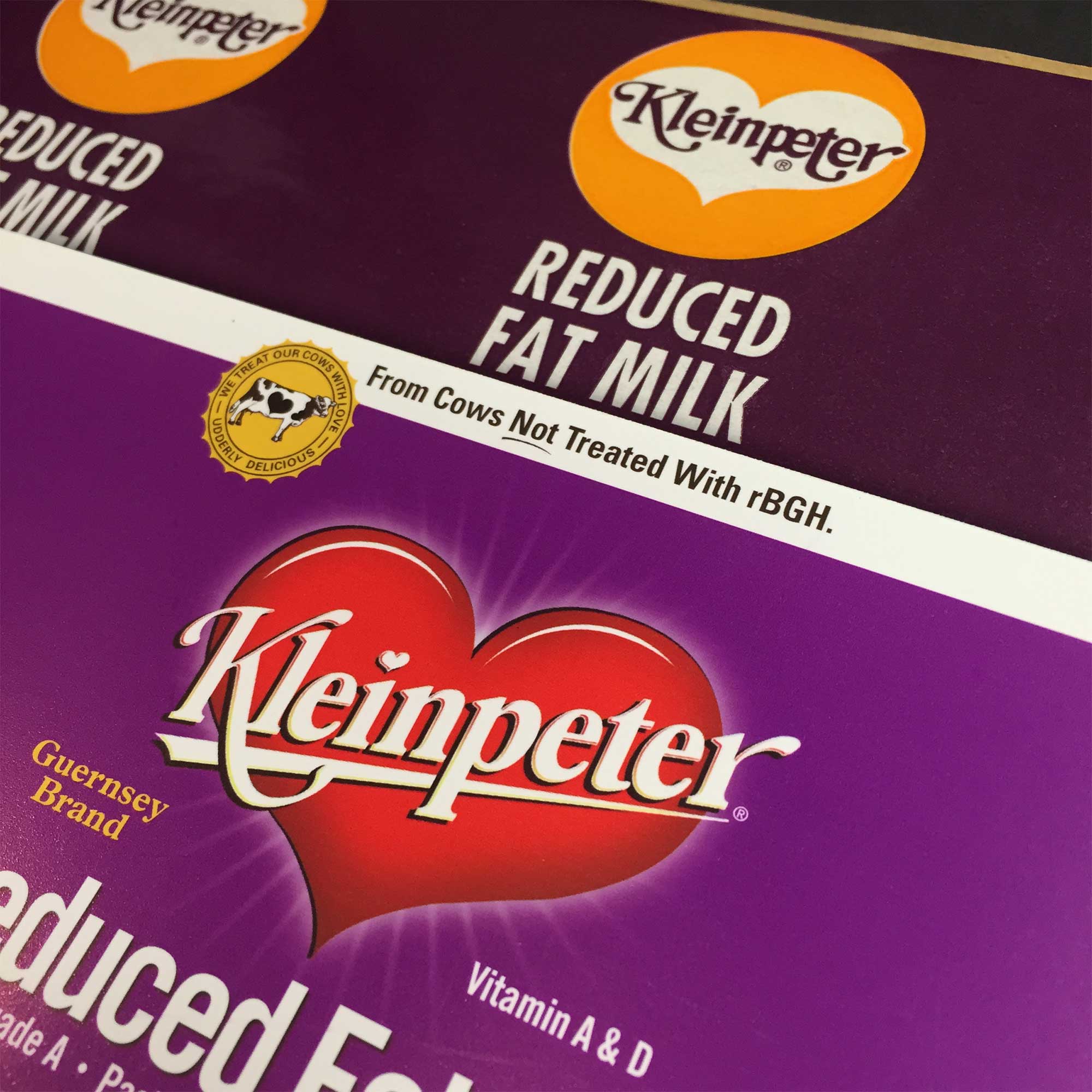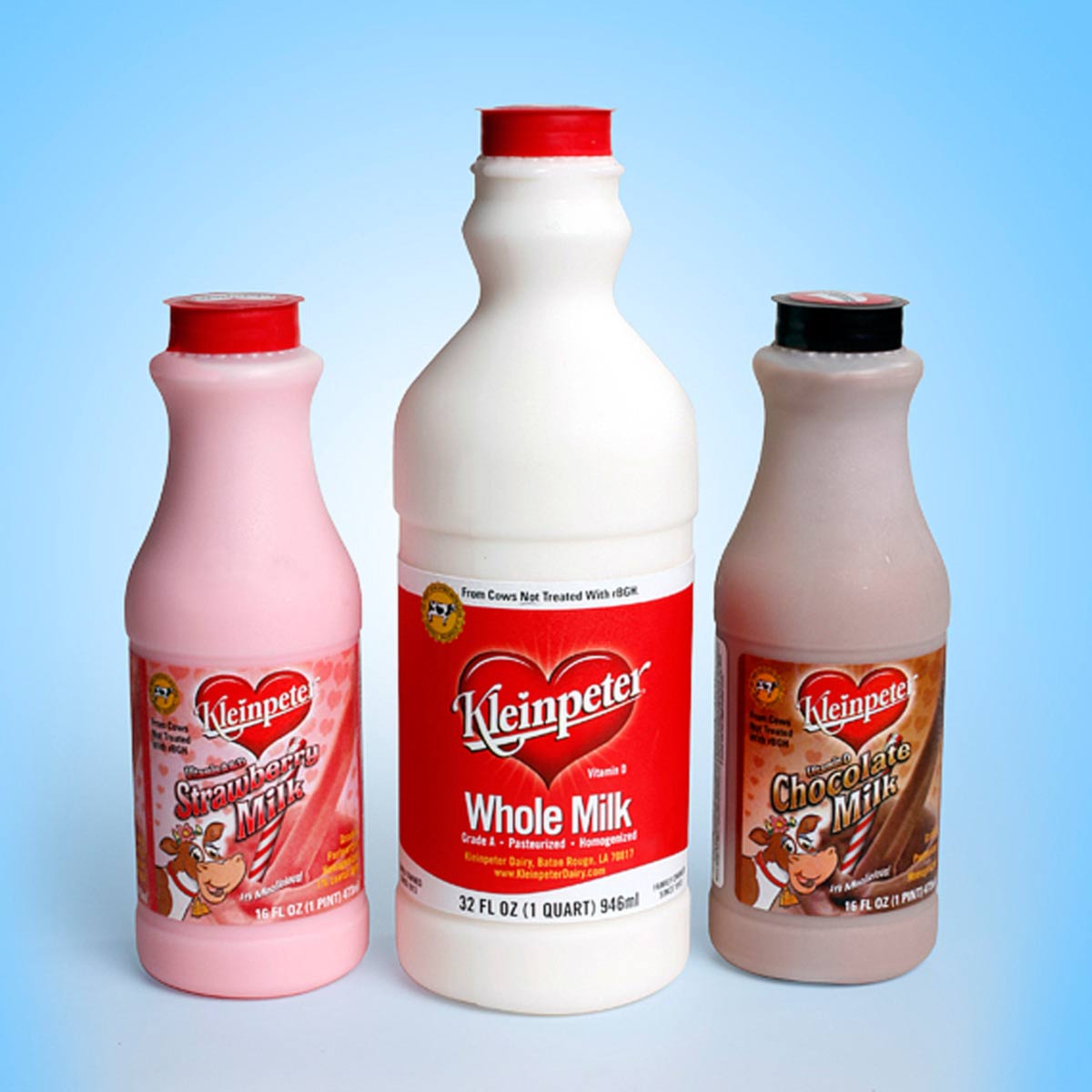 Next, we increased their brand awareness through the use of outdoor and fleet graphics. We always have a great time coming up with outdoor concepts and the work for Kleinpeter have been some of our favorites. Keep it simple, and delight the viewer.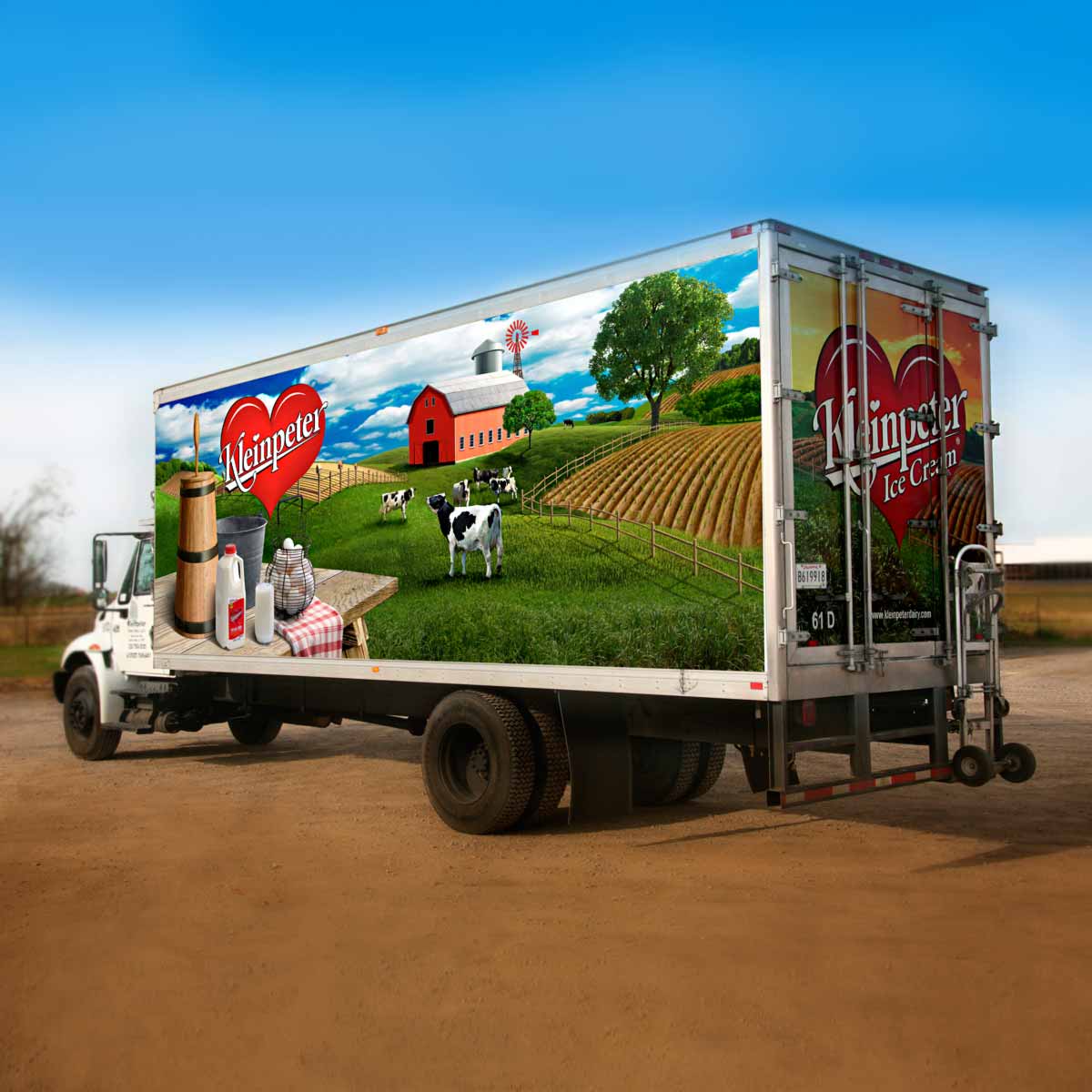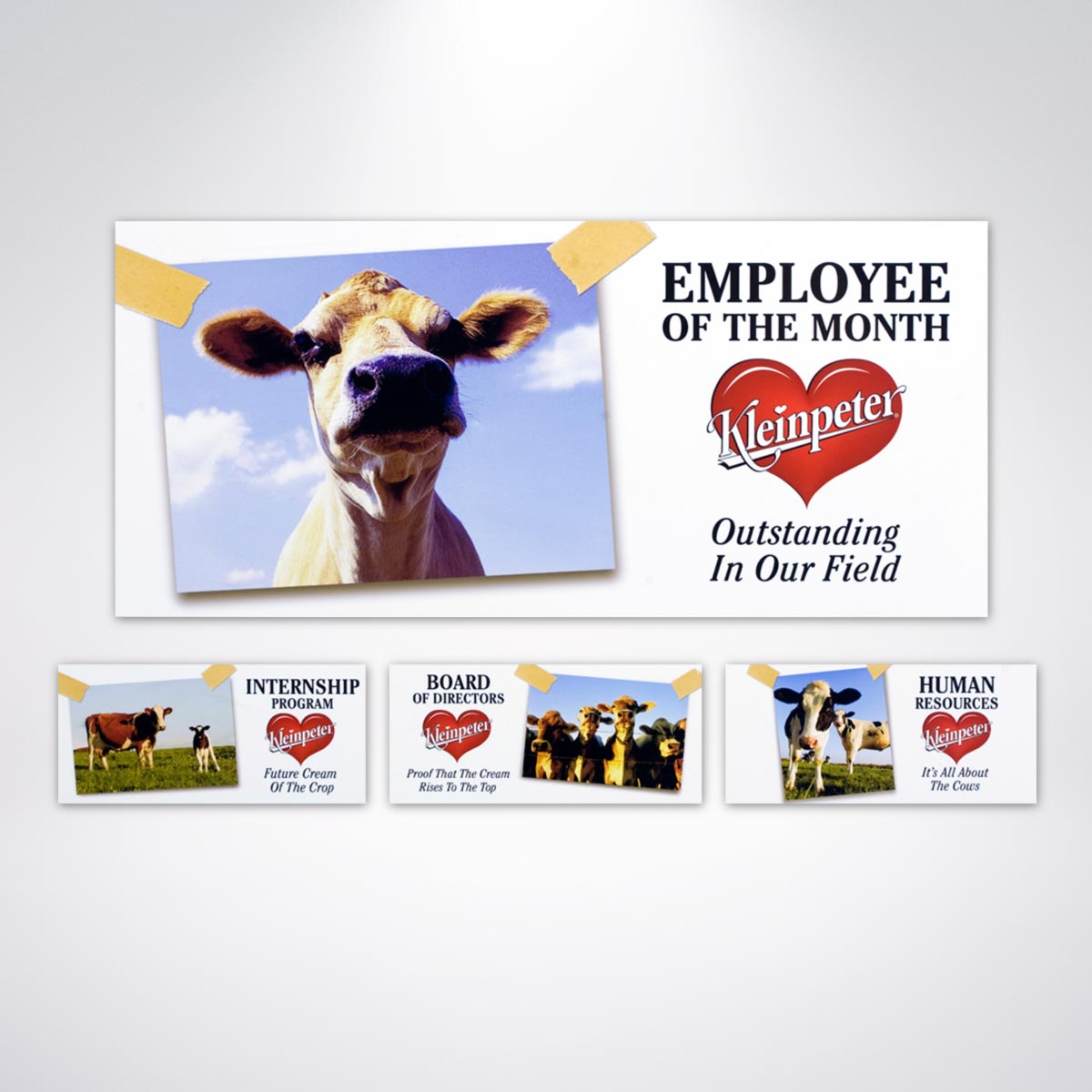 Two years ago, Kleinpeter celebrated its 100th anniversary. To commemorate this milestone in a special way we ran a print and outdoor campaign. For over 100 years Kleinpeter has been making your mornings and snacks a little bit better, we wanted to bring that idea to life.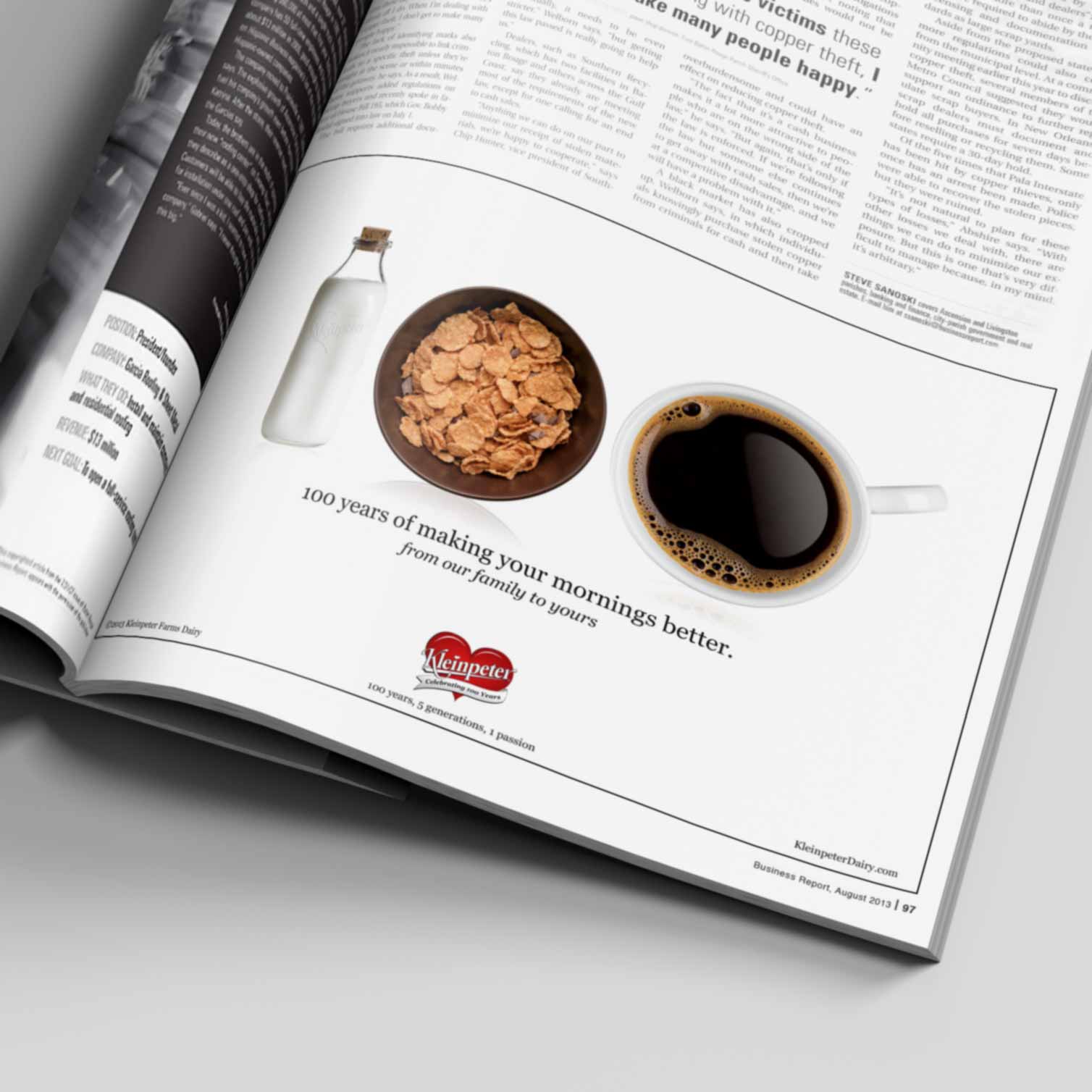 Kleinpeter Farms Dairy has experienced unprecedented growth. Over the past several years, they have recaptured and surpassed its previous brand presence and expanded into new markets including New Orleans and Lafayette. Kleinpeter Farms Dairy ranks No. 100 on Dairy Foods magazine's list of biggest dairy producers in North America. Kleinpeter Farms Dairy is the only Louisiana dairy on the list. We'll toast a glass of milk to that.